"I'm masking you to be mine!" - Make a super sweet Valentine's card with a twist
Published on

25 January 2021
1

min read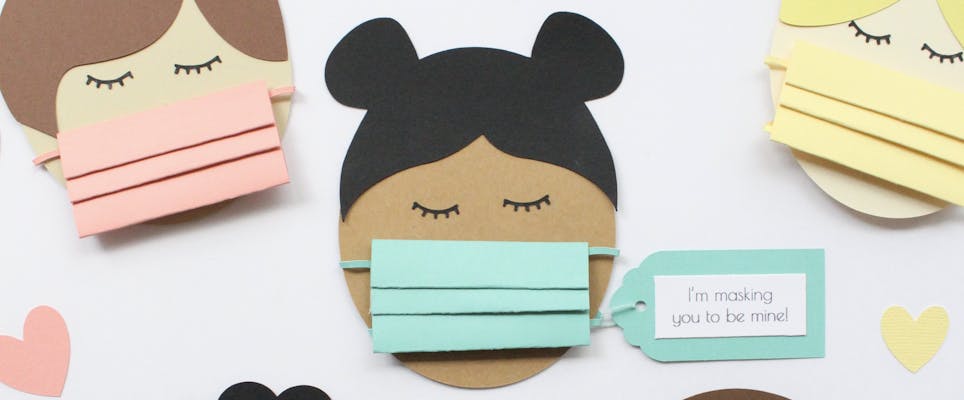 Share the love this Valentine's Day by making a handmade card to send to your loved ones. These adorable little masked Valentine's designed by Ilyssa Minkus are the perfect project to make and send to the Valentine's you can't spend the day with.
During the time of COVID face masks are the new box of chocolates. Since we're not able to spend time in person with loved ones, this Valentine's Day you can send a special valentine to your family and friends with a personalised paper face and matching paper mask. It's sure to bring a smile to their face and will fill the void of seeing each other in person, even if only momentarily.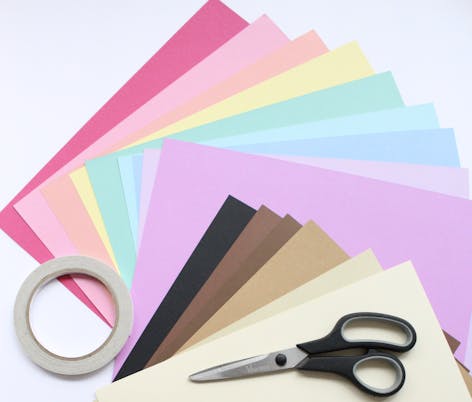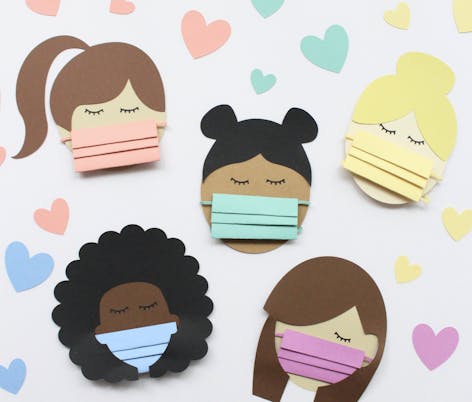 Materials
Coloured cardstock

Additional cardstock in skin and hair color of your choice

Bazzill Mono Cardstock 12"X12" 25/Pkg

Face and mask template

Cutting machine (optional)

Gluestick

Double sided adhesive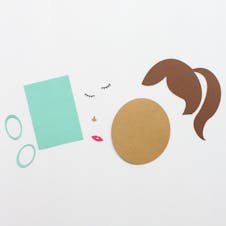 Using a cutting machine or scissors, cut out the faces and mask in the template.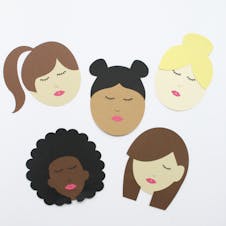 Assemble face using a glue stick to attach the eyelashes and lips. To give the nose a little definition, I used a hot glue gun to make it pop up a bit.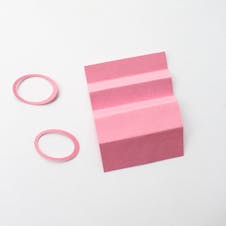 Gather the pieces for the face mask (rectangle and circles). Bend along the scored lines from the Cricut template.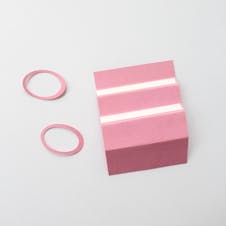 Using double-sided adhesive (or hot glue), place adhesive on the length of the mask. 
This will allow the mask to stick together when folded.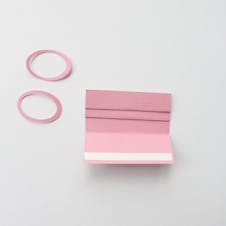 Flip the mask over and repeat on the other side. Place a final piece of adhesive at the bottom to fold up and cover the backside of the mask.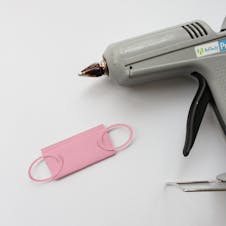 Use the glue gun to attach each ear loop to the backside.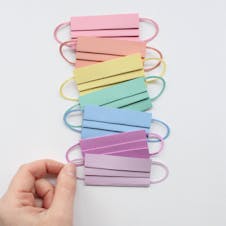 Attach a note and send it to your valentine!
Super easy and super sweet, these masked Valentine's cards are the perfect little love notes to send to your favourite people this Valentine's Day.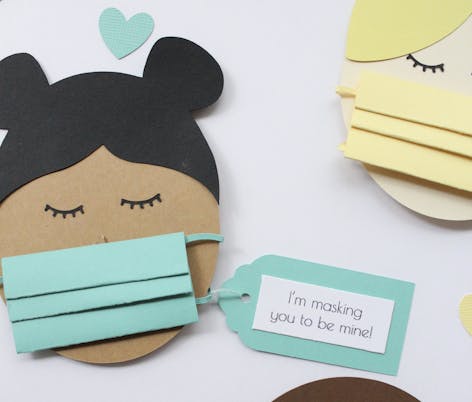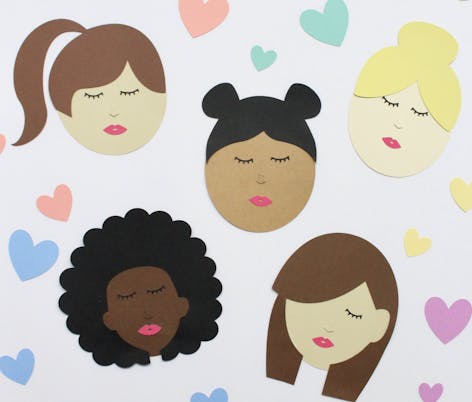 More projects for your Valentine