With every stitch, makers have the unique opportunity to express their wonderful personalities and infuse their makes with a little joy. We love the simple trendy design of the Fjallraven Kanken backpacks, but we makers like to stand out from the crowd and make everything that little bit more magical. With some stylish stitches, you can embroider and embellish your Kanken backpack and upgrade it from a trendy accessory, to an expression of your personality!
Get inspired!
There's loads of great inspiration out there when it comes to customising your Kanken, and we're obsessed with Keshia Sih's pretty florals and patches.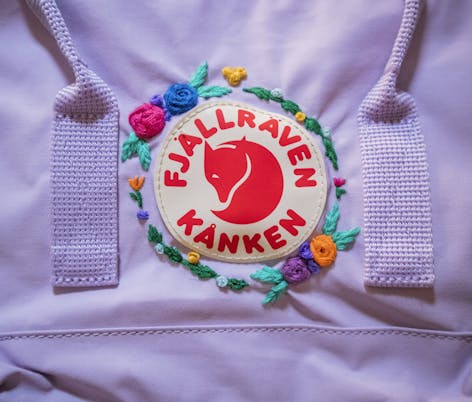 Or if you're looking for something that packs more of a punch then Petra's bold and beautiful floral embroidery, are perfect. These statement stitches are a gorgeous addition to an already stylish backpack!

If you're nervous about stitching straight onto your Kanken, then follow Aubry's lead and add patches! Create your embroidered patch on a seperate piece of fabric, stitch it on to your Kanken and swap it out any time you fancy something different!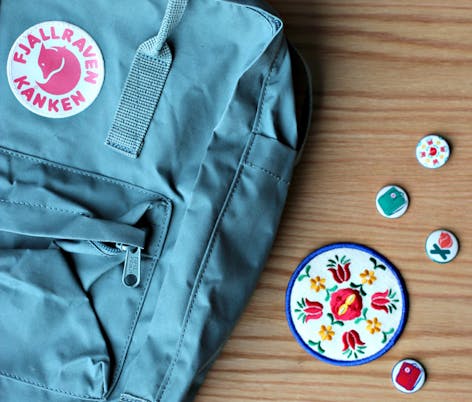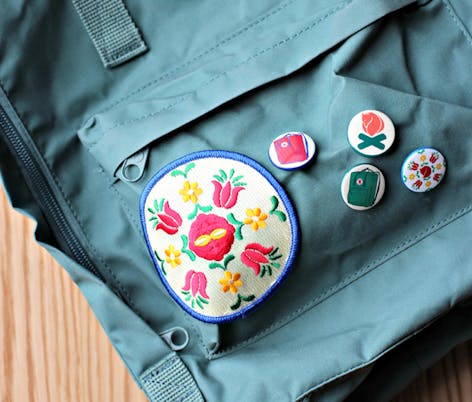 Level up your skills
Not sure how to transfer your embroidery design onto your backpack? Want to create your own unique embroidered patches? Need to brush up on your floral embroidery skills? Before you start stitching, brush up on a few basic embroidery techniques and unique stitches to give your embroidered kanken the perfect personal touch. Whether it's perfecting your back stitch, or learning the lazy daisy we've got heaps of how-to's and tutorials so you can level up your skills!
Discover More Embroidery Inspiration
Delightful designs
Discover free embroidery designs that would look beautiful on your Kanken, whether you're a plant mum looking for floral patterns to decorate your Kanken, or the alphabet so you can stitch your name in cursive - we've got it covered!