How to make the perfect drip cake
Published on

12 May 2022
1

min read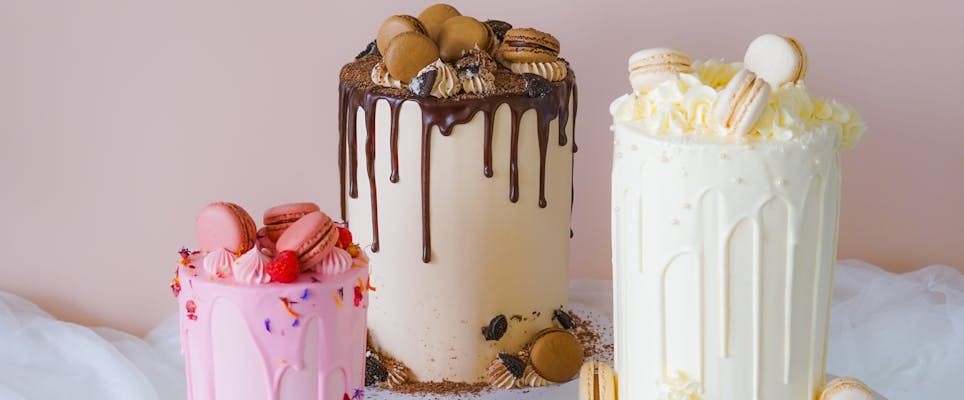 Decorating a cake can be a whisky business. But you can't go wrong with a simple and stylish drip cake design. We love adding some drip to a humble sponge to make it a masterpiece (if we do say so ourselves)! If you're new to baking, this drip cake is the perfect way to practise your piping skills. Follow this fun drip cake tutorial by Sarah from @bake.works to whip up the perfect drip cake. We're practically drooling already!
Materials
A cake covered in buttercream, colour of your choice

Turntable

Chocolate ganache

Piping tips (Wilton 8B and 1M)

Edible decorations
Time to make your drip cake!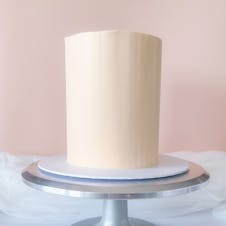 Prepare your cake. After you stacked and filled the cake layers, cover it in buttercream and place in the fridge to chill for at least an hour.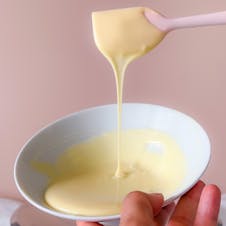 While your cake is chilling, prepare your chocolate ganache.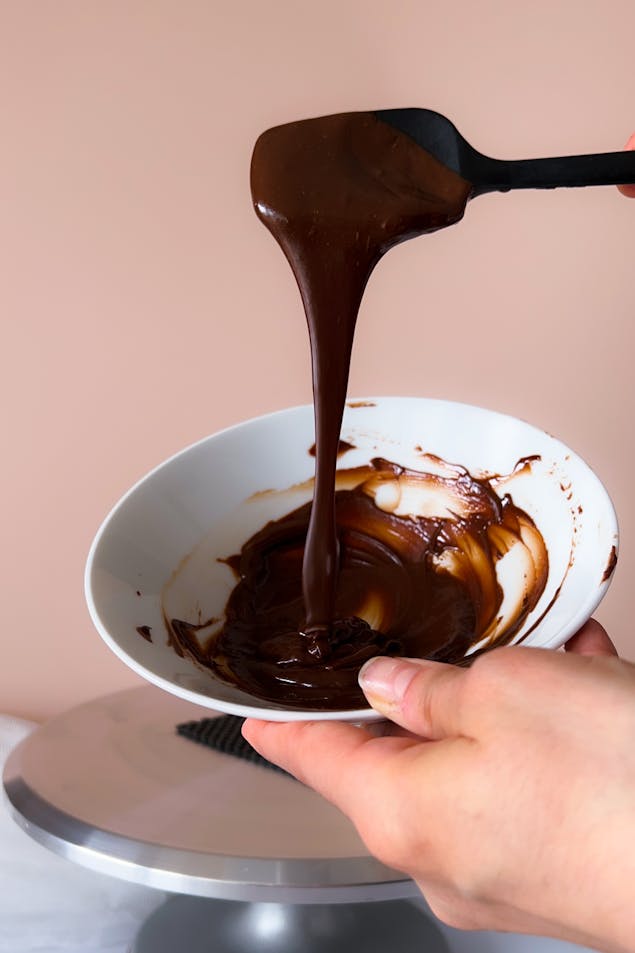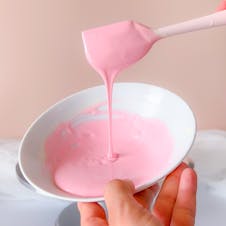 You can colour your white chocolate ganache in any colour of your choice, simply add a few drops of gel food colouring to it once melted.
Let the ganache cool down so the buttercream doesn't melt when adding it to our cake.
Once your ganache is cool, get your cake out of the fridge and place it on your turntable.
Add your drip! There's a few different ways to do this so let's go through them: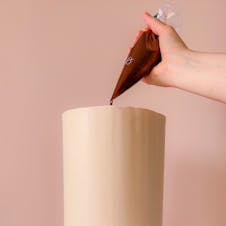 Fill your piping bag with your ganache and cut a small opening. Gently drip your ganache over the edge of the cake whilst slowly turning your cake on the turntable.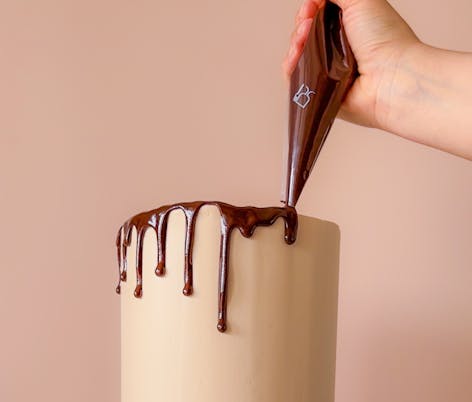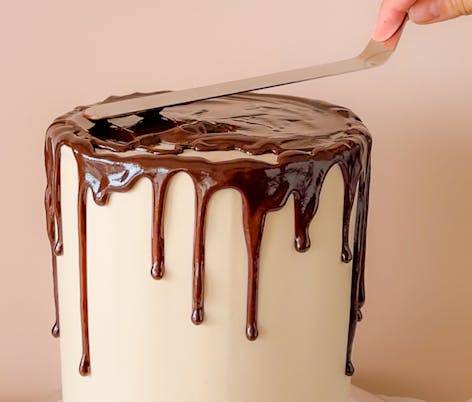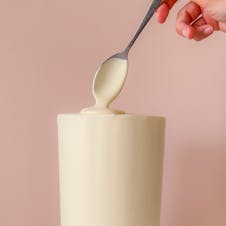 Spoon some ganache near the edge of your cake top and gently push it over the edge.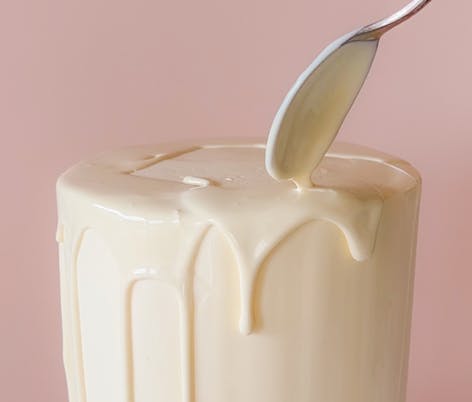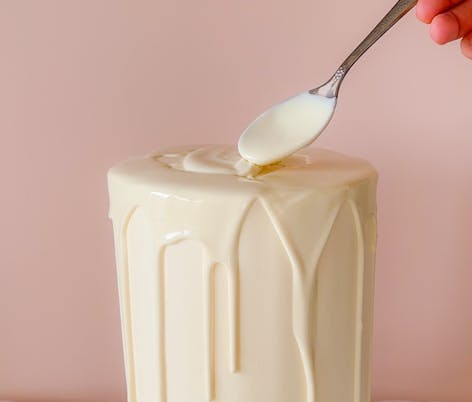 Method three: offset spatula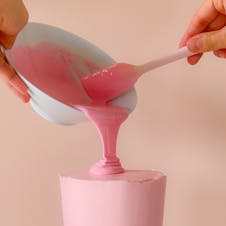 Pour your ganache in the middle of your cake top. Use an offset spatula to gently spread the ganache over the top whilst turning the cake slowly. Move towards the edge of the cake and keep going until your drip runs down the sides.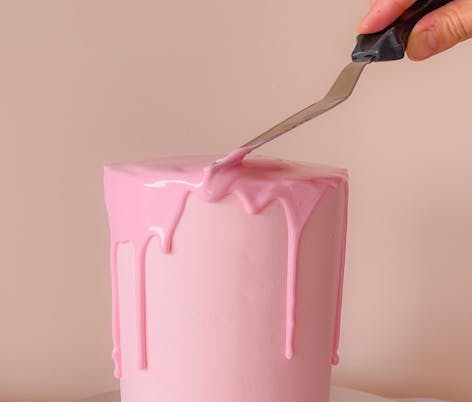 Once your drip is added, pop it back in the fridge for about 30 mins so the drip can set.
Decorate the cake to your liking and have fun! Check out this inspiration from the wonderful Bake Works!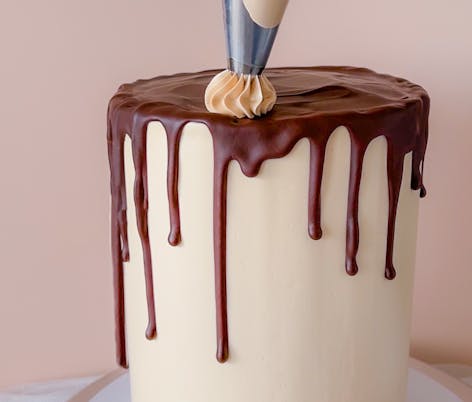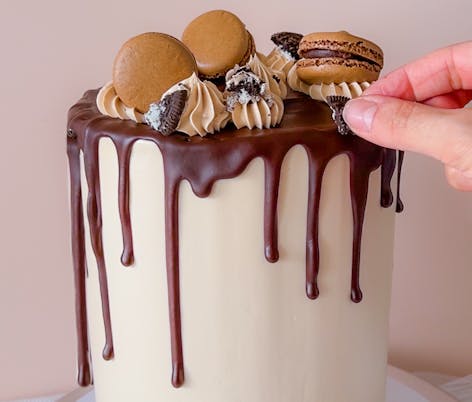 Try the pink drip cake for a sweet birthday and celebration cake!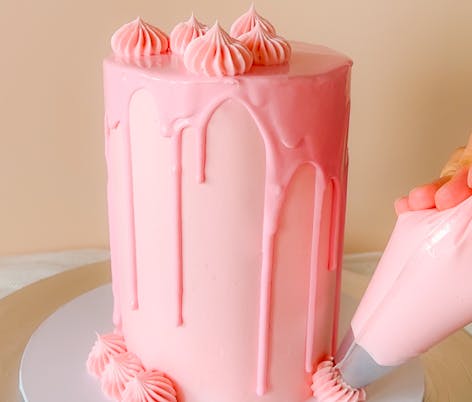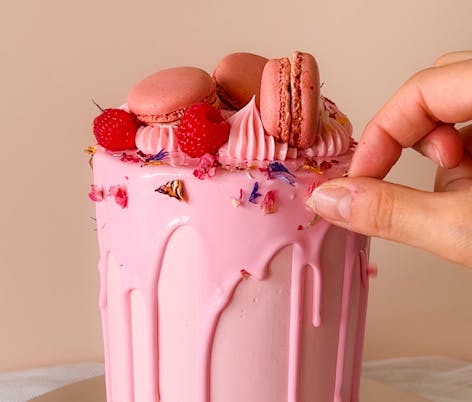 The white chocolate drip cake would look great as a wedding shower bake!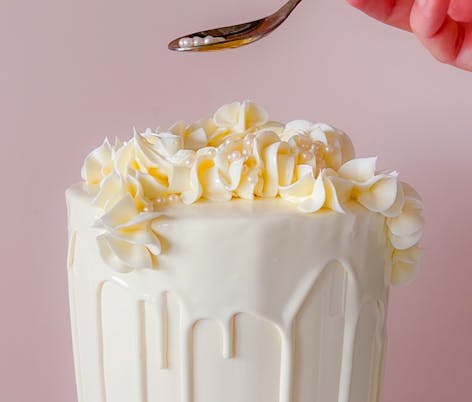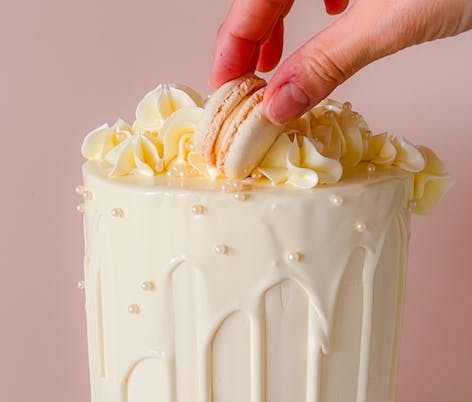 More amazing bakes and cake inspiration!