What is crewel embroidery? Learn the basics!
Published on

13 July 2022
By

Sarah Jones
3

min read
Crewel embroidery is a type of surface embroidery that uses fine wool and embroidery stitch techniques to create beautiful and bold designs! Learn more about what crewel embroidery is and all the essentials you need in your stash to give this a go.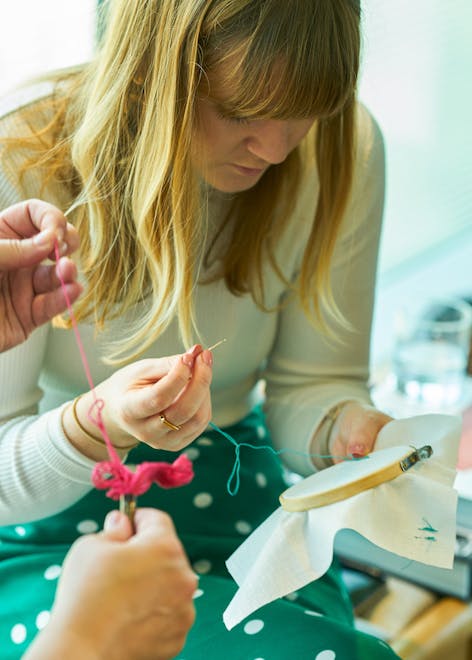 For younger stitchers and beginner embroiderers, crewel embroidery is a great place to start. Using a thicker thread and a larger needle, you can easily see the stitches you sew. Embroidery patterns can easily be adapted to use wool threads. Start with bold lettering with a split stitch, and before you know it you'll be stitching whole landscapes, full of detail! 
What's the difference between embroidery and crewel embroidery? 
What makes crewel embroidery unique is the use of wool to create the stitches, while embroidery uses finer threads - usually cotton. For this type of surface embroidery, a wool known as crewel is used to stitch into the fabric - this is where crewel embroidery gets its name! 
What is crewel thread? 
Crewel is the name given to the 2-ply wool used for these projects. If you're already a stitcher, you might be used to splitting your cotton thread into thinner strands to create embroidery or cross stitch designs. With crewel wool there's no need to split it, simply thread your needle and start stitching! Using crewel thread gives you a lovely depth and more textural finish than other embroidery threads. Perfect for nature inspired designs, or beautiful wall hangings! 
Crewel needles
Crewel needles are just like any other embroidery needle but with a larger eye to help you thread the thicker wool with ease! It makes this a great alternative for younger crafters and beginners to learn the basics of embroidery before moving on to more intricate designs. 
Find your fabric
If you're picking a fabric to start your crewel embroidery masterpiece, you'll want a closely woven material to help secure the stitches in place. Linen is a firm favourite for crewel embroiderers. Historically, makers have used woven linen twill which is heavier than your average linen, to give you a sturdy base to stitch your delightful design. But it doesn't just have to be linen! Silk organza, cotton fabrics and silks have all been used in this craft. Experiment with other types of fabric to create lovely backdrops for your creations!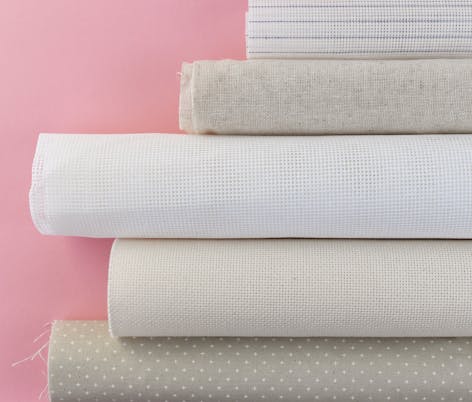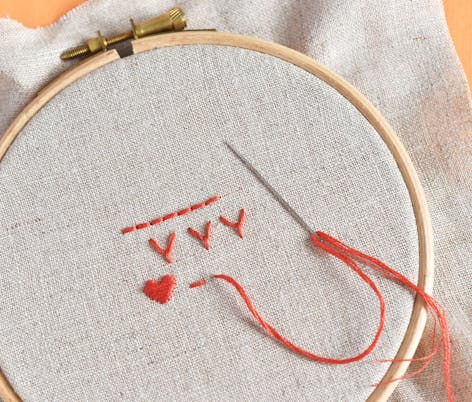 Pick up these essential stitches! 
Crewel embroidery stitches are exactly the same as common embroidery techniques. So, once you've mastered one craft you've mastered both, yippee! From simpler stitches like stem and chain stitches to create outlines, to satin stitches and couching to fill in your design. Why not add in some French knots and woven wheels to create gorgeous texture?
If you're new to stitching, our top ten embroidery stitch guide and video will lend you a helping hand! For seasoned stitchers, try out some advanced techniques like rope stitches, bokhara couching and more. 
Grab yourself a crewel embroidery kit! 
The perfect way to give this technique a go! Find everything you need to create a beautiful stitch design with one of the many crewel embroidery kits we have.