Elizabeth Bagwell dives into the button jar to explain the different types of buttons and fastenings you can use for your next knitting project.
You've already learnt about the different ways to knit buttonholes, so now it's time to master the different types of button and other fastenings, and why some are better suited to handknits than others.
Flat Buttons
The most common buttons are fairly flat, with 2 or 4 holes in the centre. They're easy to attach to hand knits by sewing a fine yarn or sewing thread through the holes. There is an enormous amount of choice available, from plain plastic through wood, metal and glass buttons to hand-crafted ceramic ones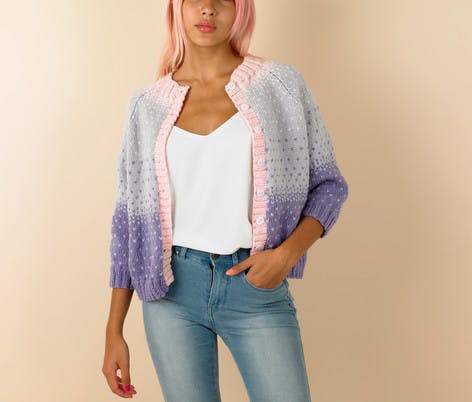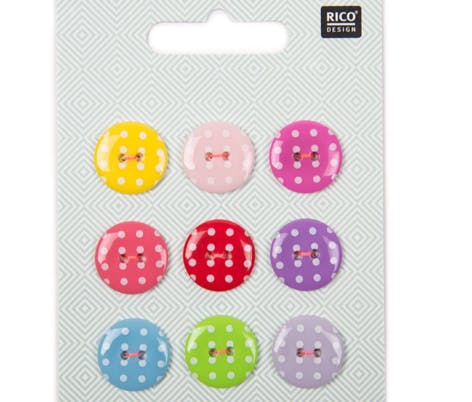 Shank buttons
These buttons look rather like a ring with an over-sized diamond in them. The shank is the stem the button sits on and is used to attach the button to the fabric. Shank buttons stand proud of the fabric which makes them an ideal choice for chunky handknits. For the same reason, they can look a little odd and floppy if used with a fine fabric.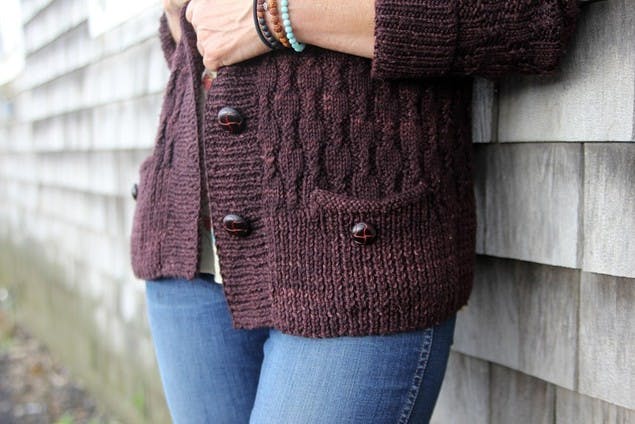 Stud buttons or jeans buttons
These are much like shank buttons but instead of a hole they have a pin which is attached through the fabric to secure the button in place. These are a nightmare on handknits as the knitted fabric is made up almost entirely of holes, so there's nowhere to secure the button.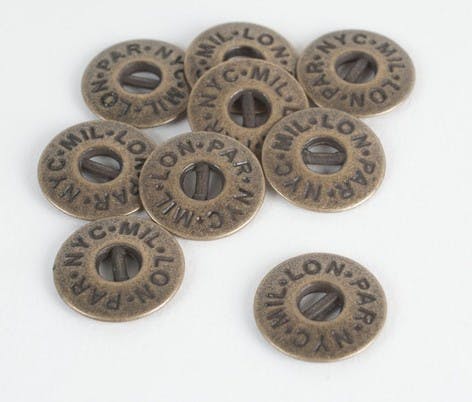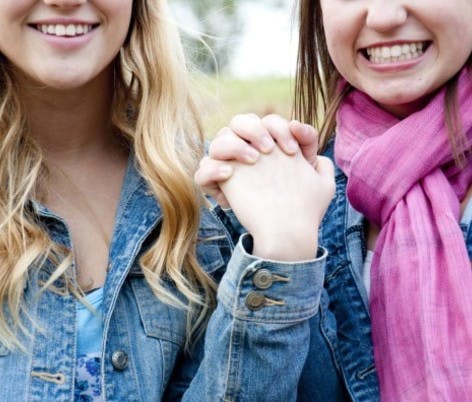 Toggles
Long, skinny and often rounded, toggles can be used as buttons in buttonholes or with a loop fastening. Their length lets them slip through smaller holes than a similar round or square button so they're a secure choice. They tend to be statement pieces and are often made of wood and attached as a flat button would be, through two holes in the centre of the button.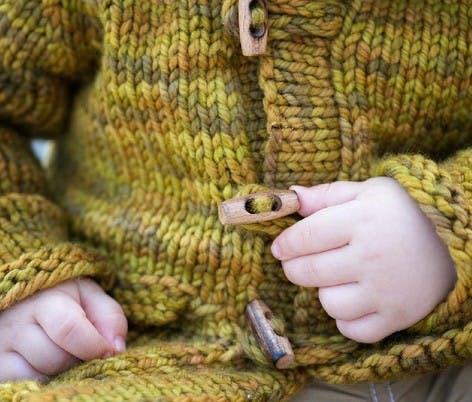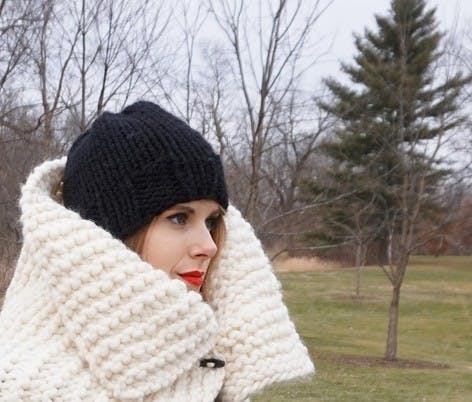 Snaps or poppers
These metal or plastic fasteners snap together with a pop (hence the name). They're a fairly modern invention, and are ideal for hidden fastenings (such as on a cushion cover or bag) and ones that need to be fairly secure. They're designed to be sewn onto fabric, and can be tricky to attach to knitting. Plastic ones usually need to sit flat to shut firmly.
Hook and eye fastenings
Another alternative to buttons, hook and eye fastenings are made of a loop and a catch. You'll often see versions on skirts, bras, dresses and jeans. Because the hook can easily slide in and out of the loop, these only work where there's a bit of tension to hold the fabric taught (as in a bra) or if they are a secondary fastening (complementing the zip on a skirt).
Zips
You can't knit in a zip like you can a buttonhole, so many knitters never bother to insert one. It is entirely possible though, and the same rules apply as when sewing. It's important to choose a zipper the right size for your project, and to sew it in well. As knitted fabric is naturally loose and full of holes, sewing in can be tricky. It's easier on projects with a firm tension, such as tightly knit wool.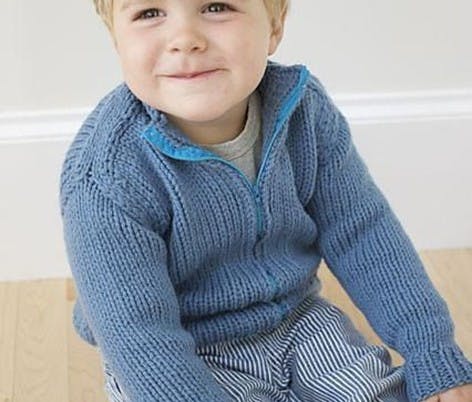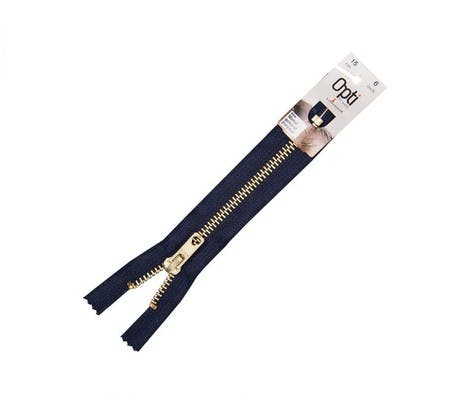 How to knit button button bands and button holes
Once you've chosen your buttons, learn how to knit button bands and button holes with our easy video tutorial.
You know your fastenings and buttons, but do you know your way around the yarn block? Take a look at our guide to yarn weights!