This season's must have coats
Published on

13 November 2018
By

Emma
2

min read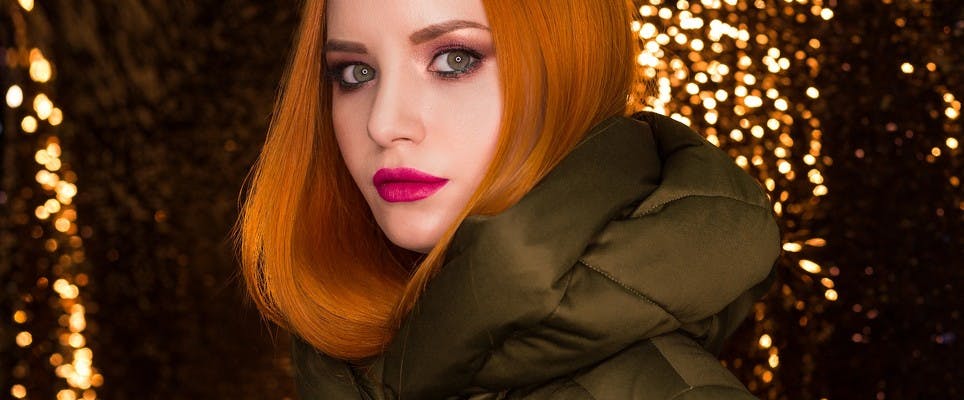 There's no getting away from it, the chill has set in and it's time to get all those cosy coats out of the wardrobe and wrap up warm. Whether you're sewing them or buying them, coats are a bit of an investment so you want to make sure that you pick the right one. Luckily we've had our eye on the catwalks and we're here to give you the lowdown on this season's must have coats and jackets, and share our favourite pattern picks for you to make your own.
Princess Seamed Coat
Plaid is one of those things that never really goes away, and this season it's back with a vengeance. From prints on plastic macs to beautiful hand-woven wools, get inspired and get involved with this pattern from McCall's. With everything from a jacket to the must have trench coat you could sew yourself something that's really on trend and fits you like a glove.
Shrug jacket, Vest and Coat
Fur is just everywhere this season, on oversize trench coats to snug cropped jackets. McCall's offer another 4 in 1 pattern selection, this time exploring the fluffy world of faux fur and giving you the opportunity to get right in the furry-thick of it by making your own. We love a bit of leopard print over here, so you know what ours are going to be made of!
Drop Shoulder Vest and Cardigans
The Classic Wool Trench Coat. Need we say more? This beauty is a staple of any elegant wardrobe and this season is no exception. Made in soft pastels to keep it really up to date, this McCall's pattern may say 'cardigan' but really it should say 'coatigan'. Sew it up in a slightly heavier wool and you have yourself the perfect woollen trench coatigan!
Coatigan
That's not the only coatigan we have for you this season, here's another McCall's cardigan pattern that doubles up as a very on trend blazer. This pattern collection delivers on both style and comfort, echoing the interesting shapes on the catwalks for this season, as well as being made in anything from a soft jersey to a light wool.
Puffer Jacket
Last but not least is the puffer. The puffer is the queen of the catwalks this season, being made in every style from bombers to trench coats. "But a puffer?!", we hear you cry, "how can I make my own puffer?!" For those that want to take on the challenge McCall's have a quilted alternative that can hold its own against the puffer any day.