The Designer Edit: Plystre
Published on

1 June 2020
By

Merion Willis
2

min read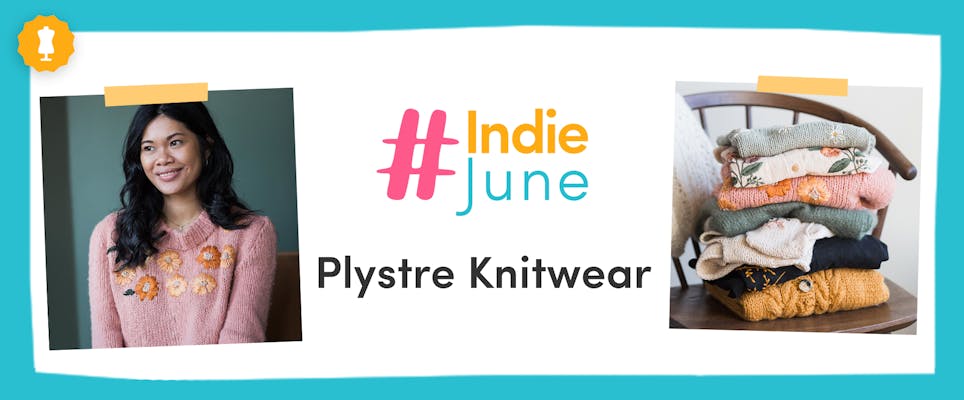 If you haven't seen Warunee Bolstad's fabulous insta grid and swooned over her embroidery, or lusted after one of her fabulous Plystre bags, you're in for a thrill. Author of her first book, Modern Embroidery, and another on the way, Warunee combines family life (including a new baby!) with a thriving knitting accessory business.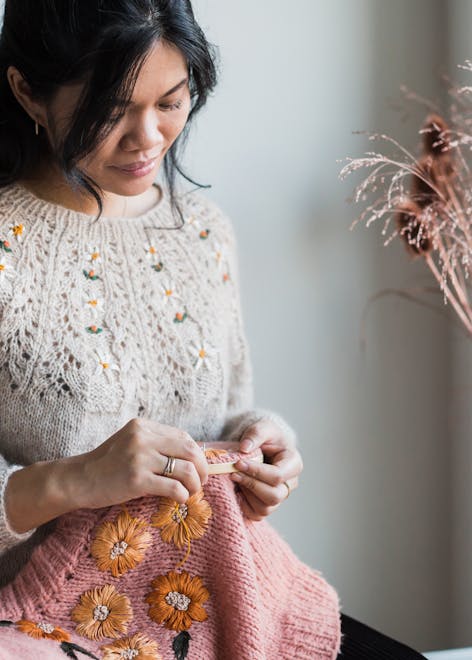 Why do you make?
I love making because it gives me a great sense of achievement. I enjoy using my hands whether it's learning a new creative hobby or just a new technique. It's an awesome feeling to be able to make something with your own hands and I always look forward to quiet evenings with my needle and thread.
What does self-expression mean to you?
Finding your own aesthetics. I've always loved garments with embroidery. Since I've been knitting for years I started experimenting with stitching flowers on my knitted sweaters and just loved the combination of mixing materials. I've always been inspired by flowers, nature and vivid colours and I think that is a dominant theme in my work.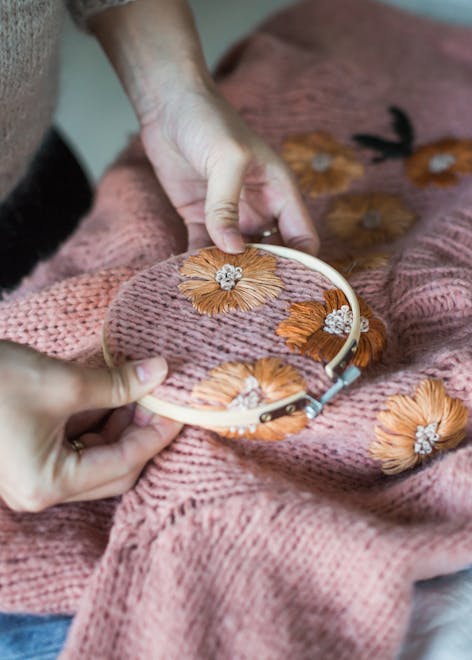 I am all for promoting the revival of embroidery. I want to be able to show how easy and fun it can be by making more video tutorials and uploading them to my social media channels. I want to show everyone that embroidering a knitted sweater is really easy!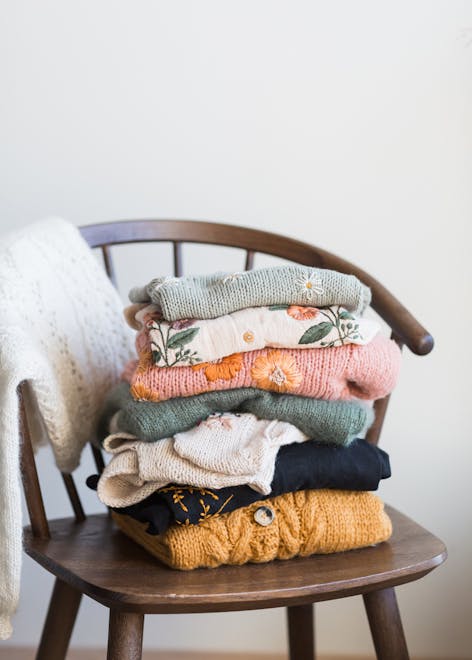 What are you making right now?
I am currently knitting a sleeveless crop top from Norwegian designer Witre Design in a gorgeous caramel brown. When I'm done I plan on adding some embroidered pansies along on the front.
What's your next project?
Right now I am contemplating knitting a knee length summer dress in double rib in pistachio green. As always I'd like to embroider it, maybe with tiny yellow tulips. We'll see. I am so inspired by all the spring blooms and pastel colours that are trending.
What's the one craft supply you can't live without?
Can I mention two things? I definitely can't live without my knitting needles and embroidery hoop at the moment.
Warunee's stash essentials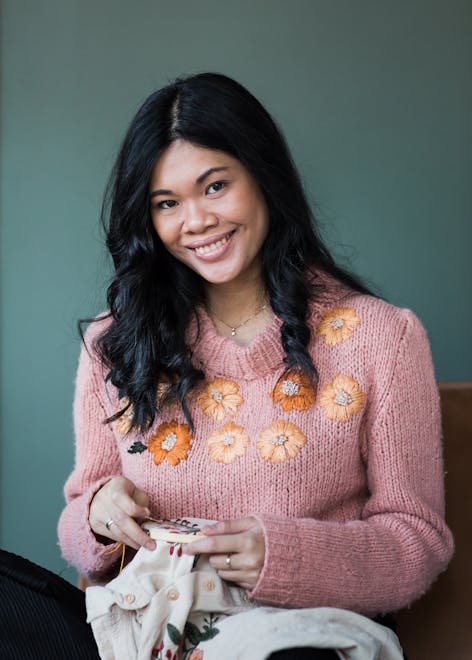 You don't need to master a bunch of ancient embroidery techniques in order to embroider something really beautiful. By learning and practicing just a few easy techniques, you can stitch about anything. That is the beauty of modern embroidery. "
More patterns Warunee has been loving!