Super easy Easter papercrafts
Published on

2 April 2020
By

Sophie Brown
3

min read
Bouncing bunnies, cute chicks, heaps of chocolate, decorated eggs and beautiful spring flowers are popping up everywhere which can only mean one thing – Easter is just around the corner. Give your house a seasonal makeover with our round-up of easy Easter papercrafts. 
Make marbled paper Easter eggs
If you're looking for a super simple make that kids can get involved in, Typically Simple's tutorial for marbled paper Easter eggs is a sure winner! The beautiful marbled effect is made using shaving foam and acrylic paint, making it a great rainy day DIY project. While kids will enjoy the messiness of this make, you're sure to adore the finished result!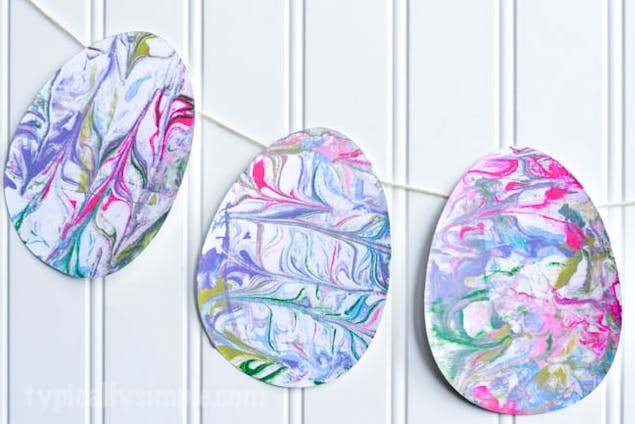 Create awesome 3D egg decorations
Who says baubles are just for Christmas? These pretty patterned 3D paper eggs make the perfect addition to plants in your home! Not only do they look impressive, they're also easy to make with the fab tutorial from Fireflies and Mudpies. All you need to do is download the free printable eggs onto white cardstock, then get creative with patterned paper and scissors!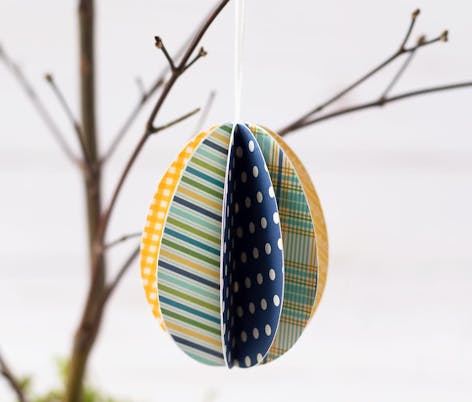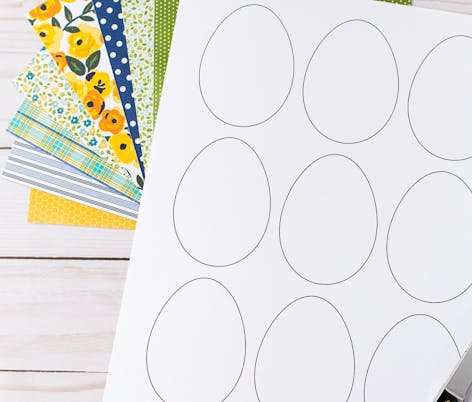 Craft a cool carrot garland
This quirky garland is guaranteed to make a welcome addition to your home this Easter! All you need is coloured paper, crimping scissors, glue and a length of string to create these impressive little carrots, which make a great project for older kids who are confident with scissors. Learn how to make this cool carrot garland with a fab tutorial from Tip Junkie.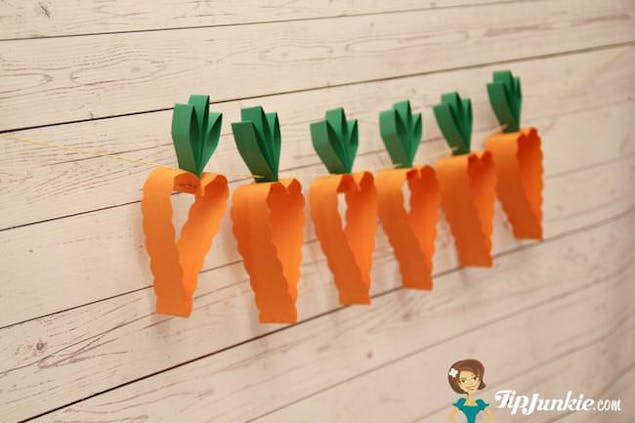 Make a super cute bunny garland
Is there anything cuter than fluffy bunny tails? This adorable bunny tail garland by DIY Candy makes an ideal choice for Easter interior decor; plus it's so simple to make! Head to the DIY Candy website and download the bunny printables. You can print them out directly onto coloured paper or print onto cardstock and use them as a template to draw around. Once you've cut out your bunnies, you can make the pom poms! In the great step-by-step tutorial, DIY Candy shows you how to make pom poms with a cool technique using a fork!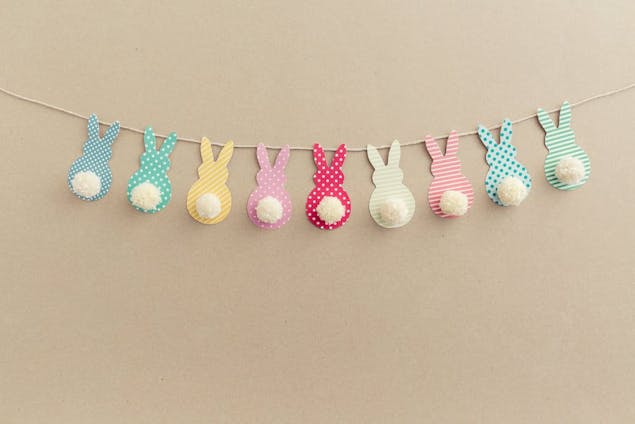 Brighten up your home with DIY paper daffodils
Easter isn't all about bunnies, chocolate and eggs. It also marks the start of spring, when the most brilliant blooms come out! While the real flower might not stand the test of the seasons, these beautiful and bright paper daffodils will brighten up your home all year round. In this video tutorial by Handicraft, you can learn how to make realistic looking daffodils using easy-to-follow paper folding and cutting techniques.
Make the easiest Easter wreath
All you need is a paper plate, some patterned card, a ribbon and your imagination to create this impressive Easter egg wreath by The Resourceful Mama. This makes a great rainy day project for kids while they're waiting for the Easter bunny to drop off their Easter eggs!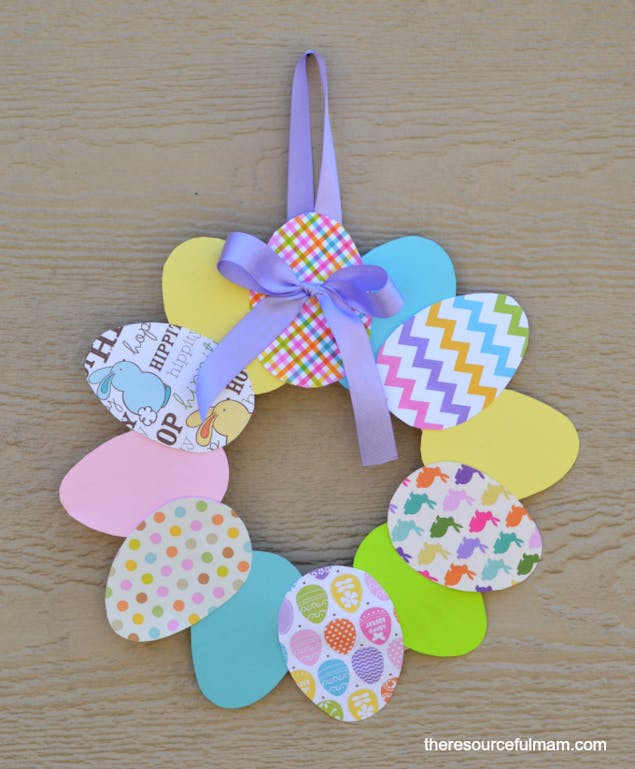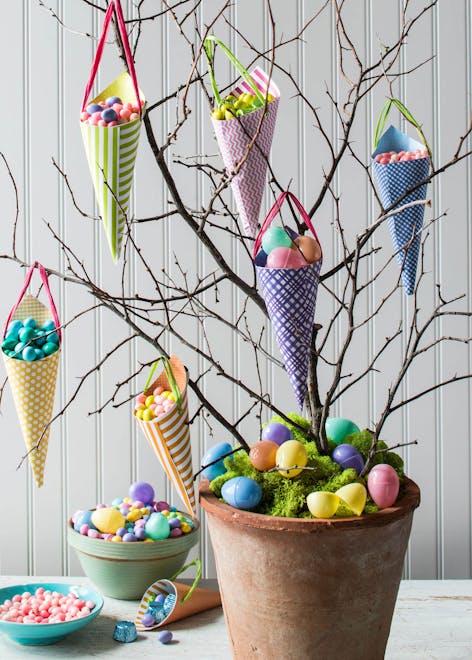 Decorate an Easter treats tree
If you're planning an Easter feast this year, this Easter treats tree by Southern Living is a must make! 
There's no better time for indulging in heaps of sweets than at Easter time, and these perfect little paper treat cones are a great way of presenting them! Stuff them full of little eggs and chocolates and treat yourself to something sweet over the Easter holidays
Made from pretty patterned or colourful card and a ribbon, this is a super simple yet impressive paper craft to try, that's fun for the entire family to get involved with!
With a few branches and a simple foam base in a pot (why not decorate the pot too?), you can make a fabulous centre for your dinner table that you can use year after year.
Feeling inspired? Hop into Easter weekend with a spring in your step with papercrafts to keep you busy...
More Easter crafts to try