21 amazing sewing gifts for sewists!
Published on

17 November 2020
4

min read
Looking for amazing sewing gifts for an enthusiastic maker? Look no further! We've rounded up our top sewing gift ideas you don't want to miss out on. Whether they're a sewist just getting started, or a passionate maker who already has a serious sewing stash, there's definitely something for everyone!
1. The ultimate sewing kit
Got a budding sewist who needs to start their stash from scratch? This 167 piece professional sewing kit makes an extra special gift to get started in sewing.
2. Stash it in a sewing box
A perfect gift for sewers is a sewing box! They can stash all their sewing essentials in one easy-to--grab place and this one has our hearts skipping a stitch.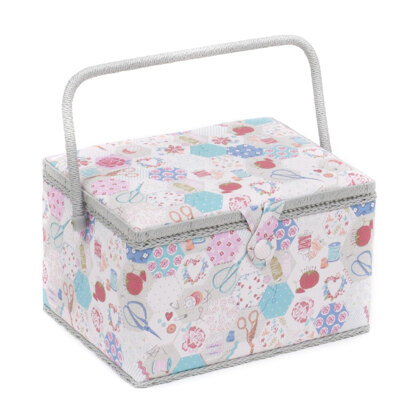 3. Rose gold heaven
Every sewist needs a good pair of embroidery scissors and what better gift for people than a pair of Milwards rose gold stork scissors? These stylish scissors will be a welcome addition to any sewists sewing box. 
4. Pin cushion perfection
This adorable flower shaped pin cushion is a perfect gift for sewers! It'll look adorable in a craft room or tucked into a sewing box, easy to grab and stylish too.
5. Get organised
If your sewist friend is always getting tangled in their thread, this spool organiser is a great practical gift to give!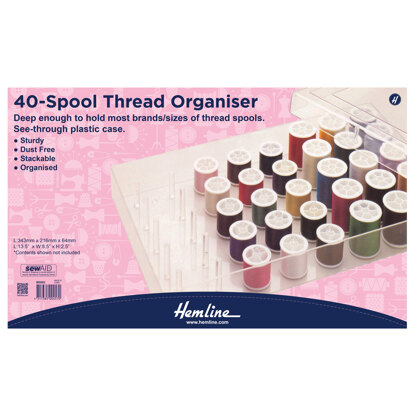 6. Cute craft bag
Got a stash that you need on the go? This craft bag is a great sewing gift idea! Stuff it with fabric scraps, thread and all the sewing essentials and you're good to go.
7. Fantastic fat quarter bundles
Grab a bundle of fat quarters to make your friend the happiest sewist in the world! With so many fun sewing projects to make with fat quarters, this is the gift that keeps on giving.
9. Magnetic seam guide magic
It might not look very exciting, but trust us when we tell you anyone who sews will love this! Super practical and easy to use, this is a fab sewing gift idea.
10.  Must-have ribbon
Grab this set of staple ribbon colours when you're looking for gifts for people who sew! Extra ribbon is always handy and this set will definitely be put to good use during the festive season.
11.  Fabulous fabric storage bucket
The perfect addition to any craft room this storage bucket is perfect for stashing lots of fabric and keeping it tidy and out of the way! 
12.  Keep your stash safe
This double-sided organiser is a great sewing gift idea, ideal for storing small accessories that are easy to lose.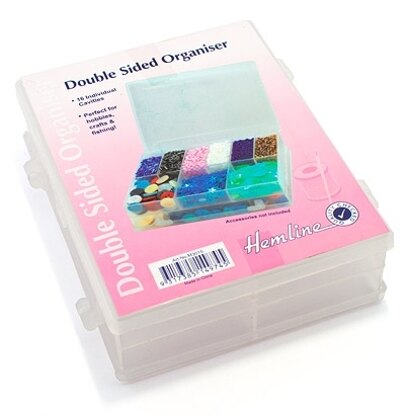 13. Think pink!
Finding a sewing gift has never been so easy! These gorgeous little collections of tonal cotton threads are a super stocking filler.
14.  Strip roll surprise
Grabbing a strip roll of different patterned fabrics is a great gift for people who sew. They'll have so much to choose from, the possibilities are endless! 
15. Snap up this scissor sharpener!
Super practical, this scissors sharpener is a great gift to give for a sewist who is always battling with blunt scissors.
16.  Super sewing box
For the serious sewist this sewing box is traditional, beautiful and super handy! This is a real treat and anyone who sews would fall head over heels for this gift.
17. Irresistible jacquard ribbon
Treat someone to something extra special and stock their stash with these luxurious ribbon! The perfect addition to any project.
18. Sew easy star templates 
For the avid sewist these star templates are great to make cutting out a tricky shape so much easier.
19. Kitty snips!
These super cute mini kitty snippers are a great little gift to give to someone who sews! Easy to hook onto a keychain and use on the go, these snippers will be a welcome addition to any stash.
20. Stash bag
For the quilting enthusiast this 'eat, sleep, quilt' pouch is a cute little storage solution ideal for gifting.
21. Desk caddy cuteness
We're obsessed with this cute desk caddy for all your sewing bits! It's the perfect place to keep all the essentials you want to grab quickly.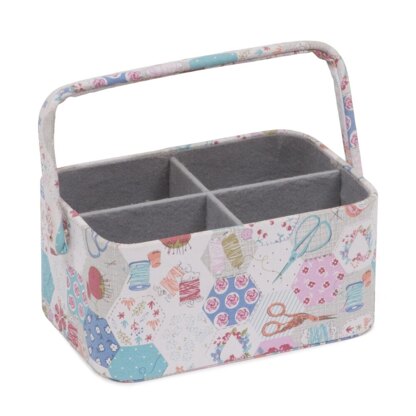 This list of the top gifts for sewers should make birthdays and holidays extra special! Whether it's a sewing box to stash their supplies, or fabulous fabrics, you'll love these sewing gifts!
Handmade gifts for sewists