A guide to ribbon embroidery 
Published on

23 June 2022
By

Search Press
3

min read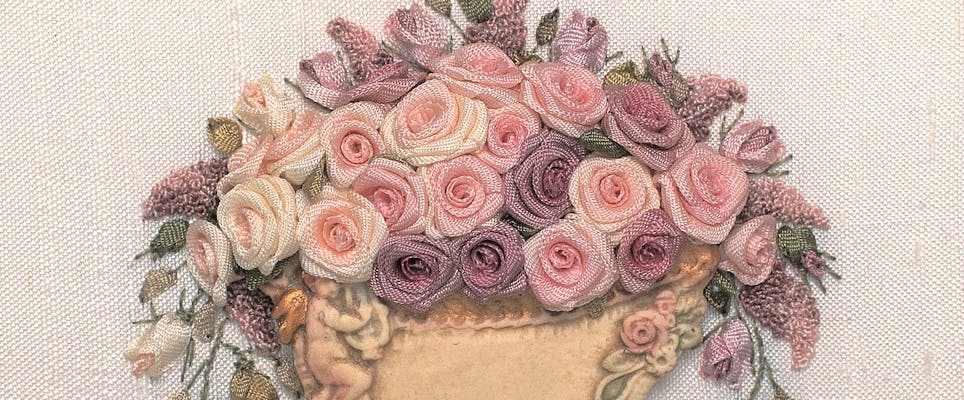 Ribbon embroidery is simply embroidery using ribbon! What's great about ribbon embroidery is not only that you can use your existing embroidery stash with a few additions, but that it can create gorgeous textural stitches with plenty of definition. With ribbon embroidery, you'll be stitching beautiful blooms and delicate scenes. Looking to give this a go? Search Press shares some useful snippets from their book A-Z of Ribbon Embroidery to help you get started.
To get started with ribbon embroidery, you'll need: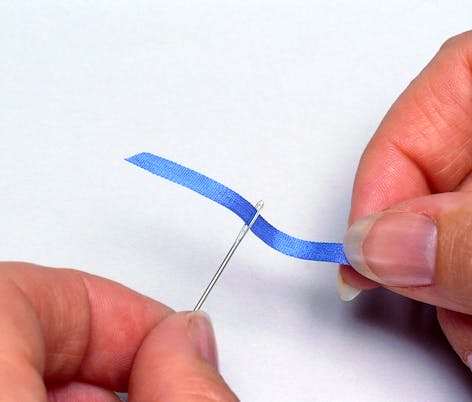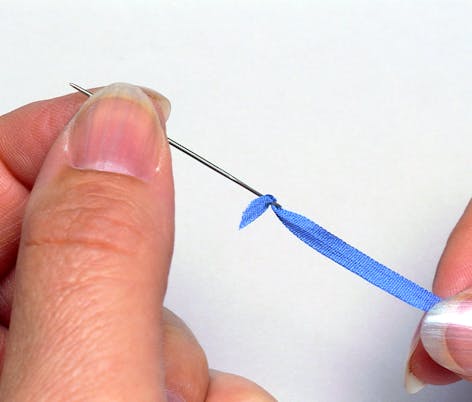 Threading the needle 
This easy method ensures the ribbon is secured firmly to the eye of the needle, read to begin stitching! 
Curl the end of the ribbon diagonally. Thread the ribbon through the needle eye. Slide the needle along the ribbon for approximately 5cm (2in). 
Place the point of the needle approximately 5mm from the cut end of the ribbon. 
Push the needle through the ribbon. Holding the tail in one hand, pull the needle with the other until a knot forms at the needle eye. 
The ribbon is now secure and you can begin stitching! 
Different stitch techniques with ribbon! 
French knot 
French knots are ideal for adding texture and dimension to your designs! Simply, wrap the ribbon around the needle a few times and stitch into your fabric. Learn how to French knot with our tutorial and video!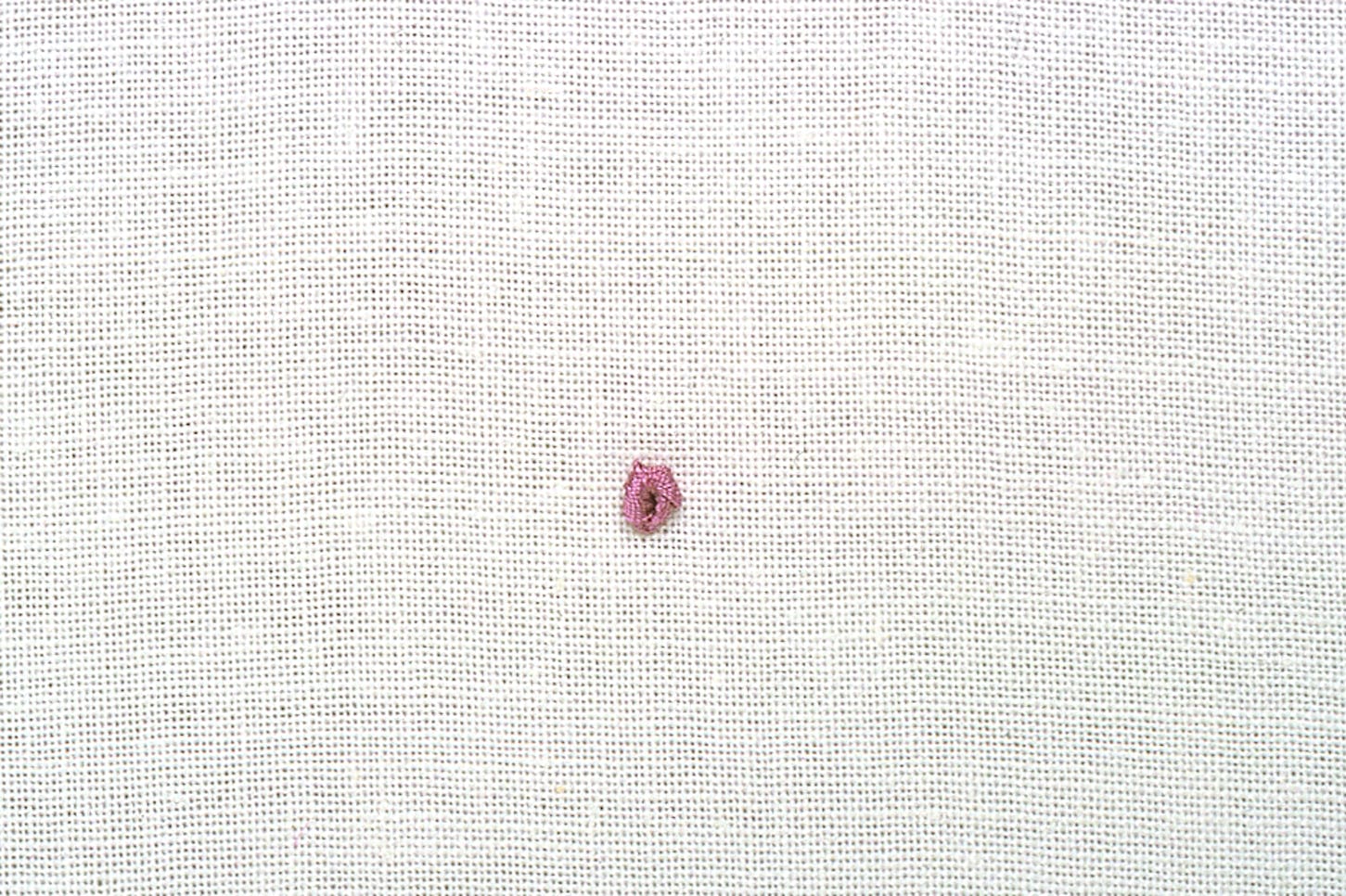 Folded ribbon rose
Stitch a delicate rose with a ribbon rose stitch. This is done by rolling layers of ribbon together and securing together with a stitch – they really look like roses!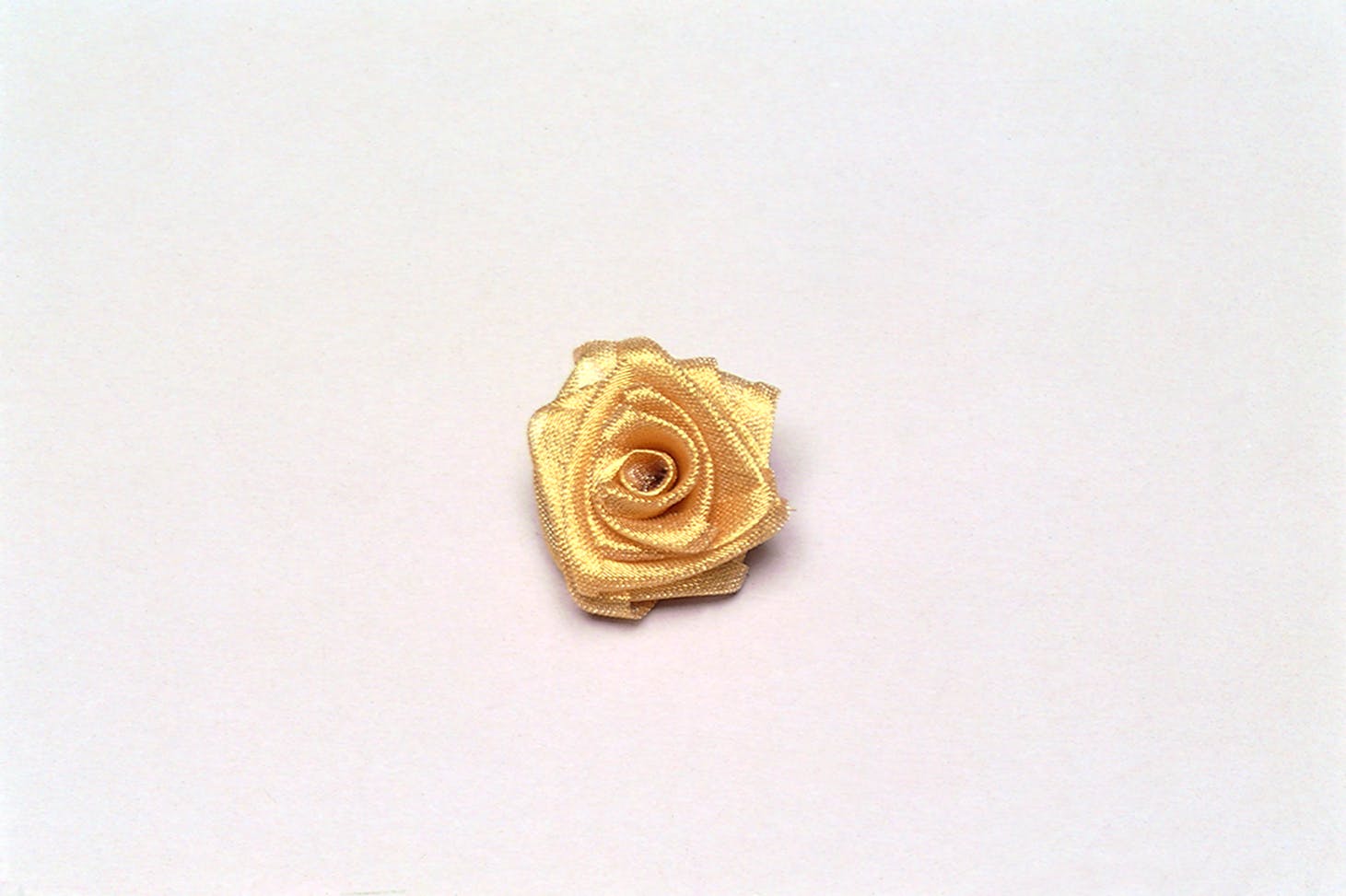 Detached chain
Also known as a lazy daisy stitch, this is a looped stitch. Position your needle and ribbon differently to change the way the stitch looks.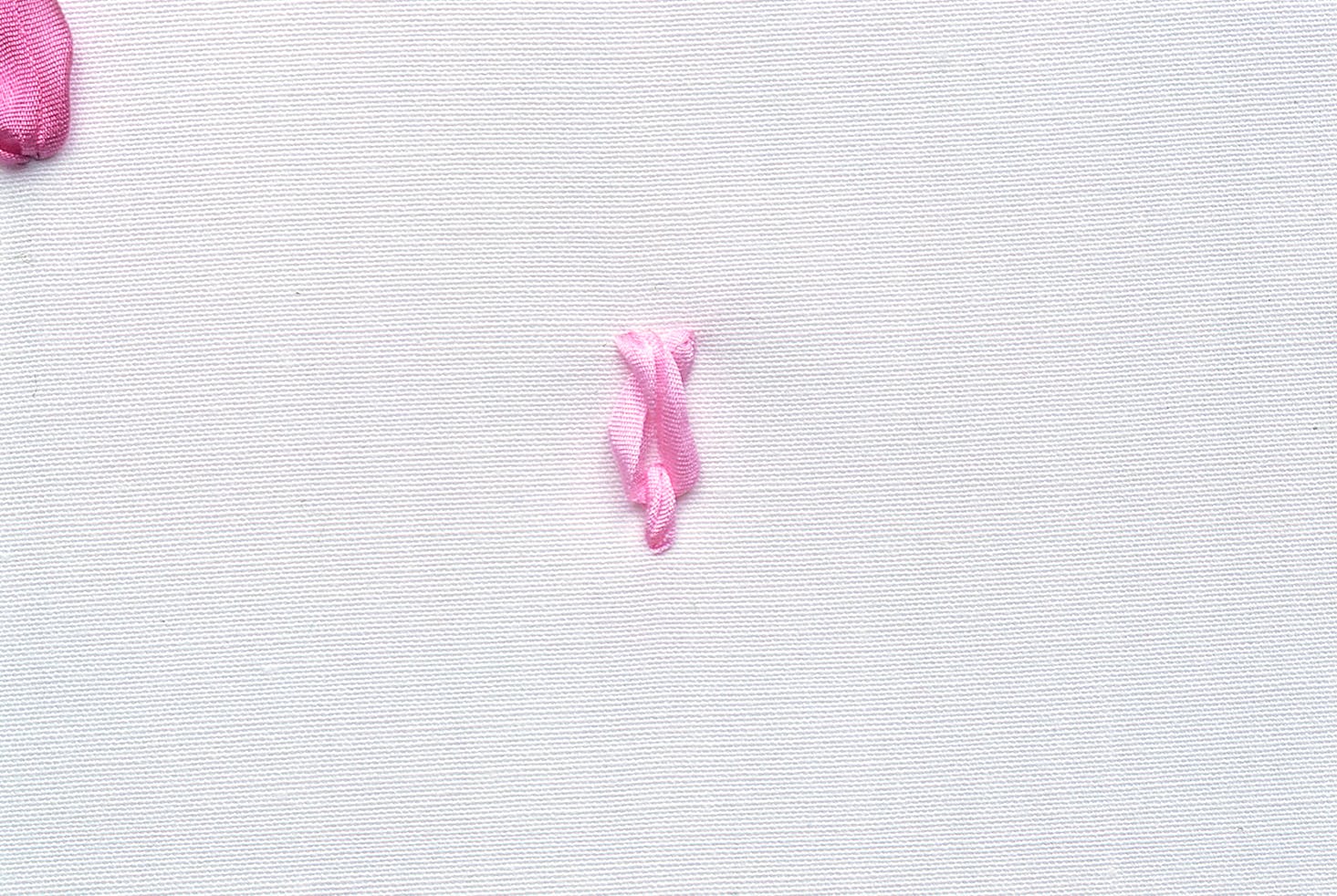 Fly stitch
This well-known stitch works just the same with ribbon! By varying the tension and smoothness of your ribbon as well as the lengths of the anchoring stitch, you can achieve many looks!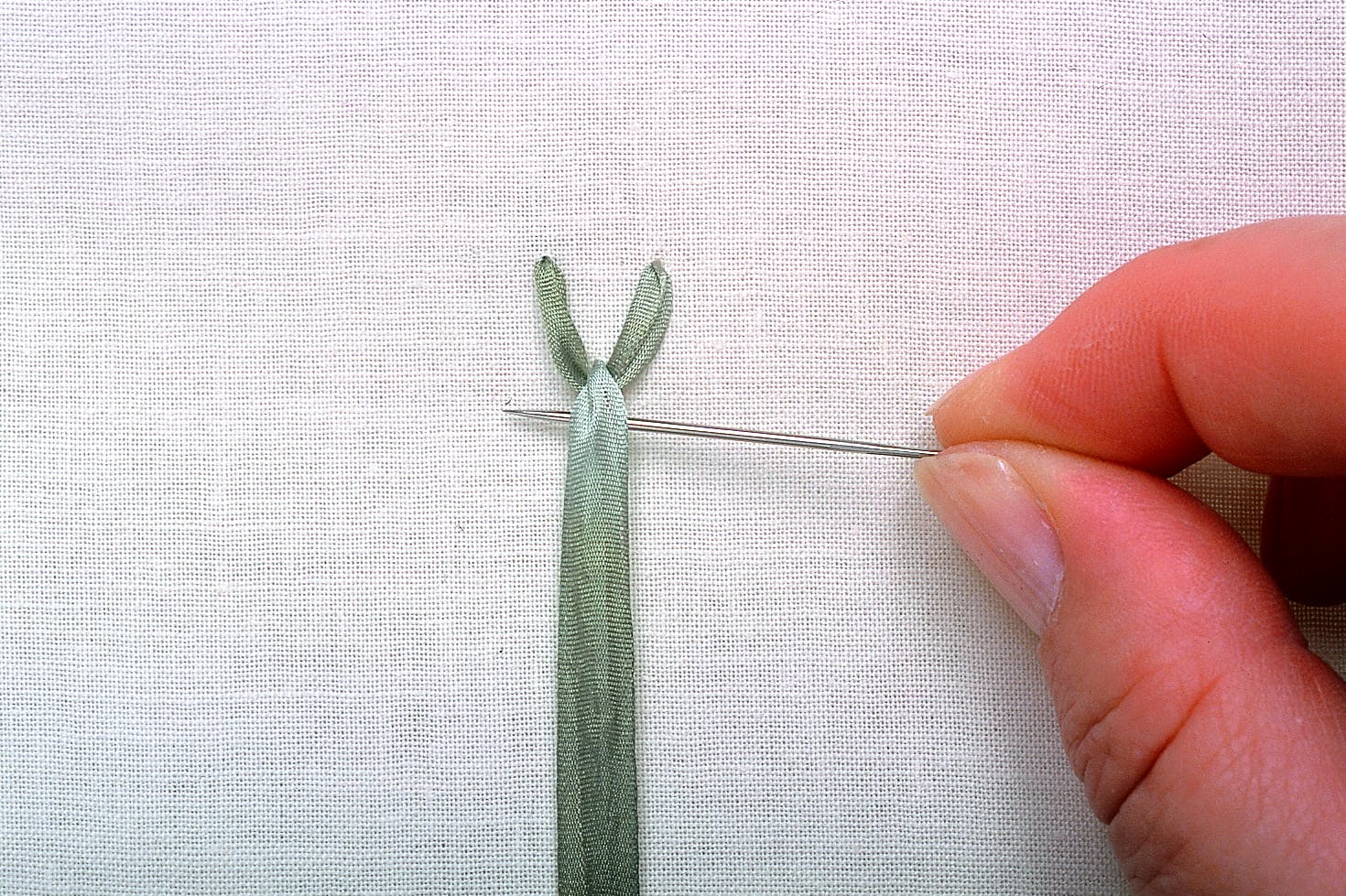 For everything you need to get started, grab one of our ribbon embroidery kits