How to make an awesome pop-up birthday photo card
Published on

1 August 2022
1

min read
A handmade pop-up birthday card is a surefire winner when it comes to gift giving! This DIY pop up card by Ilyssa ticks all the boxes – as well as having a fun pop-up mechanism, it also features a bunch of bright balloons and a photograph for that personal touch. This project will be sure to bring a smile to the recipient's face and is perfect for birthdays, Mother's Day or Father's day, or just a special something to send to grandparents!
Learn how to make a pop-up birthday card with our super simple step-by-step tutorial.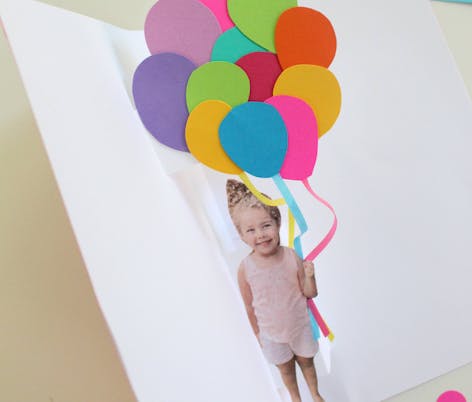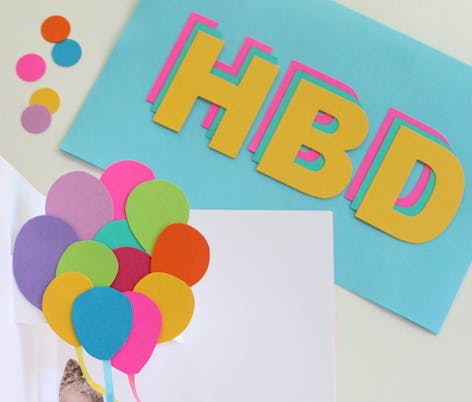 How to make a pop up birthday card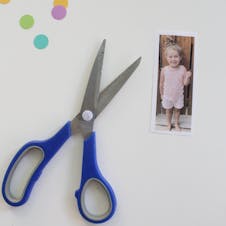 First you'll need to find a photo to go inside your card! Anything with the person's hand in an upward position will work well here. Cut around the outline of the person, removing the entire background of the picture.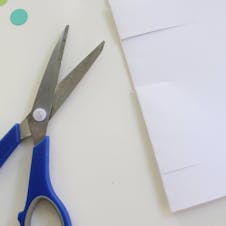 Fold a piece of white paper in half – this will be your inside piece. Cut four slits. Two smaller ones, about an inch long, toward the bottom. And two longer ones, about two inches, near the top.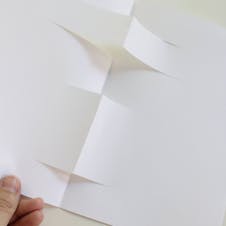 Open up the paper and crease the inside folds of the cuts you just made.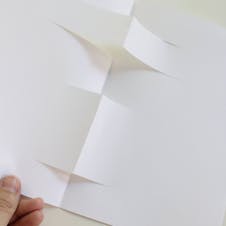 Fold the paper completely in half like a card and crease down the outside fold.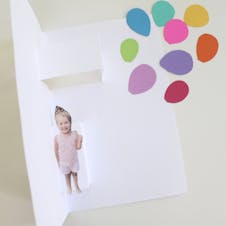 Using a glue stick or double-sided tape, attach the cutout to the bottom pop-up portion. Cut out paper balloons from coloured card.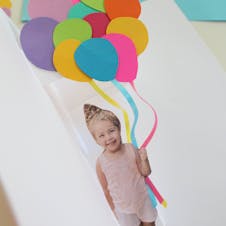 Arrange the paper balloons into a cluster and attach some ribbon on the back. Attach the ribbons behind the photo so it looks like the person is holding the balloons.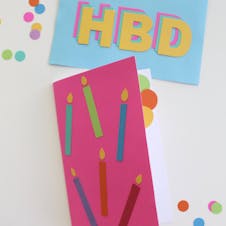 Decorate the front of your card! This can be as simple as 'HBD' or some quick card candles.
Discover more amazing card tutorials!