Introducing the Paintbox Tiles collection
Published on

26 May 2021
2

min read
The decorative language of painted tiles from around the world has inspired the new collection from Paintbox Yarns. Let us introduce you to 6 free knitting and crochet projects in the Tiles Collection, fantastic for makers who love a challenge!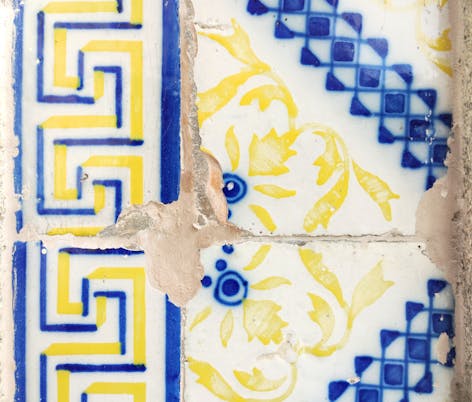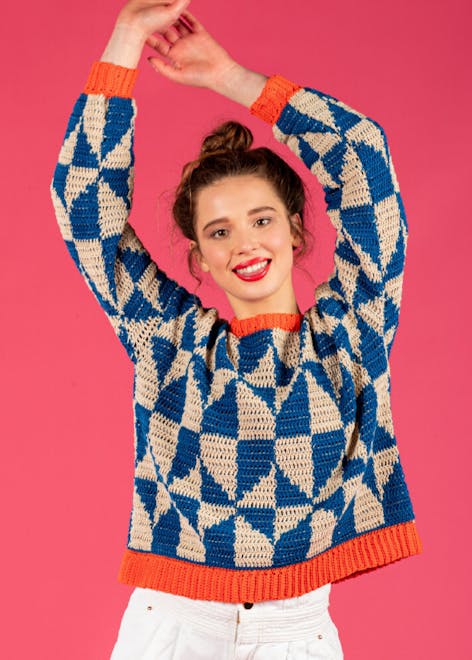 Portugal's azulejos fill the pavements with colour, depicting stories of the country's traditions, artistry and craftsmanship over the centuries. It is these beautiful tiles that inspired the Geometric Tile Sweater in the Paintbox collection.
Paintbox Yarns has collaborated with Designer, Cassie Ward, for three unforgettable crochet patterns. First up the beautiful Granny Square Tile dress designed in breezy Paintbox Yarns Cotton 4 Ply, with granny square petal detailing - perfect for channeling that summer festival vibe. The On The Tiles cowl designed in yummy Tunisian Simple Stitch with candy colourwork, is a colour sensation and a great layer for transitional seasons. For those looking for more challenging crochet, try the Geometric Tile sweater with intarsia triangular design and contrast hem, collar and cuffs, the result is a feast for the eyes!
Discover the Tiles Collection crochet patterns
Are you a knitter and a crocheter? The radiant Promenade Oversized Cardigan combines both knit and crochet stitches. Knitted slip stitched sleeves meet front post crochet stitches for the panels, to create vibrant textures.
For knitters, the new collection features the whimsical Argyle Tile Cardigan complete with detailed cablework and fairisle pockets. Yes, statement pockets are a thing, and we're digging them! For a bit more of a challenge, try the Diamond Fair Isle jumper - a perfect combination of colourwork and texture. The hardest decision will be picking your palette!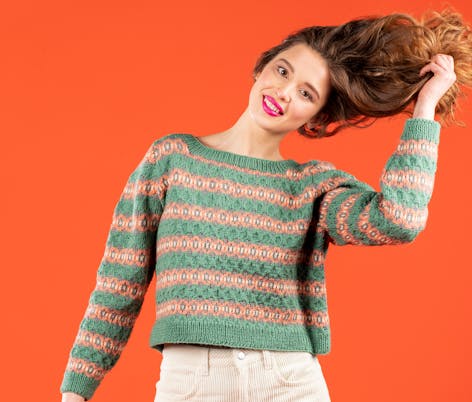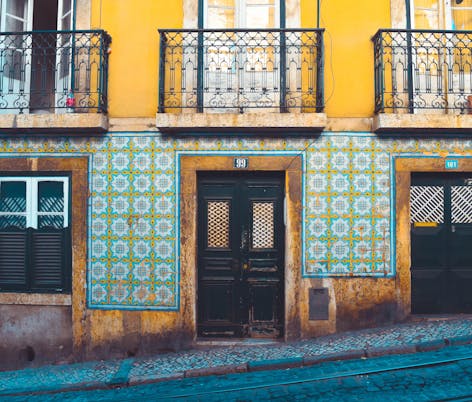 Discover the Tiles Collection knitted patterns
Feeling wanderlust? Why not take a virtual exhibition with Madre de Deus Museum and Convent to discover more about the unique decorative language of the Portuguese azulejo. Thank you to Hugo Sousa, Anna Auza and Diego García via Unsplash for the beautiful photographs in this article.