Make magical DIY unicorn slime!
Published on

6 April 2021
By

Holly Butteriss
1

min read
Sonia and Caverleigh - the amazing makers behind The Craft Aisle, are multi-craft goddesses! This time they've put together this super simple step-by-step tutorial to make unicorn slime - magical to look at and so much fun to play with!
Materials
3 x 5oz bottles of PVA Glue (1 bottle per colour)

2 tsp of baking soda

4 tbsp of contact lens solution. *It needs to contain boric acid and sodium borate in the ingredients.

2 tbsp water

Neon food colouring (3 colours)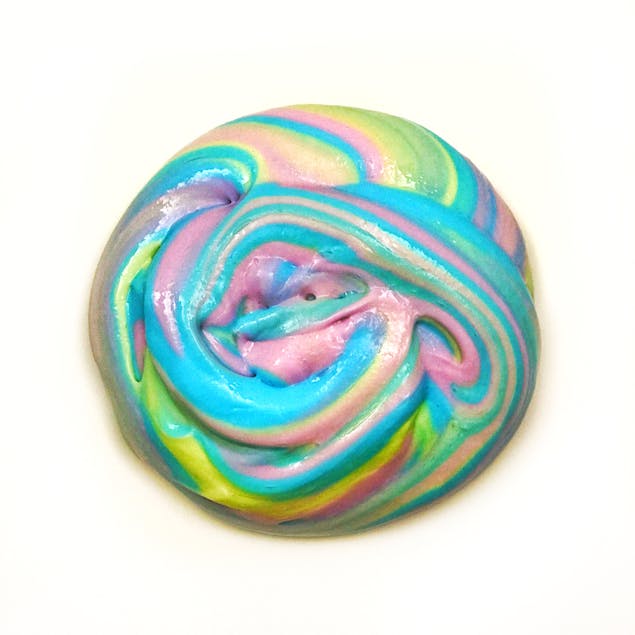 Make your slime!
Pour all 3 bottles of glue into a bowl.
Add 2 tsp of baking soda and mix well.
Slowly, mix in 3 tbsp of contact lens solution.
Mix until your slime comes together. If it's still a bit too sticky, add a bit more contact lens solution and water. We added in an additional tbsp of each!
Remove from bowl and knead until your slime forms.
Pro Tip
You can put lotion on your hands to help prevent it from sticking as you knead!
Separate the slime into 3 separate sections.
Add a different colour drop of food colouring to each section and knead to incorporate the food colouring, creating 3 separate solid colours of slime.
Twist all the slime colours together to make one multi-coloured ball of unicorn slime!
Discover your next project