Martin Storey It's a Wrap!
Published on

8 October 2019
By

Meg
2

min read
Intricate stitch detailing, style befitting of a world-class designer, and a beautiful soft colour palette, we're so excited to announce our brand new collection, It's a Wrap! with the one and only, Martin Storey!
Making a name for himself as designer for timeless Rowan Yarns, and now with over 1000 knitting patterns under his belt, Martin Storey is a rockstar of the knitting world. His signature style is understated, classic, and elegant, and he showcases his patterns through gorgeous, long-lasting yarns (take your pick from Rowan Big Wool through to Rowan Alpaca Classic).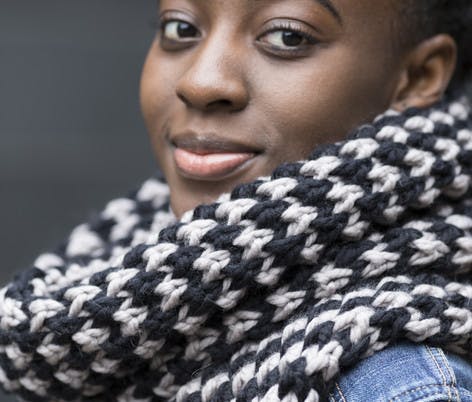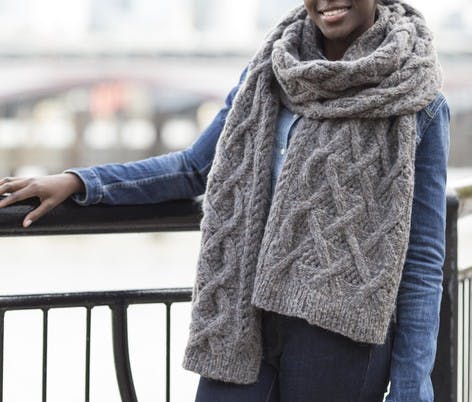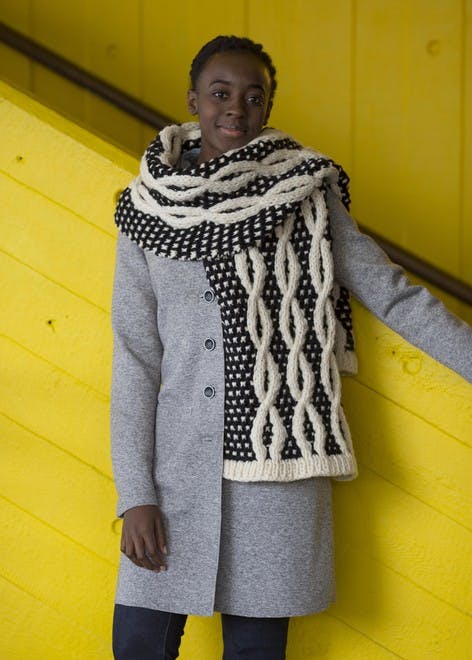 Knitters love to have new wrap and poncho designs, in part because they can practice different stitches without having to worry about getting the knitting to fit." - Martin Storey
Martin Storey's new collection features 9 new wrap knitting patterns, in a sophisticated monochrome colour palette. The designs are perfect for fans of stitch detailing. Discover the delights of a two-colour giant cable design, alongside a slip-stitch colourwork pattern. You'll be sure to find something in this collection that you'll just have to make.
If you prefer a colourful wrap, swap the modest colour palette for some of Rowan's richer shades. The yarns featured in this collection are some of Rowan's finest: Rowan Big Wool, Rowan Alpaca Classic, Rowan Kidsilk Haze, and Rowan Brushed Fleece, all of which have an array of colours to choose from. Don't be afraid to put your own spin on your new favourite wrap, and with our new colour comparison tool you can get the colour combinations just right.
These cosy wraps are perfect for your next travel adventure, chilly January morning when only a cup of Earl Grey will cure the rainy blues, or afternoon strolls when a little cover up is just the ticket. So what you waiting for? Get wrapped up in a sophisticated new look this season with these stunning Martin Storey knitting patterns. And that, my friends, is officially a wrap!