Super fast fun! Alice Neal's new super chunky sweater takes no time at all in Paintbox Yarn Wool Mix Super Chunky on gorgeously big circular needles - a perfect first garment to knit in the round.
Everybody loves a super chunky knit, and Alice's new Super Boxy Sweater is a fabulous fun sweater to pull on over your jeans for a weekend walk and it's FREE to download for a limited time. Over-sized knits are so satisfying to make and wear, and the perfect gift knit for fashionistas everywhere. Alice has knitted her sweater in Dolphin Blue, but there are over 50 shades to choose from in the Paintbox Yarns palette, and because this pattern uses value multipacks, you save money on your yarn! You'll need one ten-ball multipack for size S/M, and one ten-ball multipack plus and a five-ball multipack for size L.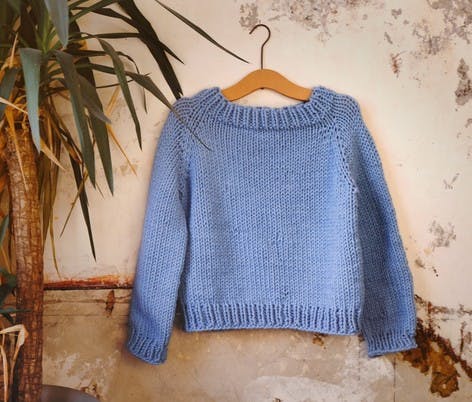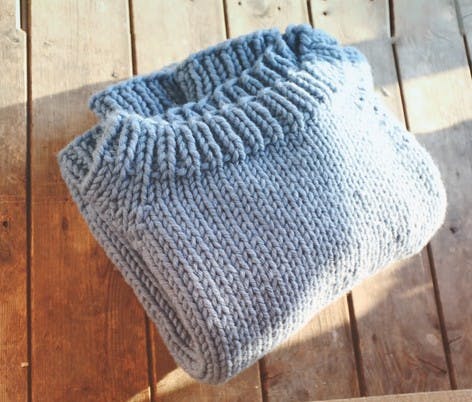 Choose from over 50 shades from the Paintbox Yarns palette in 5 and 10 ball multipacks
Knit in the round
Alice's super chunky sweater is knit in the round, using circular needles. This is a great way to knit larger garments because the weight of the yarn on the needles won't be weighing on your elbows, and there are no seams to sew afterwards. The sleeves are knitted on circular needles too, or double pointed needles if you prefer. You will need circular needles in 9mm and 10mm, 100cm long.
More Alice Neal Patterns We Love