11 of the best ever baby shower and gender reveal cake ideas!
Published on

17 March 2022
3

min read
If you're hosting a baby shower for a special mum-to-be, there has to be cake! Here's our round-up of the best baby shower cake ideas for you to bake. Whether you're searching for baby shower ideas for a girl or a boy – or even a gender reveal cake – we've got all the inspiration you need to get baking!
Bake this super stylish rainbow cake for the coolest mum-to-be you know! Decorated with hand-drawn rows of rainbows, a buttercream fringe and topped with a crown of beads, this cake is a great challenge for a beginner baker. We love the muted shades of pink, but this would work perfectly with blue tones for a boy or colourful rainbows for a gender-neutral idea!
This totally adorable teddy bear cake is much easier to make than you think! Whip up a batch of your favourite cake mix and pop it into a teddy bear shaped cake tin. Once you've baked and cooled the cake, have fun piping the bear's fur using a grass tip and tasty chocolate buttercream icing!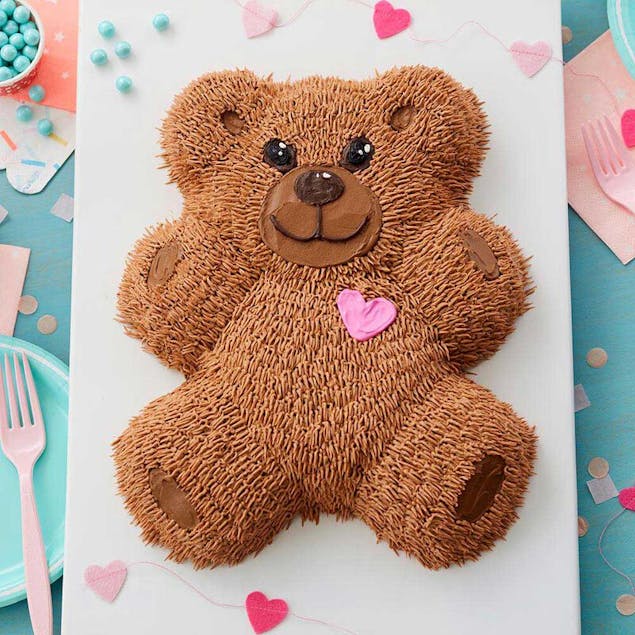 We love this alternative gender reveal cake! Surprise friends and family with the baby's gender revealed in icing inside the cake. It looks so impressive and it couldn't be easier to make -  real crowd pleaser!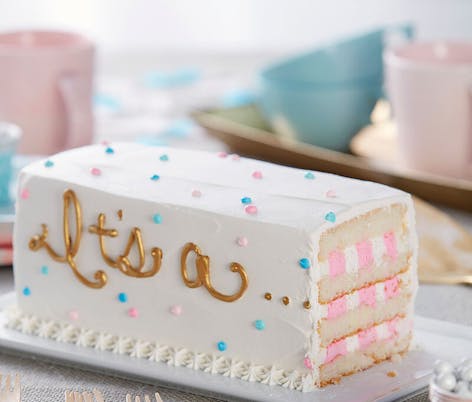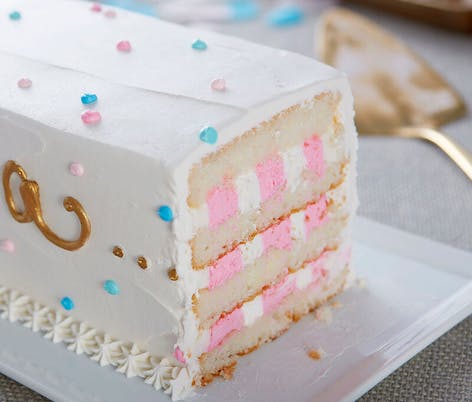 If you're searching for a more sophisticated baby shower cake – this is the design for you! Celebrate the new addition to your family with this stunning two tier cake, decorated with candy bark, meringue cookies, sweets and more! This could easily be adapted to have pink features for a girl, or any other colour you like for a gender-neutral baby shower.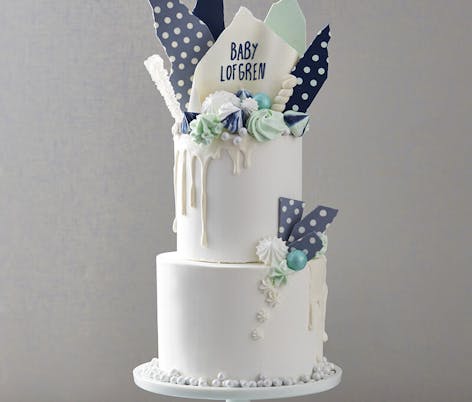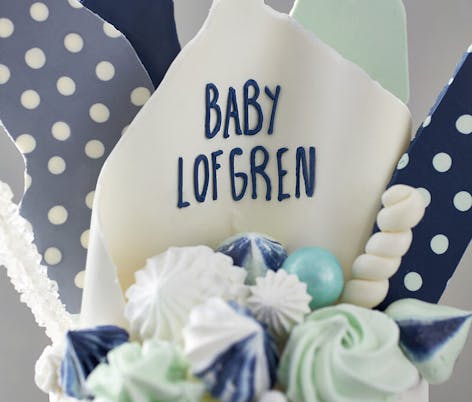 This has to be the best of all baby shower cake ideas for girls! Wrap layers of fondant icing around a fluffy cupcake in tonal shades of pink, blue, yellow or a rainbow of colours, and finish with a swirl of buttercream.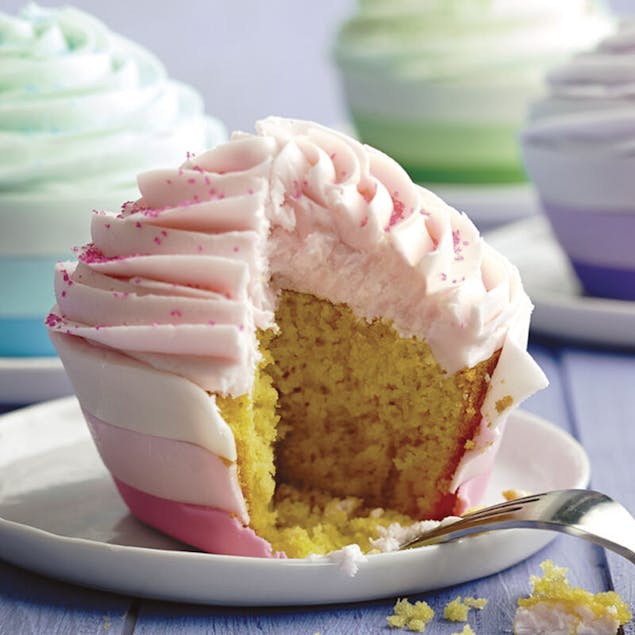 This makes the perfect sharing dessert if you're hosting a buffet-style baby shower. Arrange fudgey chocolate brownies in a heart shape and pipe on stars, dots and drop flowers in tonal shades of one colour.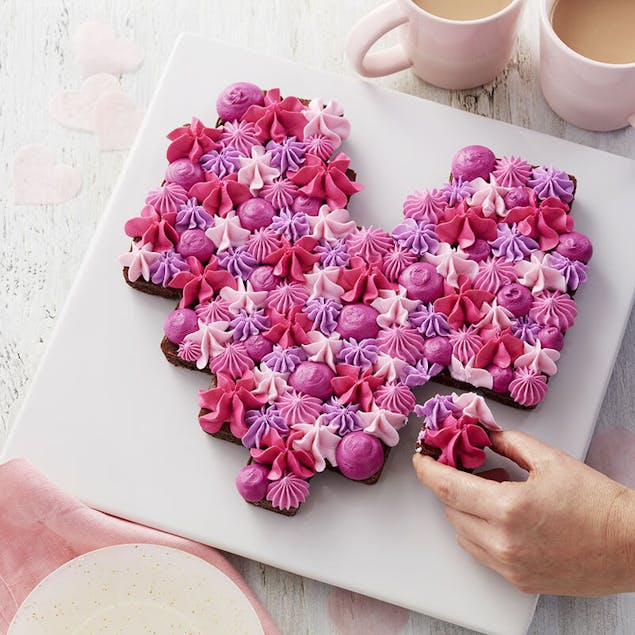 This is the most delicious gender reveal idea ever! Core simple cupcakes and fill the inside with coloured sprinkles – pink for a girl, blue for a boy, or multi-coloured for a baby shower! Topped with sumptuous buttercream, these cakes are sure to go down a treat.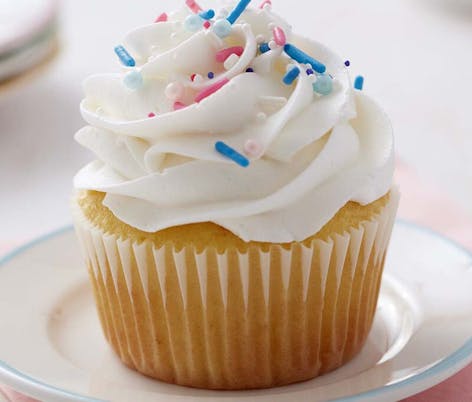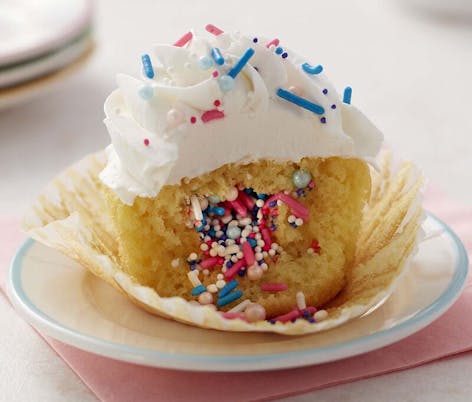 Get ready for the arrival of a new little duckling with this fun cake in the shape of a babygrow! Decorated with buttercream frosting and finished with the cutest little duckling, this is a cake that friends and family will be talking about for years to come.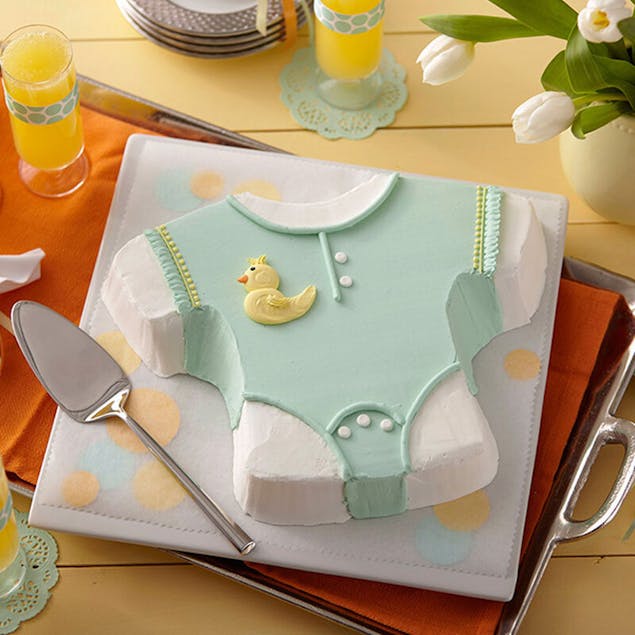 This cake is simply elephantastic! The gorgeous ombre can be adapted to any colour – go with shades of pink for a girl, blue for a boy or yellow for a gender-neutral idea.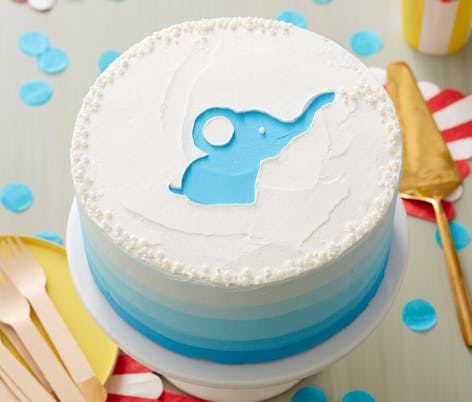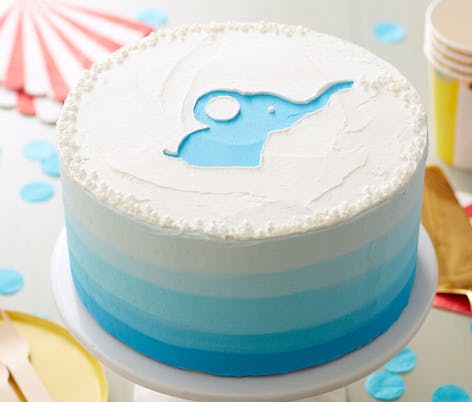 Expect all eyes on the cake when you cut into this beauty! When you slice this five-layer sponge, thousands of blue or pink sprinkles will flow out, revealing the gender of the baby – a totally magical moment! This cake is a perfect beginner bake for a baby shower as it only requires one load of cake mix, and the rough-and-ready decoration is super easy to recreate at home.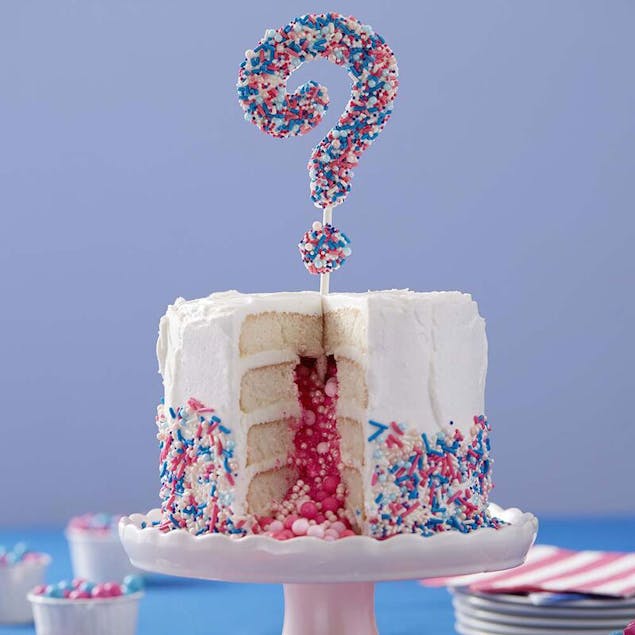 If you're looking for a more traditional baby shower cake, these adorable little cupcakes are the perfect option! These sweet fondant babies might look impressive, but they really couldn't be simpler to make with a bit of practice.