34 spring knitting patterns you'll love
Published on

8 February 2021
3

min read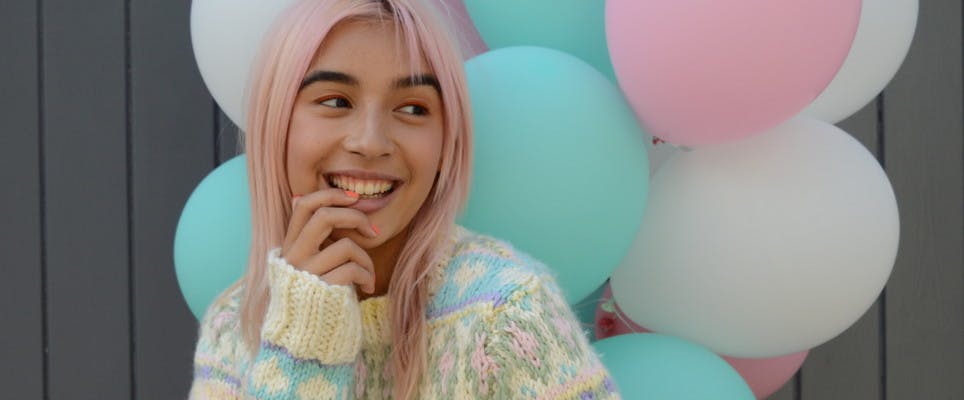 Ahh spring: longer days, cherry blossom trees, new born lambs, and warming rays of sunshine. It's impossible not to love spring. Warming up after the winter chill is a complete joy and so is our favourite pastime, knitting! We've round-up of gorgeous spring knitting patterns...
We love knitting in every type of weather, and with the fresh season comes an excuse for new spring knitting projects. Think, pretty pastel coloured knits, versatile shawls, and fun textural stitches. We've got you covered with a super selection of easy spring knitting projects, and wonderful yarn for all the spring knits you could possibly want to make.
Some people do spring cleaning, we encourage spring knitting! Although, come to think about it, perhaps it is time for a stash spring clean...
Spring jumper knitting patterns
Jumpers and cardigans are not just for winter and autumn! We are firm believers that a jumper, made of the right yarn, is the perfect garment to transition you between the seasons. Cover up as dusk settles on a Sunday spring walk, don a cosy knit as you gather friends around a bonfire, or forgo the coat as you step out of the house in your trusty knitted jumper, jeans and plimsolls combo.
If you're a knitting newbie, start by learning how to knit a jumper first.
Spring shawl knitting patterns
We love a shawl, especially when the weather is warming up and coats are no longer needed. The shawl is the essential cover up for a sunny day that still has a little winter chill in the air. Here are our favourite shawl knitting patterns that we're loving for this spring.
Easy spring knitting projects
Whether you're a master knitter or a beginner breaking in your needles, an easy spring knitting project to whip up is essential for spring. These easy spring knitting patterns are exactly what is missing from your life!
Before you get started, brush up on your skills with our step-by-step beginners guide to knitting – it even has a video tutorial to help you get started.
Children's spring knitting patterns
With the sun shining and the birds singing, it's the perfect time to get outdoors with your little ones. These children's spring knitting patterns will keep your kids feeling great and looking adorable.
Animal knitting patterns for spring
Maybe you're a cat fanatic from afar, or perhaps you have a dog that you worship as much as he worships you, whichever kind of animal lover you happen to be, we have all the animal knitting patterns that you could want this spring. Some are to warm your furry friends on those chilly spring morning walks, others are to cuddle at home in your no-pets-allowed flat.
Free knitting patterns for spring
Free knitting patterns - are there three words that are any sweeter? We love to share our favourite free knitting patterns because we know it'll encourage so much more knitting joy and that's what we're all about: spreading that yarn and knitting goodness wherever we can. So, if your wardrobe is in need of a spring makeover, then here are our favourite free knitting patterns to keep you in gorgeous knits this spring.
Spring yarns
The wonderful pink of cherry blossom, the fresh blue on a cloudless sky, a wild meadow full of pretty pastels. When you think of spring, happy colours come to mind. We know you've been using lots of deep forest greens and rich cherry reds throughout your winter knitting, so now it's time to bring more colour into your stash and your knits. Don't be shy, let's put a spring in your step with some fabulous spring yarns!