Building up a stash of leftover scraps and odd balls of yarn is inevitable when you're a keen knitter, but there's no reason to keep hiding it under the bed. Why not make something fun with our great stash busting projects?
The prospect of a new knitting project is always exciting, but before you cast on, have a quick clear out of your craft cupboards – you might be surprised by what you find!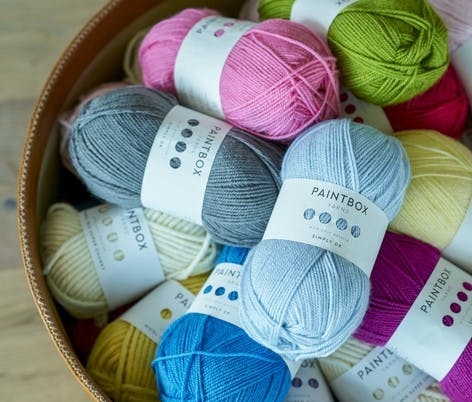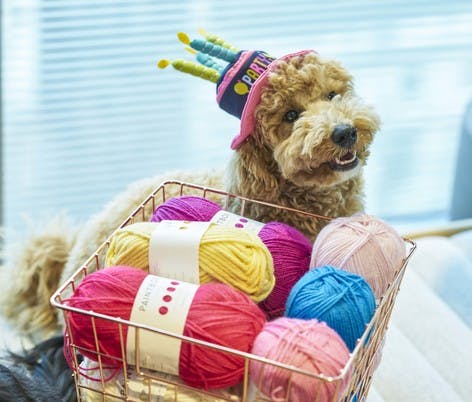 To be a super stash-buster, start by seeing what you've got lurking around in the darkest corners of your stash and lay it all out in front of you. Group your leftover yarn together by either colour or weight. Once you see certain colours together, you might be overwhelmed with ideas for the perfect palette.
Stash buster patterns often include the exact weight of yarn you'll need, so now you can match the yarn you've got with the perfect project.
Feeling fruity?
These funky little fruits by Amanda Berry only have a few colours in each, so they're perfect for using up any small lengths of yarn you have hiding in your stash. These small but perfectly formed fruits would look great lovingly arranged in a fruit bowl.
Knock up some socks
It might be a cliché – but you can never have too many pairs of socks! Always a welcome gift and a great addition to any winter wardrobe, a simple pair of socks are quick to knit and also make a great stash-busting pattern if you have lots of small amounts of yarn or a lot of one colour.
Knit beautiful mittens
We've got heaps of gorgeous stash-busting mitten knitting patterns, whether your leftovers are all in one colour, a couple of colours, or if you have lots of little lengths of yarn to use up. The stunning Snowfall Wristwarmers and Colourblock Mittens are perfect for using up any particular colours you have leftover, while the Bracken Mitts will make use of lots of small pieces of yarn from old projects.
Cute knits for little people
It might seem an obvious choice, but cute knits for babies and children are perfect for using up your stash because they're teeny tiny! We adore these booties and diaper cover patterns by Paintbox, and find the little bear beanies entirely irresistible.
Beautiful Blankets
Bundle together your leftover yarn stash and use it to create a beautiful blanket. Not only will it keep you warm and cosy or give your sofa a new lease of life, it'll serve as a constant reminder of your thrifty, stash-busting project!
Tiny trinkets
Last but most definitely not least on our list of stash-busting favourites – tiny trinkets! They might be useless, but they're incredibly cute, easy to knit and best of all – you can use up even the smallest amount of leftover yarn on them.
Now that you've cleared all that space in your stash it's the perfect time to take a look at that new yarn you've had your eye on! Shhh… we won't tell!