11 brilliant DIY baby shower decorations
Published on

12 April 2022
3

min read
If you're planning a baby shower for a marvellous mum-to-be, we've got all the inspiration for DIY baby shower decorations you need! From gorgeous garlands to beautiful paper blooms, there are baby shower decorations for boys, girls and surprises!
Oh baby! This has to be the easiest baby shower decoration you could make. That's What Che Said created this one using her Cricut machine, but you could easily recreate this look with a ruler, a pencil, some scissors and a steady hand! You can change up the lettering for a different message, and use different coloured card to go with your theme.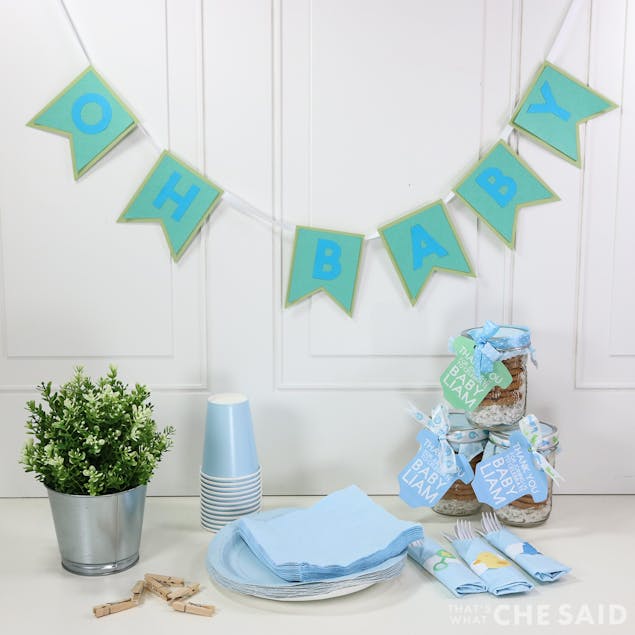 Bring the rainbow to your celebration with this super fun DIY baby shower decoration! Line up rows of colourful paper hearts on a foam board and use it as a photo backdrop at your baby shower to create memories that'll last a lifetime. You could also use shades of pink, blue or another colour!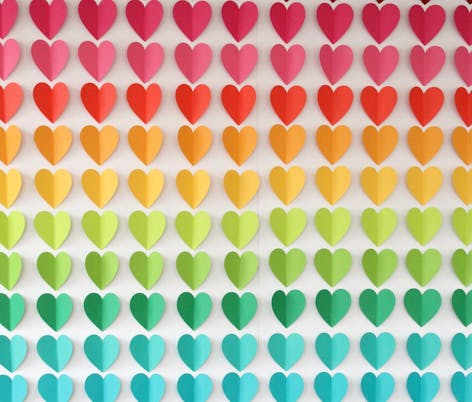 Expecting a summer baby? This is the DIY baby shower decoration for you! Grab a pack of lollipop sticks, some string and a few pool noodles and you can create this brilliantly bright garland in under 30 minutes! 
If you can't get your hands on any colourful pool noodles, don't panic! You could easily recreate this look by glueing lollipop sticks to rolled up tubes of coloured card. Pierce holes in the card and thread through the string to finish.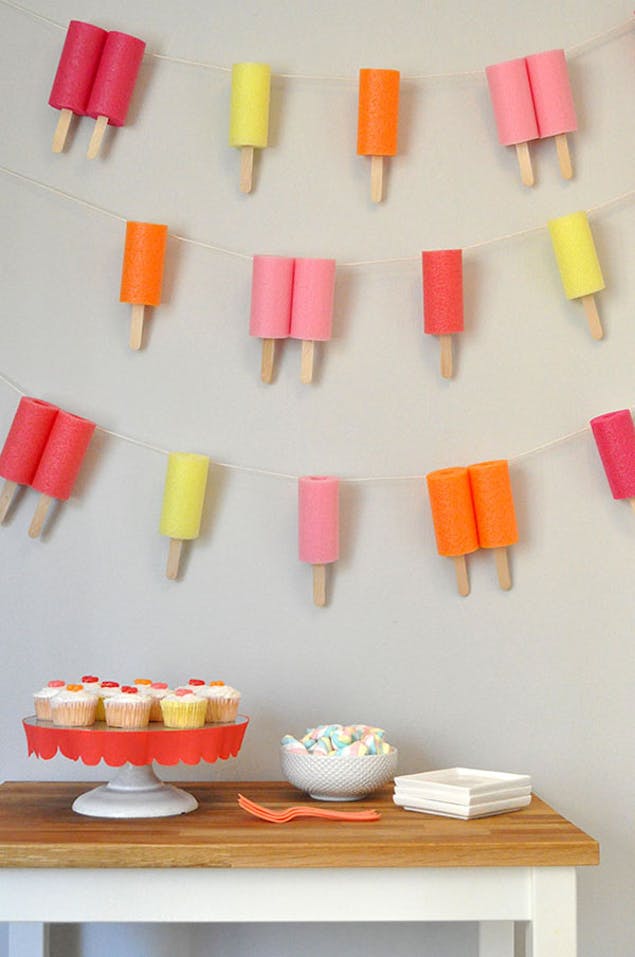 It might be traditional for babies to arrive by storks, but we think these hot air balloons would do an excellent job of bringing babies home! These super cute handmade paper decorations are perfect for a baby shower. String them up next to fluffy paper pom pom clouds to create a sweet scene at your party.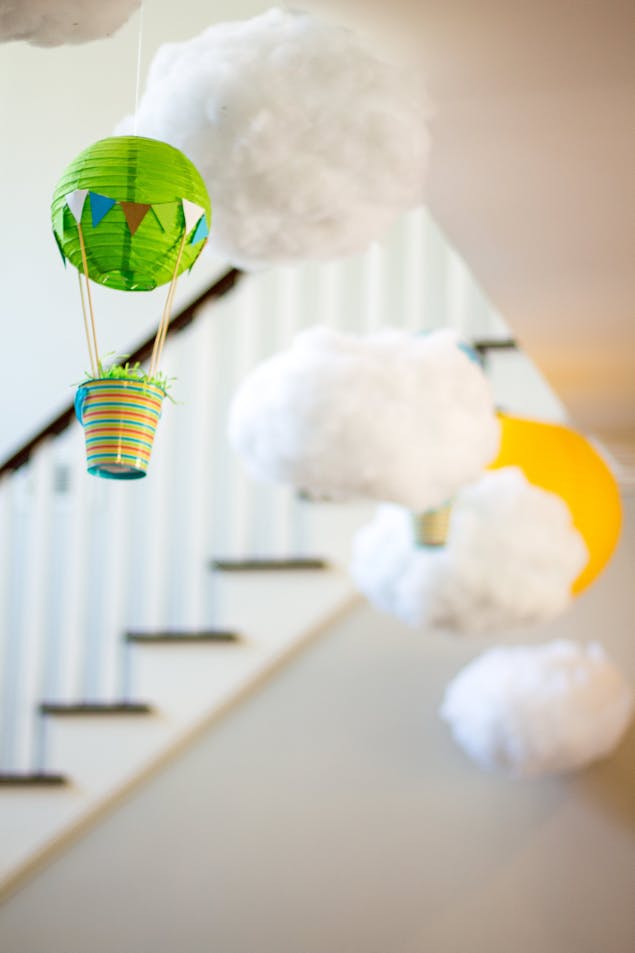 A party wouldn't be complete without fun hats, and these pom pom-topped delights make the ideal addition to any baby shower. Line them up for guests to grab on their way in. They'll make excellent props in photos too!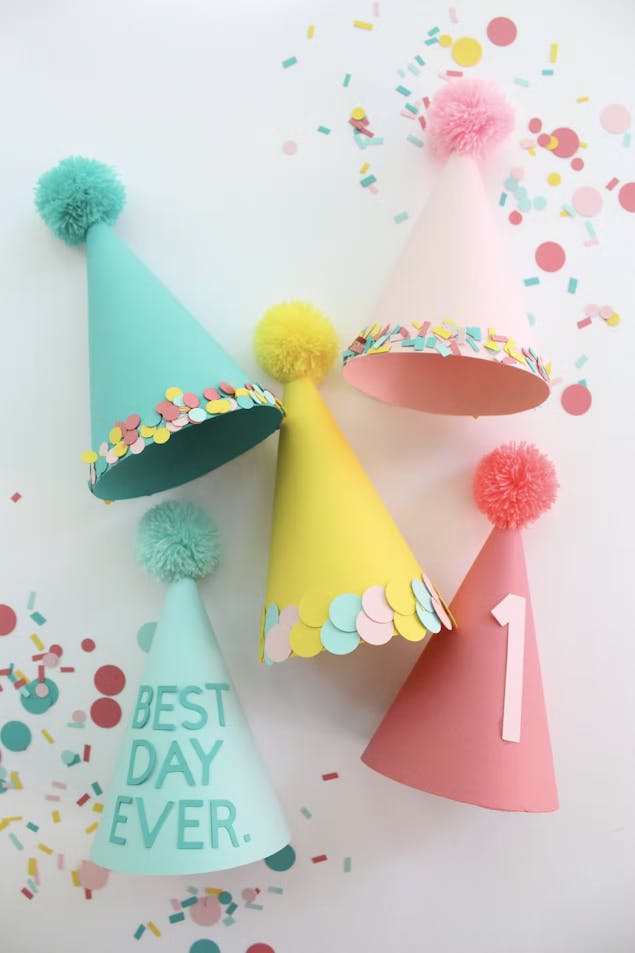 Cricut paper flowers
Giant paper flowers will transform any space into beautiful baby shower! Create these cool Cricut flowers using different shades of pink, blue or yellow card and group them together for a photo wall or striking centrepiece.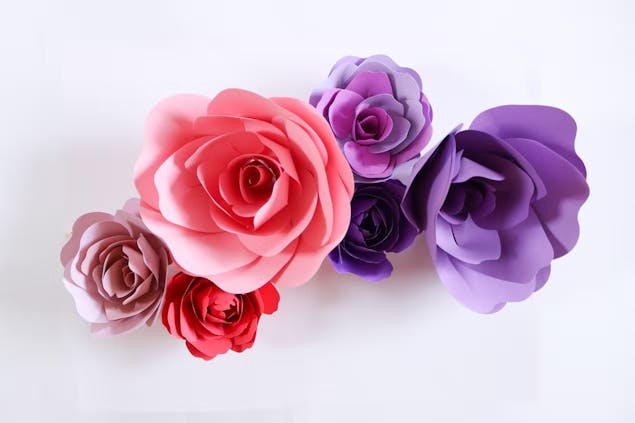 Brilliant bunting
Bunting makes every party that little bit brighter, and baby showers are no exception! Whether you're looking for baby shower decorations for a boy or a girl, or something a little more gender neutral, bunting is a great option! Adapt these patterns to suit your colour scheme.
Make the cake your centrepiece!
No party, celebration or baby shower is complete without a cake! Bake up a storm to create a cake that'll be the star of the show when it comes to decorating. Make your cake the focal point of your baby shower, tying in the colours with the theme of the party.
Toppers for baby shower cakes 
More makes to celebrate the new arrival