Eventually, even the longest project must end, and that means casting off (or binding off). Casting off is the finishing technique of removing the live stitches from your needle by looping them back over each other to create a secure edge at the end of your knitted piece of fabric. Whether you're completing that knitted jumper or scarf, casting off means your project won't unravel where the stitches have been secured in place. Cast off stitches can be used to finish your project or create shape or add features to your knitwear such as button holes.
There are plenty of wonderful ways to complete this step which vary in texture and elasticity but before we start let's recap on what you might have already learnt on your knitting odyssey.
Which other knitting techniques have you already mastered?
Casting off is the method of securing your finished knitted fabric, but if you're about to embark on your first project you may want to explore these preliminary techniques before you learn this final step! Once you're up to speed you can decide which cast off technique is best for you.
Knitting techniques to learn before you cast off
Once you've mastered the basic knitting skills and come to the end of your knitted fabric, you're ready cast off! Whether you're looking for a stretchy edge - perfect for fitted cuffs and collars, to firm or pretty cast offs to match the style of your project, there are several wonderful ways to complete your fabric. Choosing the right cast off can make or break a project. A too tight cast off can make a garment impossible to wear, while a too loose one can leave an edge looking floppy and messy.
Here are three of our favourite cast off methods to try:
1. Simple knit cast off
This is a great technique for beginners as it creates a nice firm edge. It's also wonderful if you need to cast off mid-project, to create a sudden change in shape to your project such as a collar or sleeve. This cast off creates another row of stocking stitch. For a basic purl cast off, simply purl when it says knit in our step-by-step instructions.
1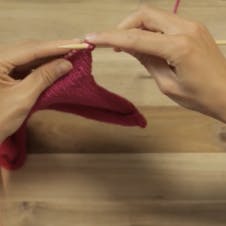 Knit two stitches. The first step is to knit the first two stitches in your row as you would normally do when knitting a row.
2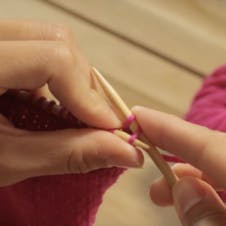 Insert left needle into first stitch. Take your left hand needle and insert into the first stitch (the lower of the two stitches).
3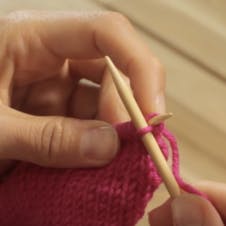 Create your first cast off stitch. Using your needle, hook the lower stitch over the upper stitch and pull off the left hand needle. You will now have one stitch on your right hand needle. You've now completed your first cast off stitch!
4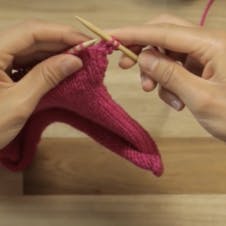 To continue casting off. Knit the next stitch as normal, so you have two stitches on your right hand needle.
5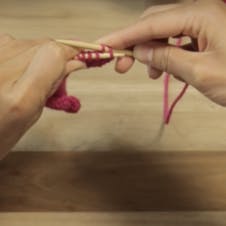 Insert your left needle into the lower stitch again. So the point of the left needle is facing the right hand needle.
6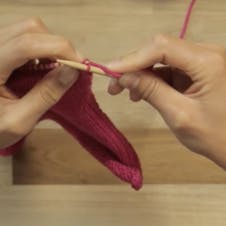 Repeat step 3. Loop over the top stitch and pull off the left hand needle, so you have one stitch on your right needle. Repeat this to the end of the row to complete your cast off!
2. How to do a picot cast off
If you are after a pretty textured edge to your knitwear why not try the picot cast off method!
This is great for intermediate and advanced knitters who want to show off their skills. The picot cast off adds a textured embellishment to your mittens, cardigans, jumpers, baby blankets.
3. How to create a tighter cast off

Also called the one-over-two bind off. This firm cast off is great for securing cables, pleats or any other tight pattern.
A variation of the first simple cast off we showed you except instead you knit a third stitch before you cast off (instead of just using two stitches). You then pass the first stitch over the next two stitches.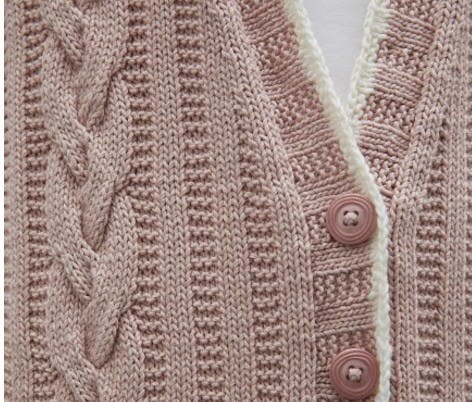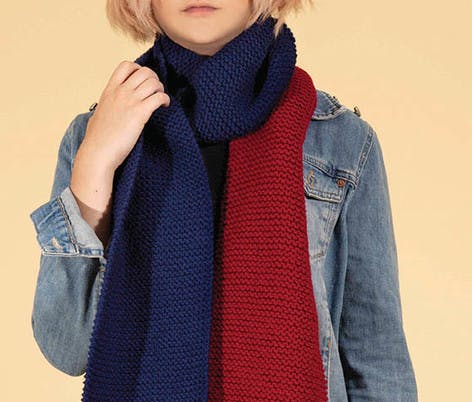 Free beginner knitting patterns