"Being a Jew is such a huge part of who I am" - In conversation with designer, Lindsey Stephens
Published on

May 12, 2021
4

min read
Create, overcome obstacles, laugh and repeat - these are the guiding principals the wonderful Lindsey from The Lindsey Life blog follows. Echoed here, Lindsey chats all about her passion for crafting, her must have stash supplies and how she honors and champions her Jewish heritage through design.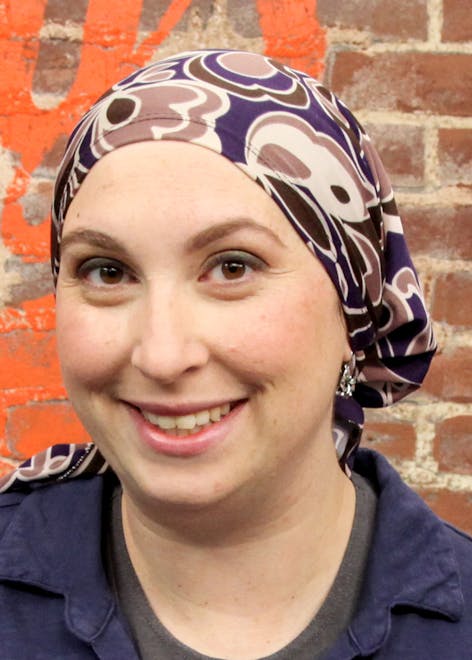 That's what makes handmade items so precious. Anything you make is an expression of you.
Tell us a bit about yourself! Where did your making journey begin? Who taught you to craft?
I grew up in Texas, a descendant of some of the numerous Jewish immigrants to the United States. From the beginning of my life, I was surrounded by crafty people, my aunt sells jewelry she makes and as a child, I would join her at the arts and craft shows where she would vend. She still has a jewelry piece I made when I was little, I wrapped clear tape around a stone to attach it to the wire since I was too little to use a soldering iron!
On the other side of the family, my grandmother took me with her to paint ceramics at the Jewish Community Center in Houston, Texas. At her house, I would help her string beads onto wire for necklaces she made. My step-mother introduced me to painting, more jewelry making techniques, and all sorts of crafts like making dolls from corn husks. With these people in my life, becoming a maker was inevitable.
Your three guiding principles are super inspiring! How did you settle on those three things? Why are they so important to you?
The biggest obstacle I've had to making, and that I've also seen in many of my students, is perfectionism. When we keep creating and making despite the challenges and the mistakes and the project "failures", we learn to be more accepting of ourselves. It's the gift of self-love, one dropped stitch at a time. I also cope with those dropped stitches with a good amount of self-deprecating humour! You have to be able to laugh at yourself and everything life throws at you.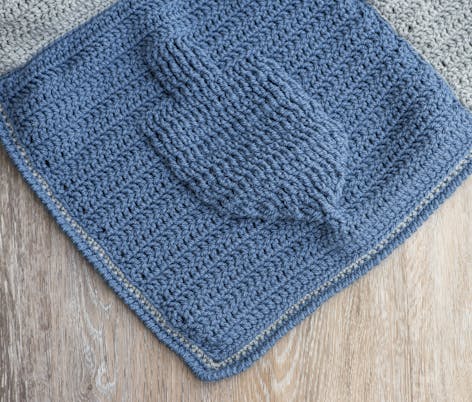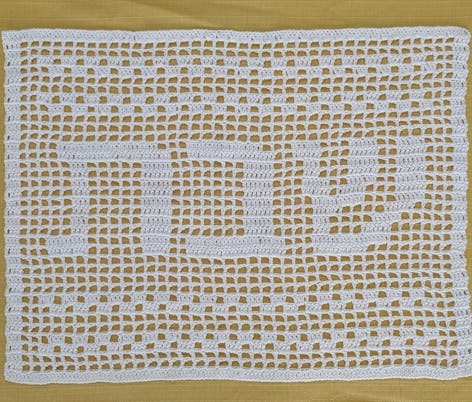 What are your favourite projects to make and design?

The projects I love designing the most are the ones that involve Jewish motifs and holidays. Being a Jew is such a huge part of who I am, it affects what I eat, how I dress, and how I spend my Saturdays. To be able to express that through crafting and making is amazing. It brings the two biggest parts of being me together. Sharing those designs is even more wonderful. When people share pictures of a yarmulke they made using my pattern, or a chanukkah blanket, it just makes my day.
I think it's important to create and make. It satisfies a part of the soul!
What are the craft supplies you can't live without?

Scissors and tape measures. I buy multi packs of them so I'm never without. Although, if I'm honest, all my craft supplies are precious to me. I can minimize and declutter pretty much any part of my house, but NEVER the craft supplies. My obsession with keeping craft supplies around has served me well. When the pandemic started I already had everything I needed to make face masks!
...becoming a maker was inevitable.
Who are the designers who inspire you?

It's so hard to choose! I mean I love Lily Chin's crochet designs, Melissa Leapman's colorwork knitting, and Mary Beth Temple's awesome cosplay creations.
What are you making right now?

I'm working on a Tunisian crochet shawl with a variety of stripes. It's not for work or publishing, just a personal project for me. Consequently, it's going very, very slowly...
What's your next craft project?

Embroidery! This past December the Crochet Guild of America (I serve on the board) put out a booklet for members of discounts from participating vendors. I treated myself to a couple of things (ok, a lot of things), one of which was an embroidery sampler kit. I really want to improve my embroidery skills, because the possibilities with that craft just seem endless.   
How do you express yourself through making?
How can I not? Everything I make winds up being an expression of "me" from the color choices, the stitch I use, and even the tiny little "mistakes" I made. That's what makes handmade items so precious. Anything you make is an expression of you.
Lindsey loves these patterns on LoveCrafts!