Teddy bear patterns: Our top 10
Published on

March 9, 2022
By

Jenni
3

min read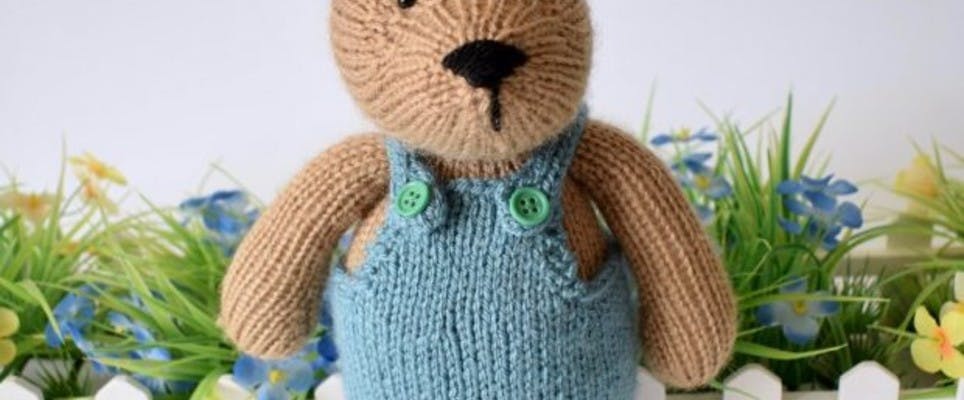 Teddy bear lovers rejoice! In honor of our snuggly cuddly companions, we have compiled a list of great teddy bear patterns (and accessories) that little ones and even adult teddy lovers will treasure for years to come!
1. Teddy bear baby booties by Sleake Knits
These sweet little booties are for your very own little teddy bear. What a sweet gift for a toddler, to pop on his or her teddy, or a perfect stocking present for Christmas!
2. Bartholomew bear by browneyedbabs
It's such fun to use textured yarns for toys, and this Stylecraft Eskimo DK makes a fabulous shaggy coat. Any fun fur yarn will do the job, to make such a snuggly bear friend for a little one in need of a cuddle!
3. Squashed bear bookmark by Amalla Samios
A wonderful way to encourage your children to read. A super easy project that can be crafted by knitting newbies using aran or worsted yarn. Or for seasoned knitters, you can use your stash for this little bear, with a small amount of stuffing for the head!
4. Julie Williams: Girl and boy bears!
Julie Williams' patterns are an inspiration for anyone who loves knitting toys! Her animals (elephants, rabbits, foxes, cats, mice, lambs, goats) are adorable and their clothes are such a joy to knit. Each pattern is full of detailed information, step-by-step photos and charts, and you'll be longing to knit more than one!
5. Bear by Knitables (Knit a Teddy)
We love classic teddy bears, and Knitables' classic teddy can be teamed up with patterns for super hero, Halloween, dresses, fairy and ballerina outfits – there are so many to choose from in the range!
6. Teddy bear by Amanda Berry
Amanda Berry's darling teddy bear has two outfits to choose from, and is knitted flat on straight needles and seamed. There are step by step instructions in Amanda's pattern, lots of photos, hints and tips and special help for short rows.
7. Theodore teddy bear by Rachel Borello Caroll
An absolute must-knit! Theodore teddy is knitted in super chunky weight yarn, so he knits up very fast indeed! He stands 11″ tall and as you can see, he's perfect cuddling size.
8. Paddington bear hat by Melissa Schaschwary
A chunky knit teddy bear hat that can easily be converted into a frog/lion/polar bear/panda – whatever you like! Knitted in chunky weight yarn means you can have one finished in the morning and start another one in the afternoon.
9. All bear one pyjama case by Knitting by Post
Keep your PJs safe inside this adorable pyjama case from Knitting by Post! It knits up in a chunky weight yarn using a 4.5mm needle to keep the fabric nice and dense, and your little ones will have a new friend to cuddle as they drift off to sleep!
10. Amigurumi pets by Fiona Goble
Sometimes only a teeny tiny teddy will do! Pop this little chap in a cardigan pocket or tuck into the side of a pushchair – he will come with you wherever you go! (We love the little cat and rabbit friends included in this pattern too!)
Teddy bear needle huggers
How adorable are these Teddy Bear Needle Huggers? These lovely little bears act as point protectors to keep your stitches from falling off, keeping up to 5 needles tidily together too!
Teddy bear buttons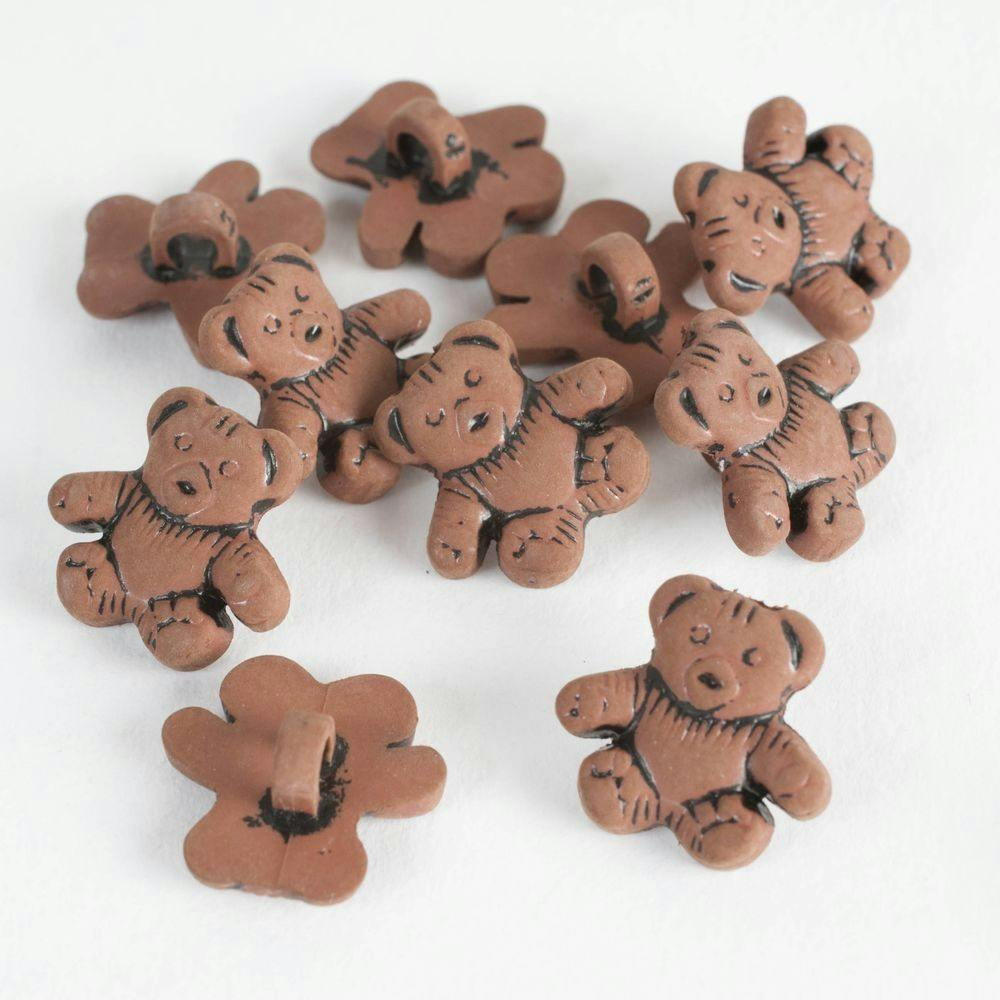 Add these sweet little teddy bears to your little ones' knits to keep them feeling cuddled all day long!