How to make trick or treat toffee apple cake pops for Halloween!
Published on

26 September 2022
1

min read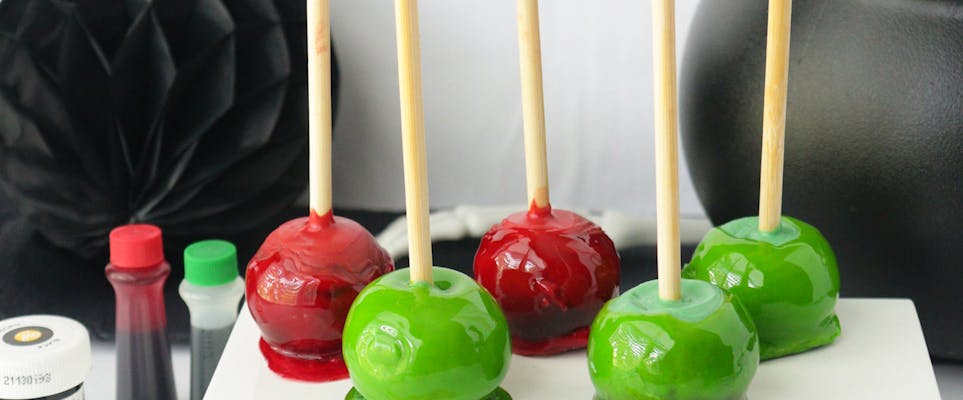 Halloween is approaching and where there are treats, there are tricks! Learn how to create toffee apples that look totally tasty on the outside, but have an element of surprise on the inside... For each batch, there's a hidden 'rotten' apple! Bring on the festive Halloween fun with this basic cake pop tutorial by Bree Bakes. Before you get stuck in, you'll need to learn how to make cake pops.
Materials
Cake batter (dye one cup of the batter black with food colouring to make the 'rotten' apples!)

in red, yellow, green and blue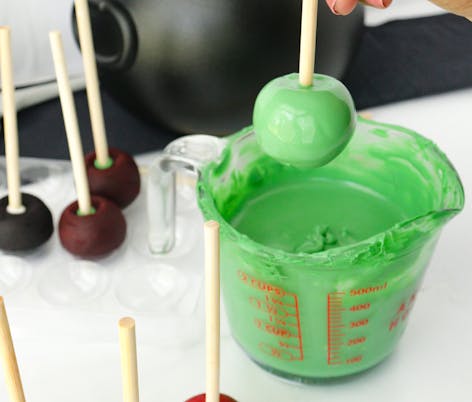 How to make the toffee apple coating
Before you get started, you'll need to make the shiny, crunchy outer coating for the toffee apples, you'll need:
1 cup of sugar
½ cup water
1tbsp lemon juice, or ½tsp cream of tartar
Red and green food colouring
All you need to do is add the ingredients to a medium saucepan on a medium/high heat. Allow the sugar to boil gently for 12 minutes, before removing for the heat and using immediately.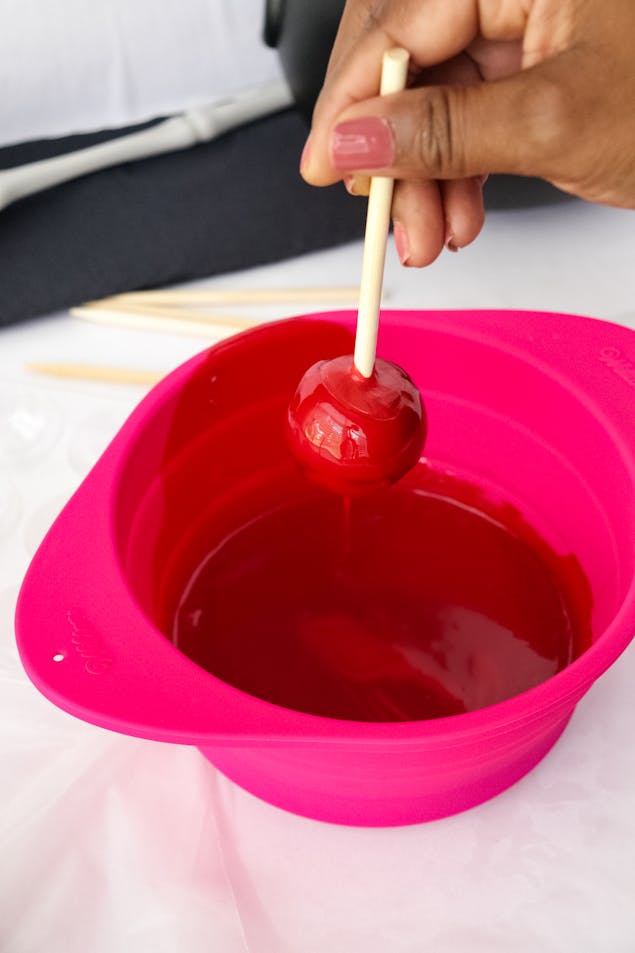 How to make toffee apple cake pops 
Pro Tip
Reserve some of the cake batter to add black colouring to make a few cupcakes to make the 'rotten' apples.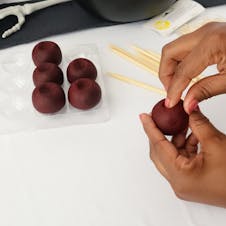 Roll your cake pop dough into a regular ball and gently press and indent the top to resemble a typical apple shape (I did not go through the basic steps of making cake pops since there is a tutorial on the site already).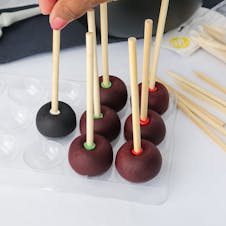 Dip the tips of your cake pop sticks into chocolate and insert them into the cake pops and allow them to set.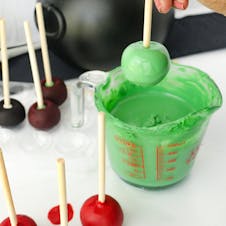 Begin dipping your cake pops into red and green chocolate to create the base apple colours. Refrigerate while creating your candy apple coating (see below).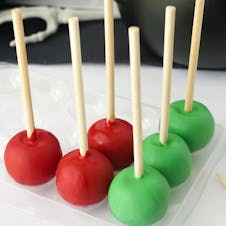 Remove your cake pops from the fridge and cool your coating for a few minutes.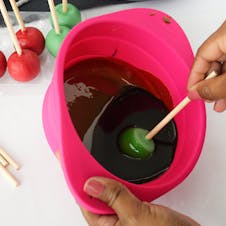 Begin quickly dipping your cake pops into the coating. Stir between dipping to mix in chocolate that falls off.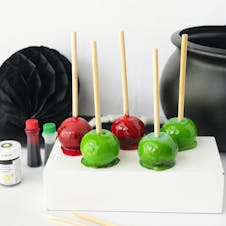 Allow the cake pops to set for an hour or until the coating is not as sticky to the touch.
Discover more delicious cake pop inspiration