Summer CAL: Welcome!
Published on

30 July 2019
By

Merion
3

min read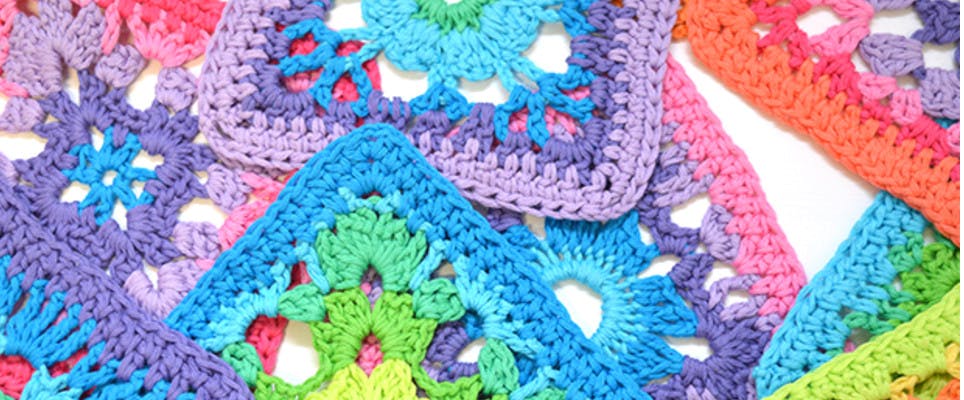 We first did this CAL in the summer of 2015, and it was so popular we thought we'd bring it back, this time using our fave Paintbox Yarns! Join Amanda Perkins in our introduction to the project and find everything you need to get started.
Many of you will know Amanda from her fabulous work as an indie dyer and talented designer, and we often feature her designs here on the blog. You all adored her exclusive, stunning CAL in the summer of 2015 - so we wanted to bring it back and remake it in the fantastic, vibrant Paintbox Yarns Cotton DK!
Our fabulous CAL is all about colour. Amanda has designed a glorious collection of 12 stunning motifs that you can use to make a blanket, cushion or incorporate into a design of your own. There are three different blanket layouts to choose from, and each week we will reveal two new motifs, with charts and written patterns so that you can create your own fabulous masterpiece!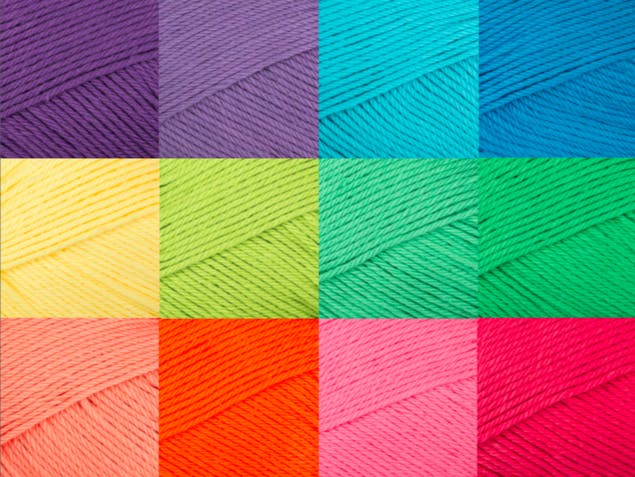 The shades of Paintbox Yarns Cotton DK used for this project are:
- Pansy Purple
- Dusty Lilac
- Kingfisher Blue
- Marine Blue
- Spearmint Green
- Grass Green
- Lime Green
- Daffodil Yellow
- Bright Peach
- Blood Orange
- Lipstick Pink
- Bubblegum Pink
Layout 1
There are 3 sizes you can make in this layout:
Small – (36×36″ square) You will need 2 balls of each shade.
Medium - (54×54″ square) You will need 4 balls of each shade.
Large - (66×66″ square) You will need 4 balls of each shade.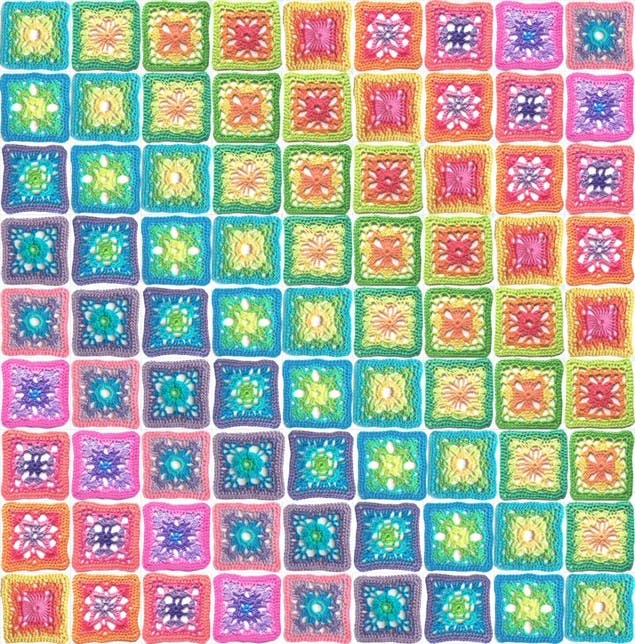 Layout 2
To make layout 2 (48x48" square) you will need 2 balls of each shade.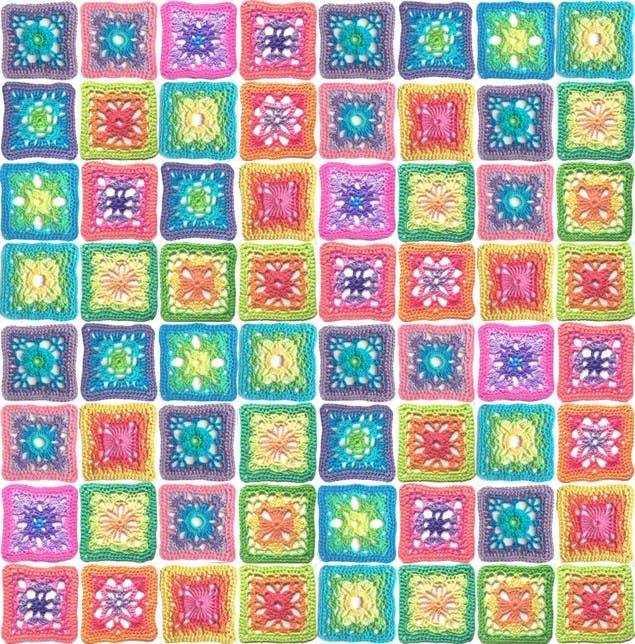 Layout 3
To make layout 3 (48x54" rectangle) you will need 2 balls of each shade.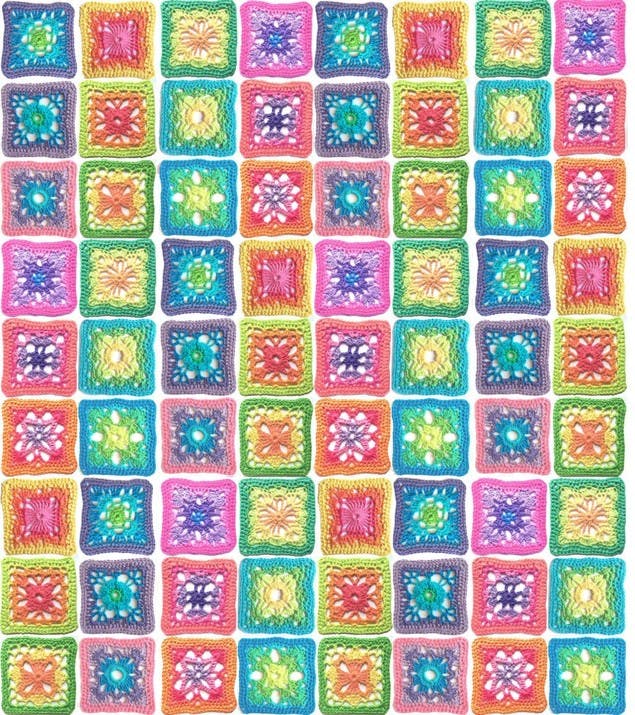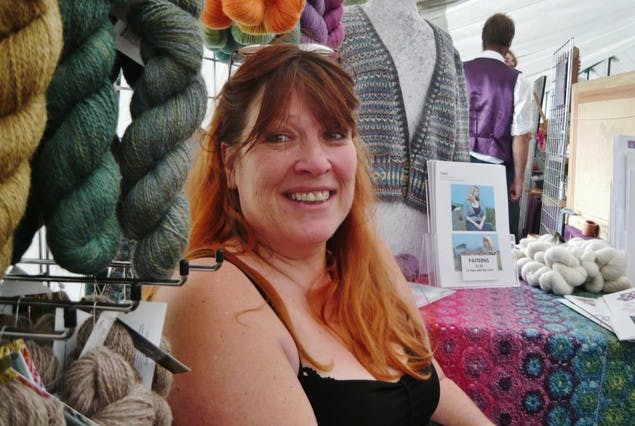 Colors are usually dictated by yarns, I only use natural fibers, and when I find a yarn I like, I like to buy all the shades so I have the whole color wheel to work with." - Amanda Perkins
She explains "I prefer softer tonal shades, I was an indie dyer for 12 to 13 years and exclusively used natural plant dyes, so my palette has nearly always been based around natural colour."
After studying at art college, she specialized in textiles, and has never looked back, following in the footsteps of her mother (who worked for Singer), her grandfather, who was an upholsterer and his mother and grandmother were both professional seamstresses –  textiles are in the blood! Her children grew up surrounded by yarn, fabric and sewing machines! Take a look at Amanda's fabulous blog!