Welcome to the world of Stylecraft, home of some of the most popular yarns the world! Singing with colour, the Stylecraft collection is jam-packed with yarns and patterns for all the family, from super soft baby knits to high fashion crochet!
The Fruit Garden CAL is coming!
Anyone who has ever worked on a crochet along from Jane Crowfoot knows just how exciting a new design can be! Get ready for the NEW CAL, The Fruit Garden, that launches on 28th April.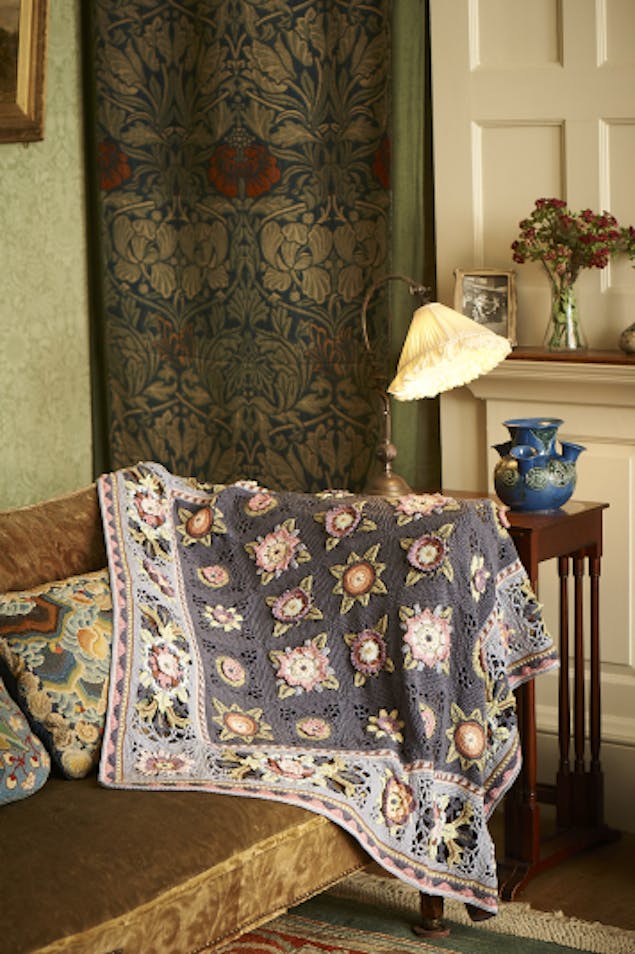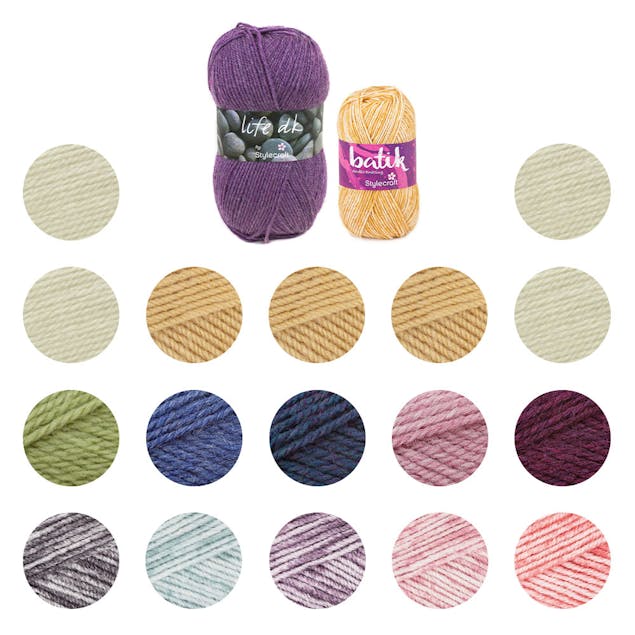 For the Stylecraft Life DK and Batik DK colourway, you will need: Life DK - 4 x Parchment, 3 x Caramel, 1 x Cranberry, 1 x Fern, 1 x Blue Haze, 1 x Denim, 1 x Rose, and for Batik DK - 1 x Mint, 1 x Heather, 1 x Graphite, 1 x Coral.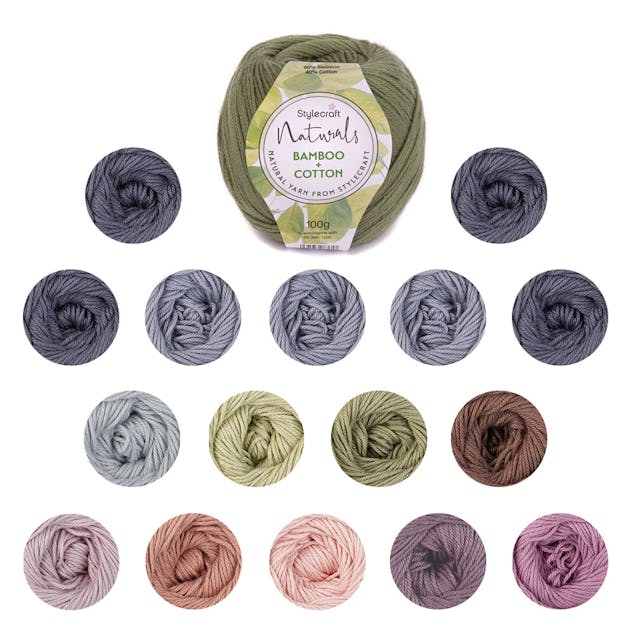 For the Naturals colourway, you will need: 4 x Night, 3 x Dusk, 1 x Seafoam, 1 of Peach, 1 x Pumice, 1 x Celery, 1 x Thyme, 1 x Canyon, 1 x Raisin, 1 x Umber, 1 x Rose.
Stylecraft yarns are super popular - there, we've said it! It's the fabulous choice of colour, the price point and the sheer softness, Stylecraft yarns are favourites with makers all over the world. If you're a crocheter you may already adore Stylecraft Special DK for its gorgeous rainbow of shades, and if you knit, you are bound to be tickled pink by the easycare qualities and softness that these affordable yarns bring. A family business for over 30 years, Stylecraft still makes great quality yarn in West Yorkshire, using the latest technology alongside the rich, textile heritage and know-how of the area.
Favourite Stylecraft Yarns
High fashion, friendly classics
We love the mix of trends in Stylecraft patterns. You'll find sweet baby sets and cabled aran jumpers, and high fashion yarns knitted into modern shapes too. Many fabulous independent designers love Stylecraft yarns, and the brand's 'Blogstars' include fantastic designers Emma Varnam and Jane Crowfoot. Find out more about the Blogstars...
Stylecraft Special DK = crochet paradise!
It's no great surprise that crocheters love Stylecraft Special DK. The vibrant 83 shades of washing machine friendly, colour safe, super soft, (deep breath), non splitting, DK weight, long-lasting acrylic just call out to be hooked into homewares, and blanket after blanket has been designed with this fabulous yarn in mind.