Introducing Sirdar, yarnmakers and pattern designers for the whole family, from tiny babies to fashionistas, cool kids to even cooler grannies - gorgeous garments to wear in cities, in the countryside or curled up on your sofa! British design and a passion for craft runs through this great brand in a yarn family that includes Sirdar Sublime, Sirdar Snuggly, Sirdar, Hayfield and Hayfield Bonus.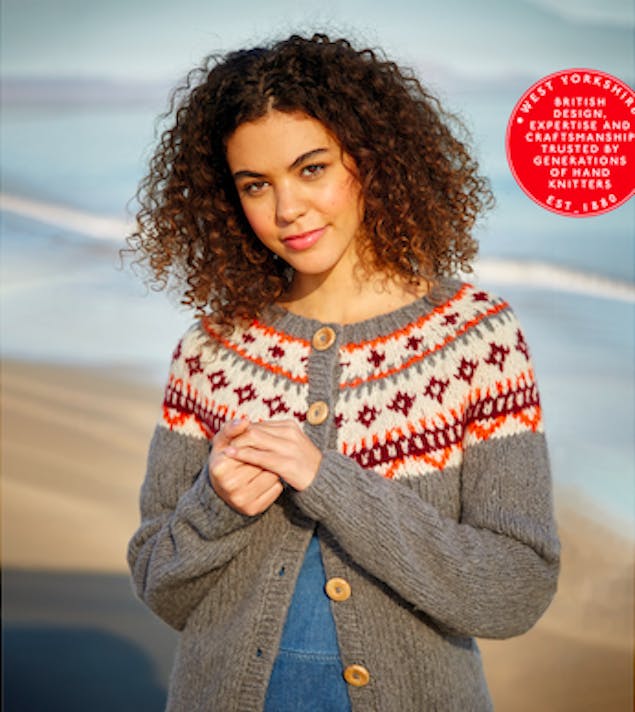 Sirdar Snuggly
Super soft, and easy care, the Snuggly family includes yarns for every occasion! Most famous for baby yarns, and wonderful baby patterns, Snuggly yarns are perfect for kidswear and all the family - these hardwearing yarns are both beautiful and affordable! There are classic acrylic & nylon blends in 4ply, DK and aran weights, cool cotton, bamboo and cosy merino wool - and a whole range of prints and textured yarns to explore!
Sirdar Sublime
Step into the Sublime yarns and find a world of luxurious natural fibres and sophisticated design. Cashmere, merino and silk feature in this beautiful range, with a stunning range of patterns for babies and gorgeous womenswear, too.
Beautiful babies
Let's talk about babies! There are the most gorgeous patterns for babies all across the Sirdar range, in a whole range of fibres and styles. From classic arans, cables and hats to the sweetest little colourwork knits, the Sirdar design team understand about the challenges of shaping for babies: making necklines that fit over little heads without catching on ears, and avoiding bulk and fastenings for lying down or sitting up! The baby yarns in the whole Sirdar range include a gorgeous collection of super soft yarns, famous for their robust, easycare qualities.
Hayfield & Hayfield Bonus
Great quality yarn at really affordable prices, the Hayfield range has some yarn and classic patterns that we love! Aran sweaters and cardigans for the whole family, and some darling babywear. Don't miss the gorgeous homeware patterns, there are some snuggly blankets and chic cushions to make!