Quilting cotton fabric is a fantastic choice for beginner sewers, available in oodles of beautiful colours and prints. This medium weight cotton fabric boasts a robust texture that's not only fantastic for quilting but also stylish sewing garments that pack plenty of punch. We've rounded up our 6 top sewing patterns you can make with quilting cotton!
Quilting cotton fabrics we love!
What is quilting cotton?
Quilting cotton is a plain weave fabric that's made from 100% cotton. Usually, quilting cotton comes in approx 44 inches wide, so depending on your project, you may need some extra fabric. Originally created to make quilts, bags and other accessories, its thickness and full body texture is also wonderful for some clothing projects.
Why is quilting cotton great for beginners?
Thanks to its sturdy (slightly stiff) texture, quilting cotton doesn't slide around too much, which is perfect for those new to sewing. It's better suited to crisp and simple projects, as it holds its shape beautifully.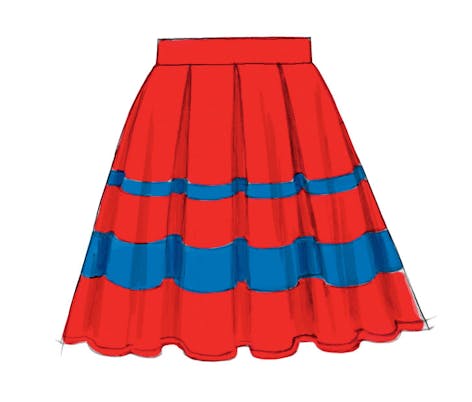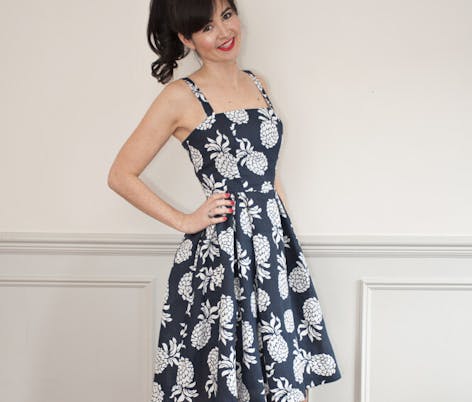 What can I use quilting cotton for?
Not only is quilted fabric wonderful for homeware and snazzy accessories, quilting cotton is a top choice for more structured apparel. If your looking for stylish A-line skirts or structured more full body silhouettes - quilting cotton might be the best fit for your project!
If you're on the search for soft light fabric which drapes with more fluidity, then apparel cotton or a softer fabric might be better suited. Quilting cotton is not stretchy and has very little give, which makes it less yielding for long sleeves. Don't forget to check the recommended fabric on your pattern for best results!
6 projects to make with quilted cotton
Here are some accessories you can make too!
Explore Printed and Colourful Quilted Cotton Fabric
Beginner sewing tutorials to get started