Where do you stash your stash? Is it tucked in cupboards, stuffed into old totes and squirreled away in baskets? Keep your projects safe and stylish in a LoveCrafts project bag!
How many WIPs have you got? Come on now, tell the truth... three? four? more? They can get lost in your stash and get muddled - or worse, tangled! And where do you keep all your notions when you're on the go? We love the new LoveCrafts project bags, they are just the right size for single projects, or somewhere to keep your stitchmarkers, scissors and other stitching tools when you're out and about. The design is gorgeous as it is - or fab fun to customise with your own personal touch!
Your new must-have! The LoveCrafts project bag...
Customise your project bag with pins, embroidery, tassels and pom poms galore! Check out how some of our makers have been adding their personal style and creative flair to their project bags.
Teresa aka Shirley Rainbow's embroidered masterpiece is giving us major project bag envy!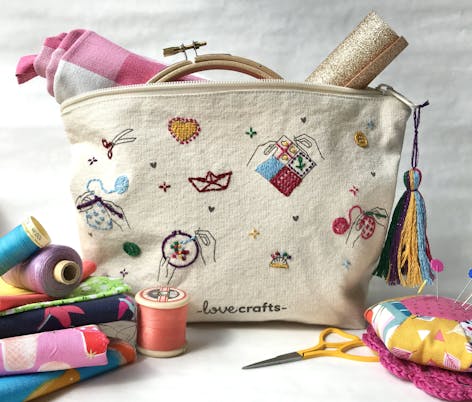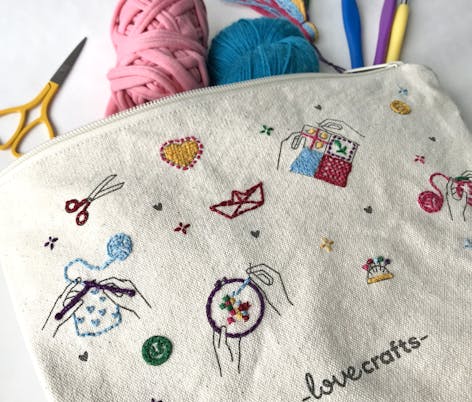 Shah from YarnBae has added amazing neon tassels to her project bag as a super simple way to jazz up your project bag, and if you're not a confident stitcher then covering your project bag in pins is the perfect way to personalise it without committing to stitches!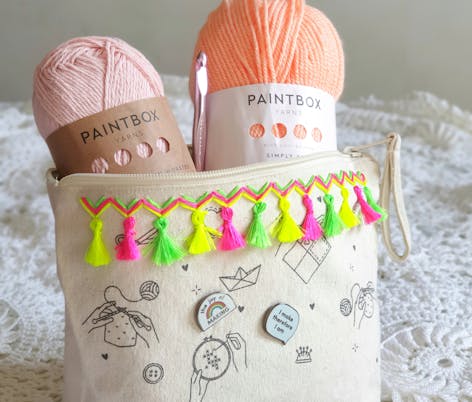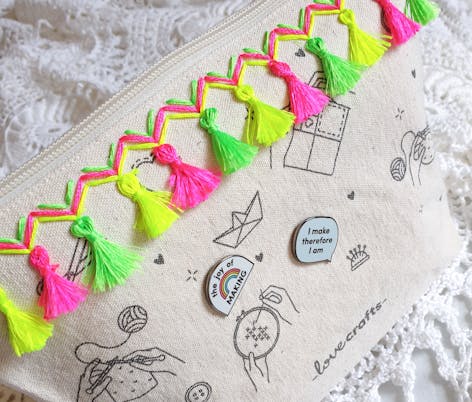 Even more fun - pin your project bag!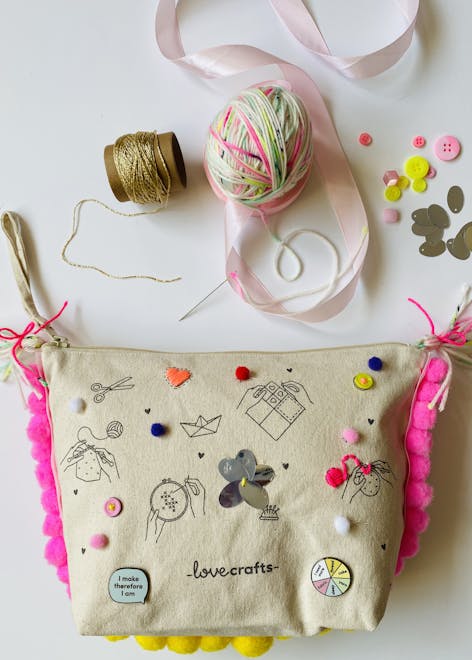 Sam's project bag is pom pom paradise! In true Little Bud Creations style, the bright fun colours and little details (those sequins!) show off Sam's sunny personality and style, while keeping her stash safe!
What will you do with yours?
We'd love to see your customised project bags! Share your pictures with us on Facebook or Instagram and we might feature you on our channels or on this page!