Introducing the MillaMia Curiouser collection
Published on

10 November 2020
2

min read
The brand new MillaMia collection has landed, and Alice in Wonderland fans are in for a treat! The Curiouser collection for children captures the magic and madness of Alice's adventures in colourful and contemporary knitwear that'll be treasured forever.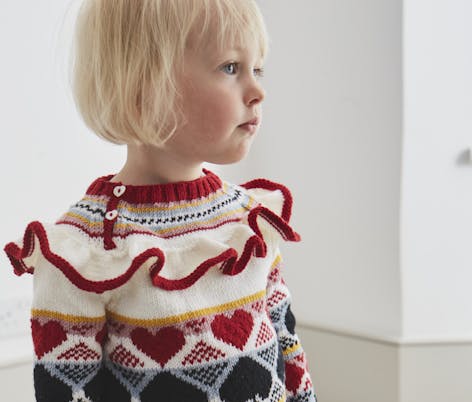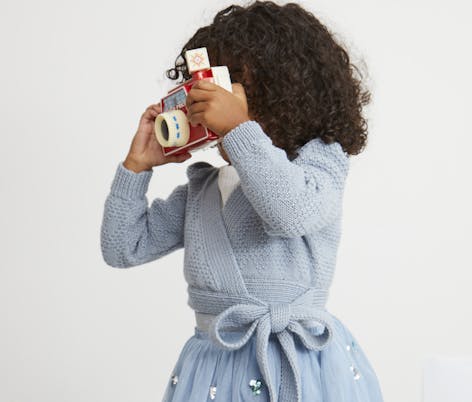 When Helena Rosen, co-founder and creative director of MillaMia, heard about the Alice: Curiouser and Curiouser exhibition at the V&A Museum in London, she immediately felt inspired to create this brilliantly bright and cheerful collection.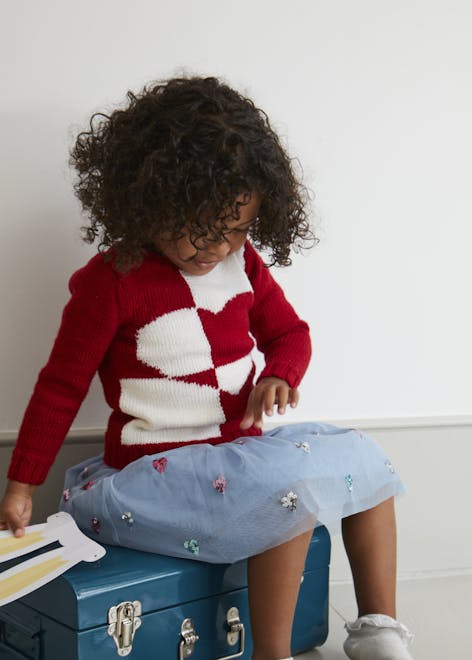 When I think of Alice in Wonderland, my mind conjures up images of the iconic blue dress and white pinafore, bright red and black playing card motifs and tea parties and croquet on the lawn - Helena Rosen
Helena's bold ideas and inspiration comes to life in the bold blues, reds and pinks that combine to create this kids collection. Expect rich fair isle patterns inspired by playing cards, a subtle diamond moss stitch cardigan and a beautiful blue and red coat with built-in heritage scarf closure. 
While the whole collection is totally magical, we can't resist the beautifully intricate Alice Frill Jumper in its stunning array of red, yellow and blue. The fabulous frilled collar and intricate edging makes this a real showstopper, and a knit that is guaranteed to be handed down through the generations.
The magical MillaMia Curiouser patterns
All of the patterns are made using MillaMia Naturally Soft Merino yarn, a beautiful quality pure wool yarn available in a rainbow of delightful colours. If you can't resist making a few pieces from the Curiouser collection, then grab a 10 ball value pack to make extra savings.