Say hello to your new best friend! Whether you're on the hunt for the perfect colour, creating a craft wishlist, or seeking oodles of pattern inspiration - you'll find everything you need for your next project on the free LoveCrafts app. Yippee!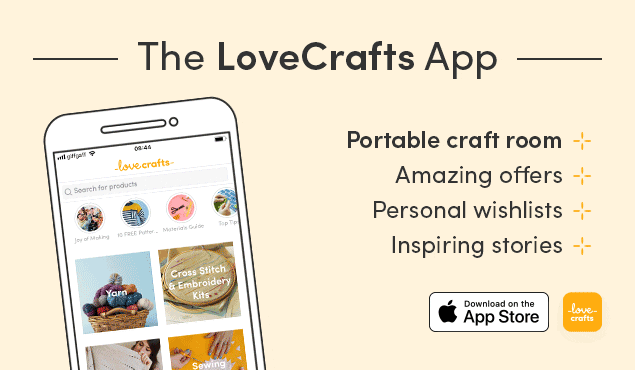 Shop and save what you love
On the LoveCrafts iOS app you can shop all the supplies you need for your next project. Yarn, thread, knitting needles, accessories, crochet hooks, craft books and kits galore! You name it, you'll find it.
We ship worldwide and with our Smiles customer service team, we'll be on hand to make sure your journey is smooth and smiley every make of the way. Plus, you can create a wishlist to save the things you love in one place, or purchase all of the making goodies your heart desires on the spot.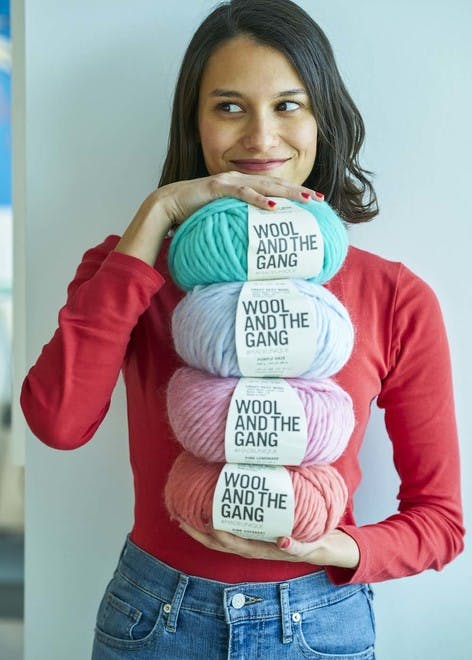 Be a thrifty maker with access to exclusive deals and irresistible promotions!
Ready to seriously save? With the LoveCrafts app, you'll get exclusive access to promotions and oh-so handy sale alerts that will let you know when all of your favourite brands are on sale. Build up your stash, knitting needle collection, and pattern library at a fraction of the price. Woohoo!
Browse 1000s of patterns at home or on the go!
Our handy app also has 1000s of craft patterns (including lots of seriously tempting free designs) to download. We work with the best designers from across the globe to bring you knitting, crochet, and sewing patterns to suit your style and budget. Want to make the perfect knitted jumper? Searching for some cosy crocheted homeware designs? Making for that special occasion? With our app, you can discover the perfect pattern in our treasure trove of projects!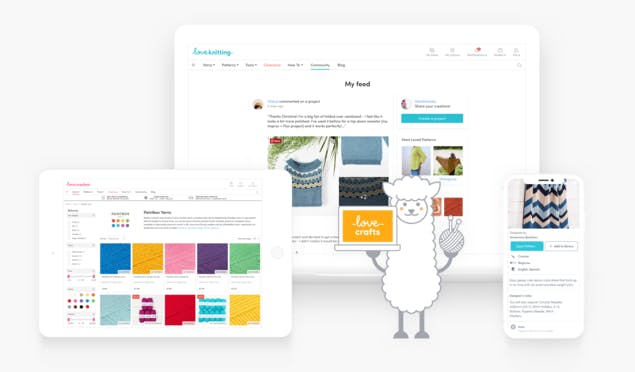 Ready to shop, dream and make?
Download the Free LoveCrafts App
Apps galore
Crochet and knitting fans rejoice! We have craft-specific apps to help you make with ease. Download our LoveCrochet and LoveKnitting apps today!