Introducing Moodles: the colour changing sprinkles that adapt to your mood 
Published on

1 April 2022
By

Sarah Jones
3

min read
The 90s called, they want their mood rings back!
With new, scientific evidence linking thermal reactions to emotions, we have expertly produced the very first edible colour changing product, based on actual science! Introducing: Moodles! A fabulous and fun way to decorate your cakes...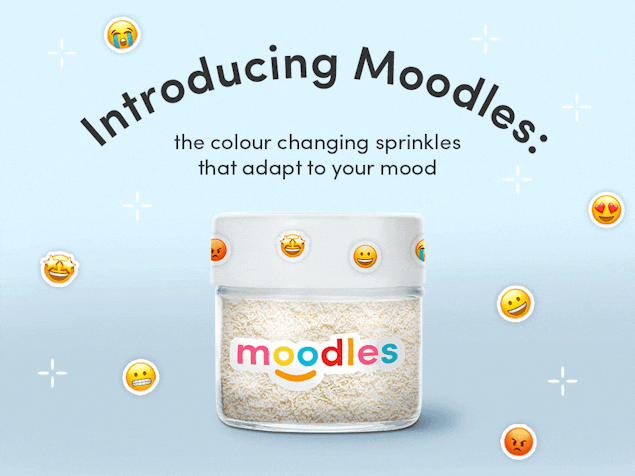 At last, you don't need to buy sprinkles in every colour under the sun! It's like magic! All you have to do is feeeeel the colour you want to sprinkle, and the temperature of your hands will do the rest. Sprinkle when you're full of  joy and happiness and our Moodles change to Primrose Yellow and Popsicle Pink; create Lavender Blue and Purple Thunder by summoning up a sad thought. Feeling scary? Turn your Moodles Halloween Orange when you're just too scared to get that cake out of the oven! 
SCR Technology (Skin Conductance Response) is the latest breakthrough for cake decorating products. Coming soon: Moodles Roll Out Fondant Cake Cover!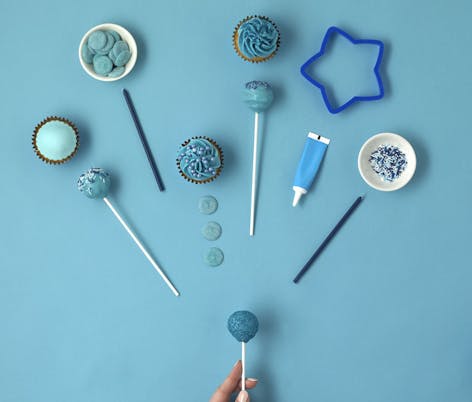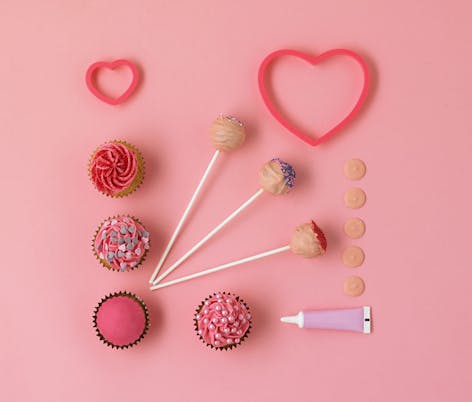 The science behind Moodles
The science of mood has always been tricky to unpick. It was only when Professor B. Aker of E.C.M University teamed up with LoveCrafts' in-house Product Developer Cara Melize, did they discover how temperature can truly indicate your mood and how these findings can be used in the development of innovative, edible and colour changing products, like sprinkles. 
Skin Conductance Response (SCR) technology has been proven to link thermal intensities to your mood, through measuring the thermal conduction of the glands on your palms. To test their theory that your SCR is linked to emotion, they measured hundreds and thousands of participants' responses to different stimuli that evoked an array of emotions, from the heart-breaking moments of Marley & Me, to the uplifting scenes of Toy Story 2. With this data, they were able to isolate the specific peaks in participants' thermal responses when different emotions were evoked. 
With these peaks discovered, they then used a top secret, patented recipe for food colourings, of which the colour changes at specific peaks in your heat response. They matched these colours to the different moods, and voilà! Moodles was born! 
Sprinkles are at the heart of every occasion, something that evokes emotions like no other! We wanted to make something that would make these emotional occasions even more memorable" - Product Developer, Cara Melize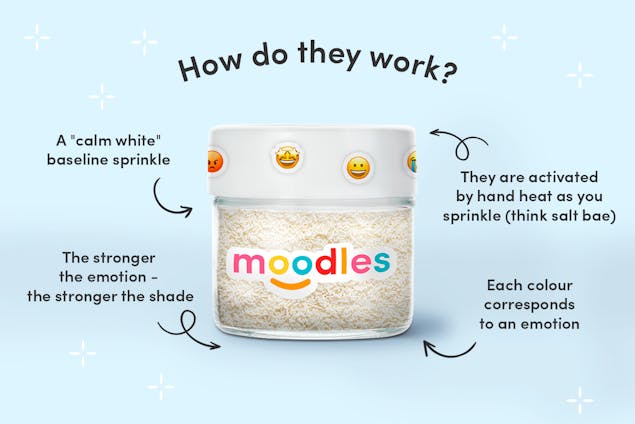 We've already shared the news of the launch and sent samples to some of our baking buddies: 
"I was feeling a bit blue myself and, would you, look at that? Now my cake is looking blue too!" - Anonymous product tester
"At my best friend's wedding, you could just feel the love in the room and soon, the cake was feeling it too! It turned pink, just like that!"  - The LoveCrafts Show podcast host and craft guru, Merion Willis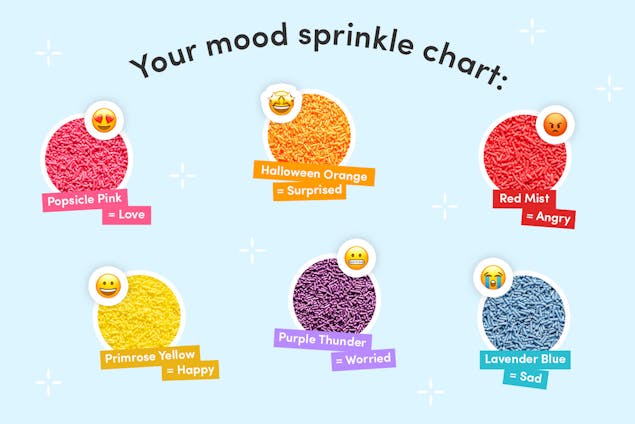 Now, we want you! 
We're looking for 100 of our community to be part of the testing of Moodles. We'll send you a package of your very own Moodles to try at home - watch a romcom as you bake or listen to Adele 21 to get you all in your feels and see the magic of Moodles!  
Let us know how the sprinkles react to your emotions! We'll send you a simple questionnaire to record your thoughts about the product.