How to hold knitting needles
Published on

28 March 2020
By

Sophie
1

min read
If you've ever wondered how to hold knitting needles properly – you're in the right place! When you're learning how to knit, you might think a new knitting project starts with a slip knot? Think again! Discovering how to hold knitting needles in a strong and comfy position is the real starting point for any beginner knitter.
Best knitting needles for beginners
Whether you're knitting with single point (or straight) needles, circular needles or double pointed needles, the basic principles of holding your knitting needles is usually the same.
We recommend traditional single point needles for beginners made from bamboo or wood for a nice grip. But you'll find your own preferences as you become a more confident and experienced knitter. Nail your starting position, and you'll have a skill that can be used for a whole host of knitting styles.
Knitting needles for beginners
There are lots of different ways to hold your knitting needles – it varies according to where in the world you've been taught and, of course, what feels comfy for you. There are no right or wrongs here, just go with the flow and do what feels right.
Step-by-step guide on how to hold knitting needles & yarn
Step 1 - Pick your needles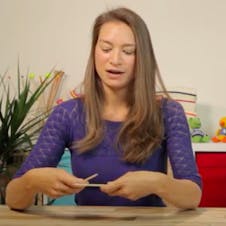 Pick up a needle in each hand, in a gentle and relaxed fashion. Remember, there's no right or wrong way to get started – just do what feels right for you!
Step 2 - Hold your needles with your fingers and thumbs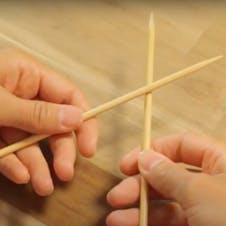 Place each needle in your four fingers, holding the top with your thumbs.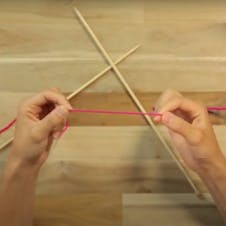 You're ready to start knitting! You'll only know once you get going what feels comfy. The closer you are to the end, the easier it is to pick up the yarn. To start tie a slip knot.
FREE knitting patterns for beginners