11 devilishly delicious Halloween cupcakes!
Published on

9 August 2022
3

min read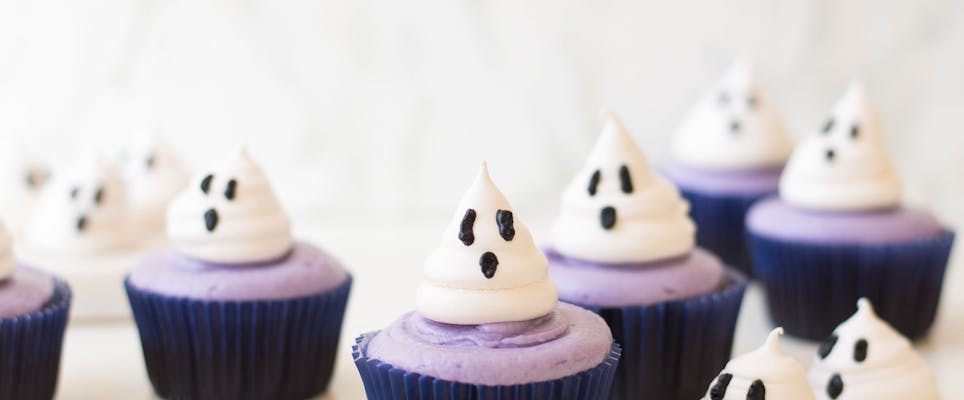 Forget the tricks, make this Halloween all about the treats with our roundup of totally tasty Halloween cupcakes! From the spooky but stylish to the disgusting but delicious, we've got a whole host of Halloween cupcake recipes for you to try. 
Put your piping skills to the test with these gorgeous pumpkin cupcakes! Piped using a variety of nozzles for different effects, you could make a bunch of one design or mix and match. Either way, they're sure to go down a treat!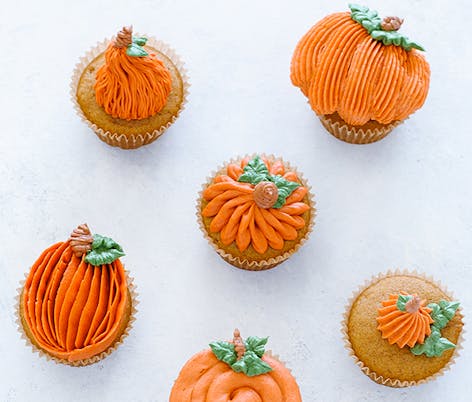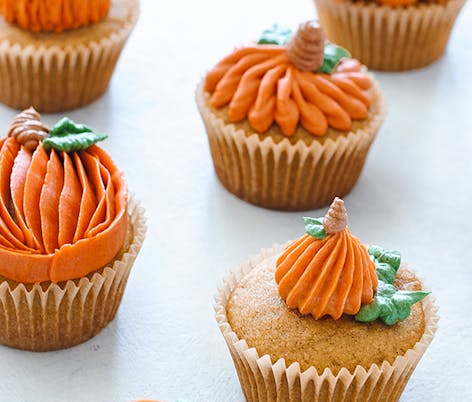 Not only are red velvet cupcakes the tastiest, moistest and richest – they also lend themselves perfectly to Halloween inspired treats! Topped with cream cheese frosting and dripping with a bloody raspberry coulis and a tiny fondant knife, these will look perfect on any Halloween dessert table!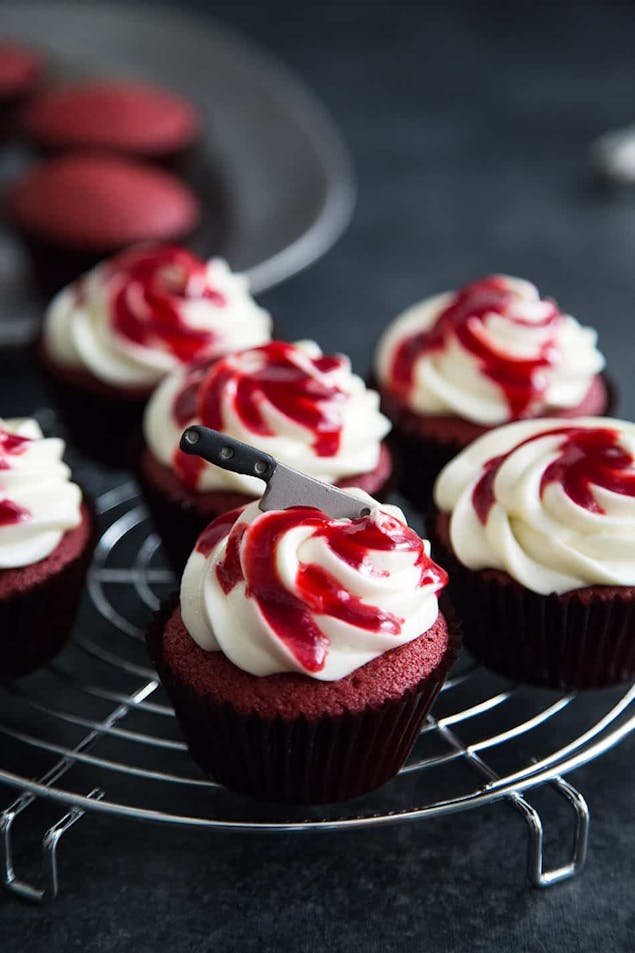 If you're looking for an impressive Halloween cupcake recipe, this is the ideal option! These simple purple sponge cupcakes are topped with matching buttercream frosting and finished with the cutest little meringue ghost!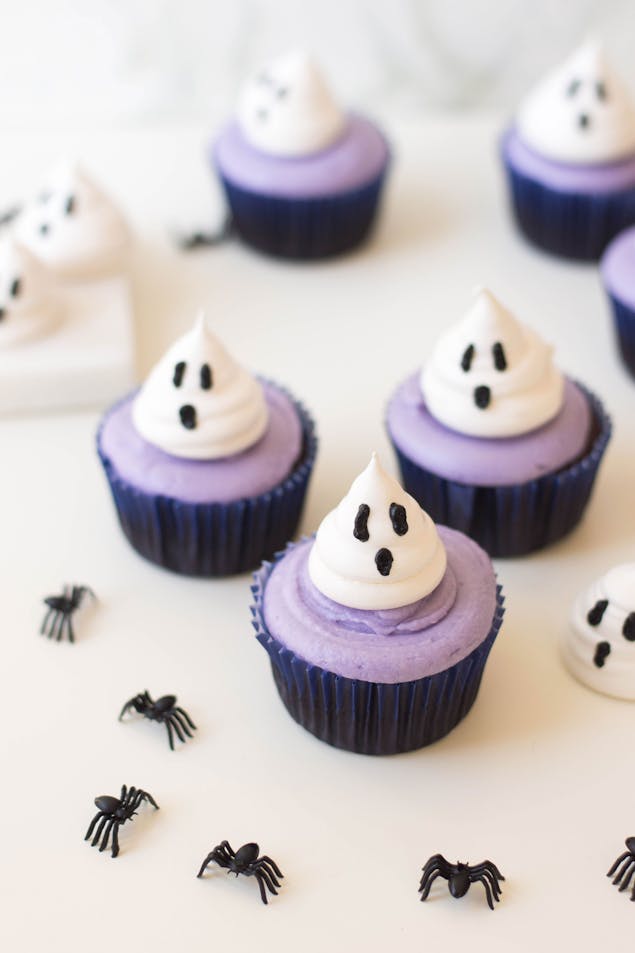 If you want to bring some fun into your Halloween bakes, these cute little Halloween emoji characters are a great bake! This is a great recipe to get kids involved in making – once you've created a smooth surface with buttercream, they can go wild with a writing tip piping nozzle to create their spooky characters!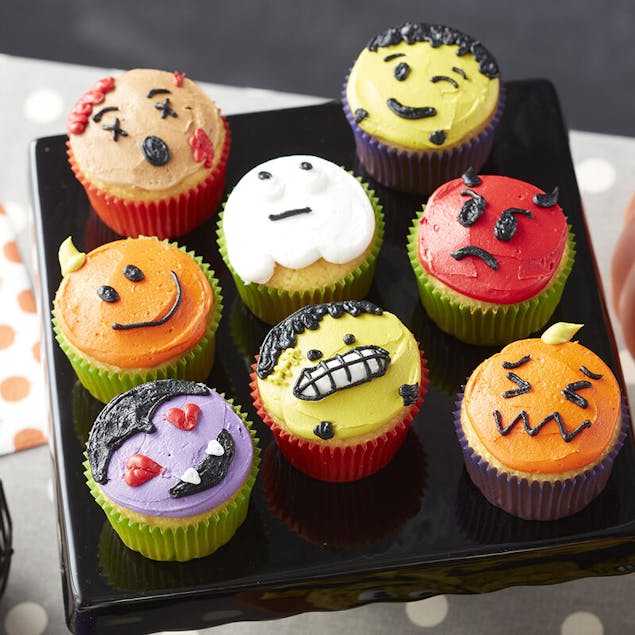 If you're a beginner baker wanting to make something impressive for Halloween, this is the answer! You don't have to be a piping pro to create these skeleton faces. All you need is a writing piping nozzle, some black and white icing and and your favourite cupcake recipe!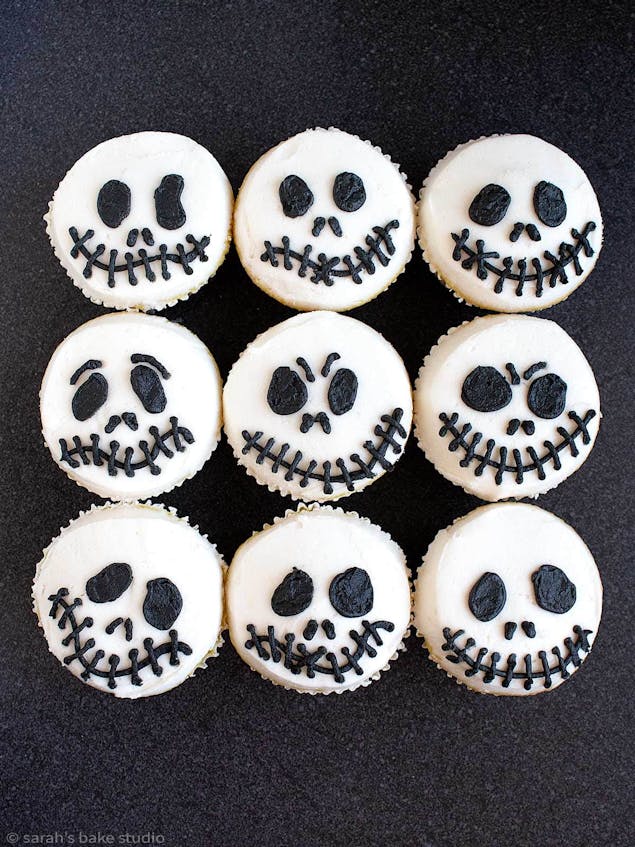 Need some ghoulish treats on a tight deadline? These swirled buttercream Halloween cupcakes are perfect! With Halloween-themed cupcake cases giving them a seasonal twist, the orange and purple buttercream icing a finishing touch!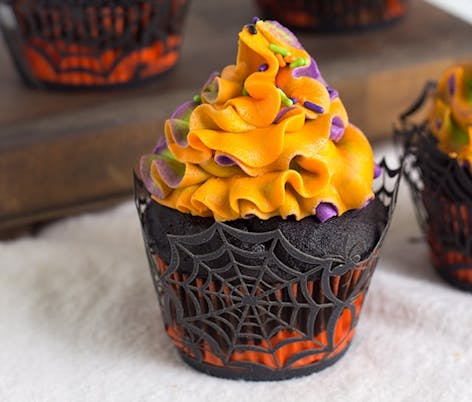 These black cupcakes are the perfect bake for Halloween! Packed with cocoa powder, dark brown sugar and dark chocolate, these cupcakes are as rich and chocolatey as they are ghastly! The black frosting is topped with a generous splattering of white marshmallow icing.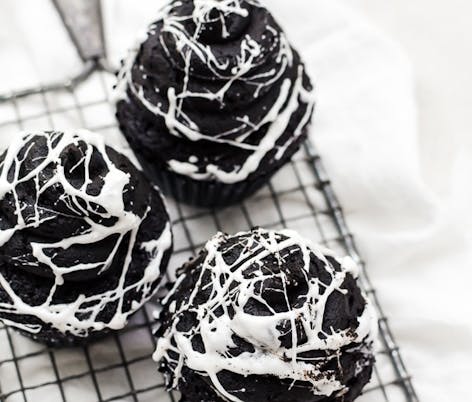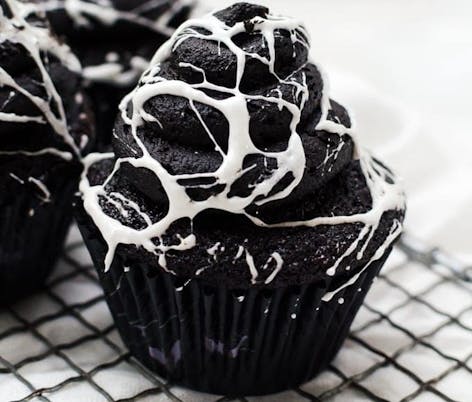 If you're looking for a cuter version of a spider cupcake, these delightful little bakes tick all the boxes! An Oreo is used to create the spider's body and fondant eyes give it its charming character!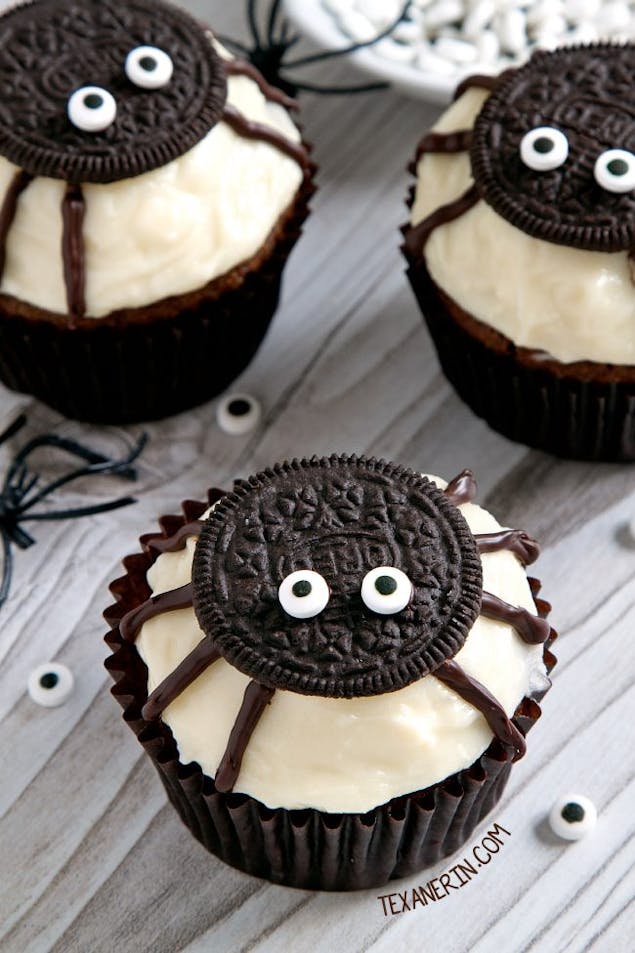 These little strawberry ghost cupcakes are as delicious as they are cute! The delicious strawberry flavour in the cake comes from fresh strawberry purée, and the buttercream is made using marshmallow fluff for a super sweet, light and fluffy finish.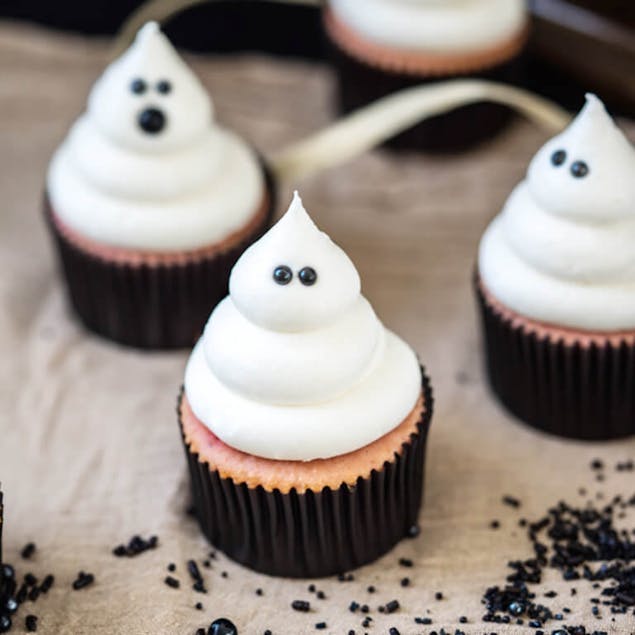 Kids will go crazy for these bold, bright and bonkers monster cupcakes! It doesn't take much piping skill to create these cool effects, just a multi-opening piping bag and a bit of imagination!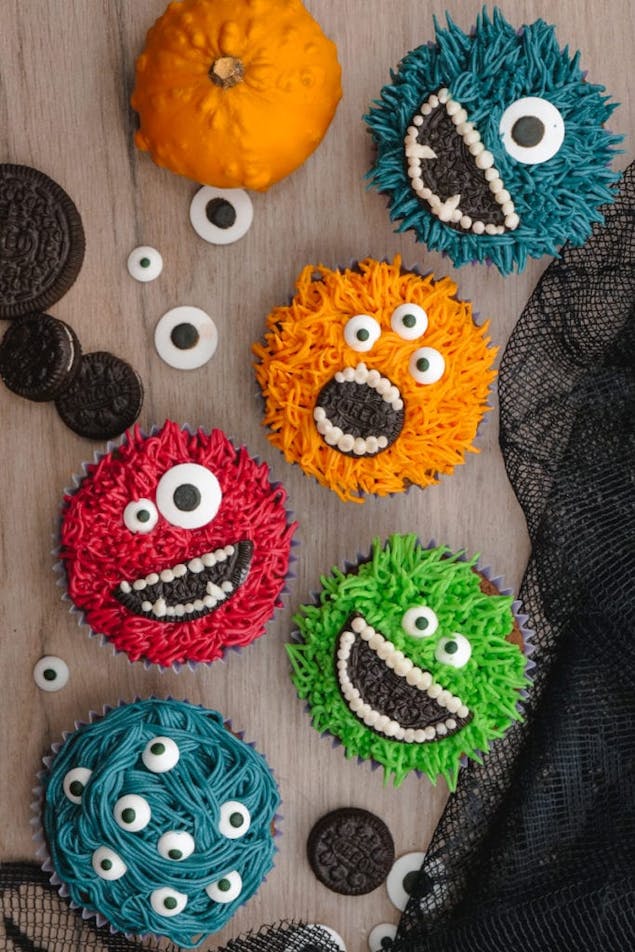 Sprinkles, chocolate and a rich and chocolatey sponge - what more could you want in a Halloween cupcake? These fun black cat cupcakes are sure to delight both kids and adults alike!
Spooky supplies for Halloween bakes