How to knit German Short Rows with Anna Nikipirowicz
Published on

3 May 2022
By

Merion
1

min read
German short rows are a nifty way to add shaping - around a neckline, to shape socks, or simply for decorative purposes. We're thrilled to welcome the fabulous Anna Nikipirovicz to show you how to work german short rows, knitting beautiful shaping in all your projects!
There are lots of ways to create short rows for shaping - simple wrap and turn rows, and Japanese short rows - and these are all created slightly differently. German short rows are easy to knit, and are barely visible, which makes them super popular, and so many designers use them where a sweater might need a slightly better fit around the back of a neck, or in a shaped sleeve, or for the heel of a sock. It's great technique to add to your knitting skillset.
How to create a German short row on the right side
Knit to where you want to begin the short row.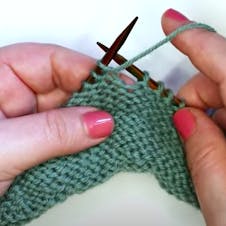 Turn the work around so that the wrong side is facing, and the working yarn is on the left hand side.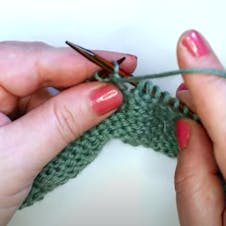 Slip the next stitch off the left hand needle.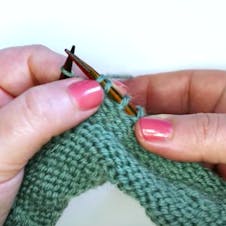 Pull the working yarn so that the two legs of the slipped stitch are shown on the right hand needle.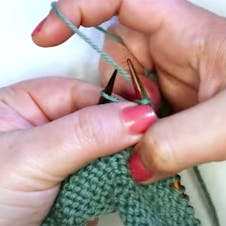 Bring your yarn forward in between the needles.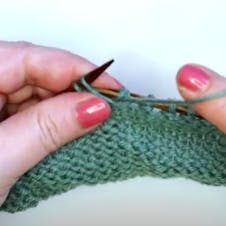 And now you can purl back along the row.
How to work back over a German short row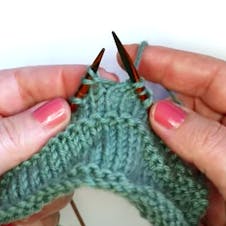 Knit until you find the German short row - you will be able to tell because you can see both legs of the stitch.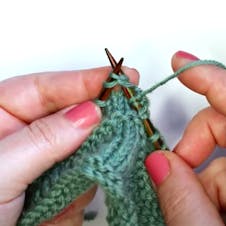 Put your right hand needle under the two legs of the stitch, and knit it as one stitch.
Patterns using German short rows