Exciting news! We've designed 6 bespoke postcards inspired by, you've guessed it, YOU! Whether you're a mindful maker or a maverick creator, you'll receive one of our snazzy postcards nestled inside your parcel, to treasure, or pass on to someone special.
How many postcards can you collect!?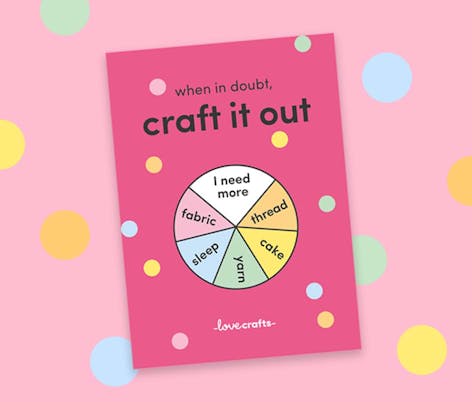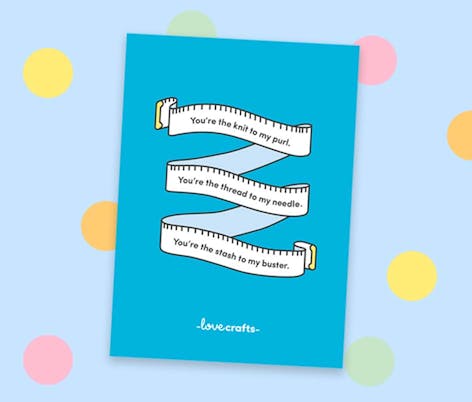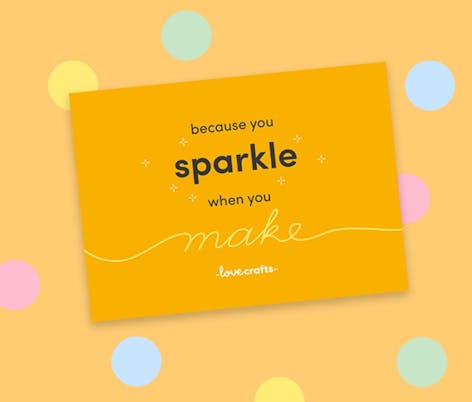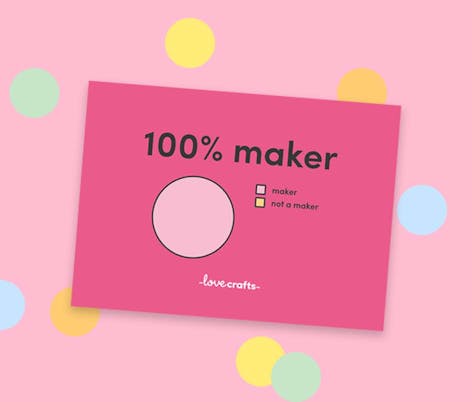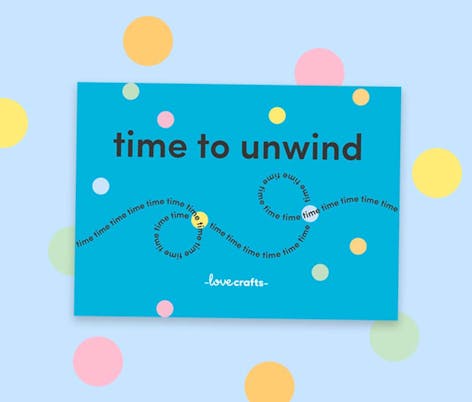 Each card is designed in our signature zingy shades, sure to brighten your day. Brilliant for sticking on your fridge, using as a bookmark, handwriting a note with a handmade gift or popping in the post - who doesn't love good old-fashioned snail mail!?
Planet friendly postcards for all!
Each postcard has a gorgeously glossy finish thanks to its biodegradable laminated print. What does that mean? Each postcard is planet-friendly! When your postcard reaches the end of its natural life it will compost back into the earth without a trace. Hurrah!
Look out for a Golden Ticket. You could be a winner!
Because you folks are awesome, we're releasing 5 Golden Tickets - a LoveCrafts voucher, worth £50/$60! Throughout December and January every LoveCrafts shopper is in with a chance of winning this crafttastic ticket! Oh, think of all the lovely stash additions and craft supplies you could get your hands on! Don't forget to check your parcel to see if yours has a Golden Ticket.
Your postcard ponderings answered!
Q: How do I collect the set?
A: It's a lucky dip! There are 6 special edition postcards to collect, and we'll pop one at random into every order. Don't worry if you receive the same postcard more than once! That's the beauty of chance - and it's an excuse to send one to a friend.
Q: Do I have to spend a certain amount to be in for a chance of winning a Golden Ticket?
A: Nope! Everyone who shops at LoveCrafts in December and January is in for a chance! . Our five winners will be chosen completely at random, so the more you shop the more chance you've got to land a golden ticket!