Say hello to the Materials Wizard, our snazzy tool which helps you compare yarns to find the best one for your next project. We'll introduce you to its fabulous features and explain why your yarn-venture will never be the same again!
On a quest to find a yarn substitution? Discovered your fave yarn is out of stock? Are your eyeballs going fuzzy flicking between product pages? Finding and comparing yarns can be a real skein-ache, especially with the mountains of fibres, brands and colours available in our yarn-iverse.
Meet your wizard!
The Materials Wizard is a super easy feature on LoveCrafts, available to everyone! You can browse and compare the weight, fibre, density, texture, gauge, and price of up to four yarns of your choosing.
So how does the Materials Wizard tool work?
1
It's a piece of cake! From any yarn product page, simply click '+ Add to compare' (you'll find the button to the right of any main product image).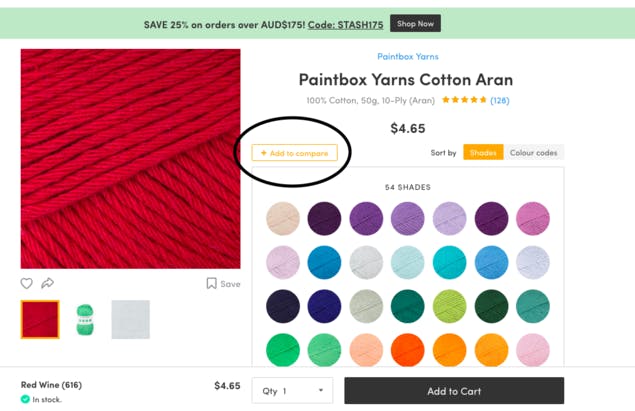 2
With one click the Materials Wizard will pop open! Great - you've added your first yarn.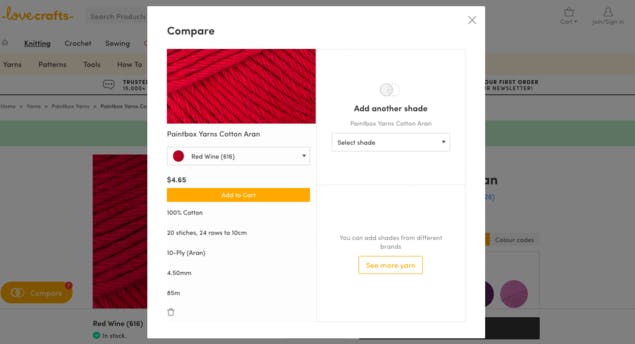 3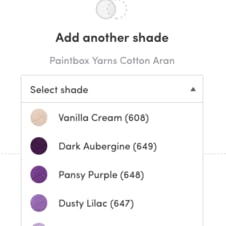 Explore more shades. From here you can add more shades of the same yarn - just select your shades from the drop down menu.
4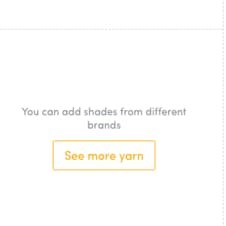 Add more yarns! If you want to add different yarns, just explore more yarns, and then repeat step one!
5
You can add up 4 yarns to compare. (You can remove any products you no longer want to compare from the Materials Wizard by simply clicking the bin icon on the bottom).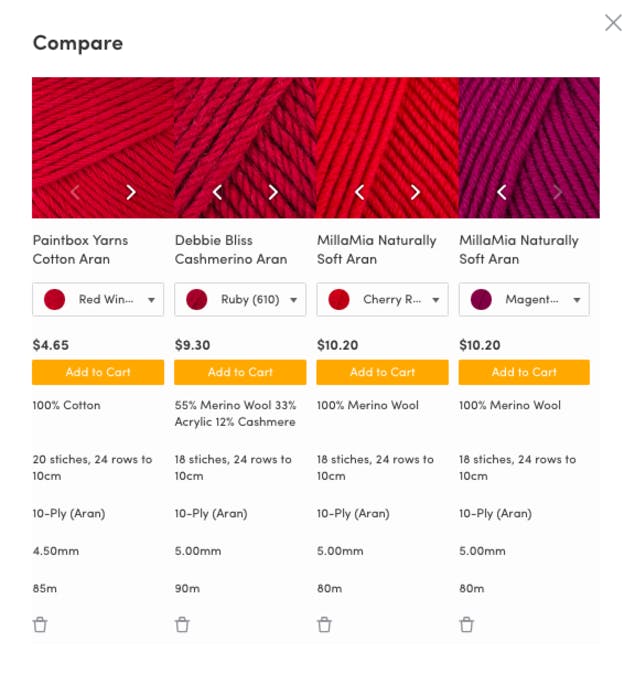 6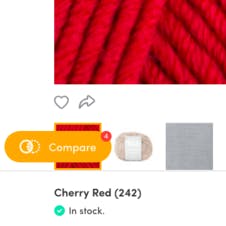 Lost? Easy peasy. Navigate back to the Materials Wizard by clicking on the 'Compare' pop up box on your screen!
Give It a Try! Explore Yarns to Compare
What can you use it for?
Inspired by you, the Material Wizard is great for helping you decide which yarn is the best match for your knitting or crochet project.
Comparing yarn price
If you're a maker on the lookout for value for money, take note of how much yardage you'll get for the price. Of course that might not be the only factor, but its worth checking for those savvy savers out there!
Comparing yarn colours
The Materials Wizard can line up your fave shades in one simple window for the ultimate tone test. Say farewell to the days of adding multiple pale pinks to your cart to compare them. Or obsessively printing them to find the right colours (you know who you are!).
If you're working on a multi-coloured knitting or crochet project, why not try before you buy? Pick your own palette and see how they look. Whether you're dabbling in complementary hues or making a statement with contrast colours, the Materials Wizard is here to help!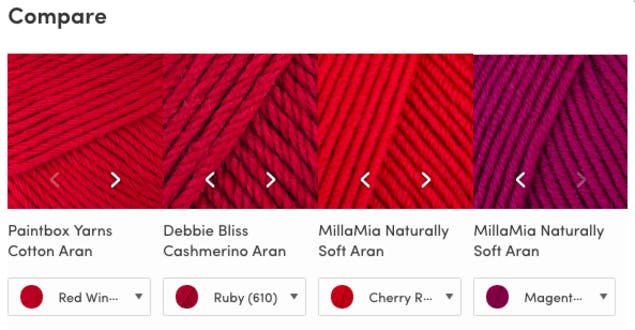 Comparing materials
Looking for a woolly yarn that's also sensitive on the skin? On the search for a fibre with a natural texture that won't shrink in the wash? There are a whole flock of reasons different blends are better suited to specific knitting and crochet projects.
While 100% wool can be a real treat, the durability of acrylic and synthetic yarns might be better suited to everyday accessories that you can pop in the washing machine. The Materials Wizard shows you what each ball is made of to help you choose your perfect match.