Since their beginnings in 1997, Breast Cancer Haven have been on a mission to help support anyone affected by breast cancer. At Breast Cancer Haven people are people, not patients. It's a place to talk, to listen, to be listened to, and to just be you.
At Breast Cancer Haven, the belief and common goal is that "no-one should have to face breast cancer alone" and this charity are doing everything they can to help women feel empowered, strong, and completely themselves throughout the hardships of cancer.
Get your needles ready for an exclusive Debbie Bliss project for Breast Cancer Haven! Knit and natter 28/5/2021 at 3pm
We're delighted to announce that for this year's fundraising Big Tea Cosy event, we're joining Breast Cancer Haven for a fun knit and natter hour with super sonic designer Debbie Bliss, and LoveCrafts Editor, Merion!
Join Merion and Debbie to discuss the health benefits of crafting and get started with Debbie's gorgeous hot water bottle cover pattern, exclusive to LoveCrafts. We all love a hottie, and they are especially useful if you're not feeling well. Debbie and Merion will talk you through the elements of how to get started, and talk about the techniques involved in the pattern - slip stitches and mosiac knitting.
How do I join the fun?
There are three ways to join the fun on the 28th May at 3pm and raise essential funds for Breast Cancer Haven:
1. Buy the hot water bottle pattern (all proceeds to Breast Cancer Haven)
2. Purchase any of the other fabulous Breast Cancer Haven patterns (also all proceeds to Breast Cancer Haven) and join us for a knit and natter.
3. Just come and join the fun with any project you like!
Free to attend - but your donations would be very welcome!
This zoom event is free to attend but your donations would be very welcome to raise desperately needed funds to keep Breast Cancer Haven open to provide the incredible support they provide to breast cancer sufferers and their families.
How do I join on the day?
Once you register to book your place on the session, you'll be asked for your email details for sign up. The Zoom link will be sent out 24 hours before the session is due to start!
Book your place to knit and natter with Debbie and Merion!
NEW Knitting & Crochet patterns for Breast Cancer Haven
Get making for Breast Cancer Haven
Here at LoveCrafts, some of our favourite independent designers create gorgeous patterns exclusively for Breast Cancer Haven. All proceeds from these pattern sales go direclty to Breast Cancer Haven, so it's a brilliant way for you to directly support this amazing charity.
We have tea accessories galore with tea cosies by Amanda Berry, Claire Montgomerie, and Sian Brown along with a tea cosy wrap from the legendary Debbie Bliss. Then with a gorgeous infinity scarf by Sue Rawlinson and a cosy hat by Anna Nikipirowicz to top it all off, there's so much crocheting and knitting fun to be had!

The best thing about these patterns is that they're all designed to be fantastic gifts for those who have breast cancer. Buying the patterns alone is a great support, but if you'd like to, you can also send the finished items to the Haven for them to gift to those who need them! So knit and crochet away and once you've finished, simply send your lovely homemade creations to Breast Cancer Haven if you'd like to share the love.
And every little donation makes a difference. One Breast Cancer Visitor writes, "I picked up a hot water bottle cover before Christmas when it was particularly cold. It was beautiful. I thought it was very thoughtful that someone had spent all that time making that, it must have been very time consuming and made me feel very special knowing someone has spent their time making it for someone going through breast cancer."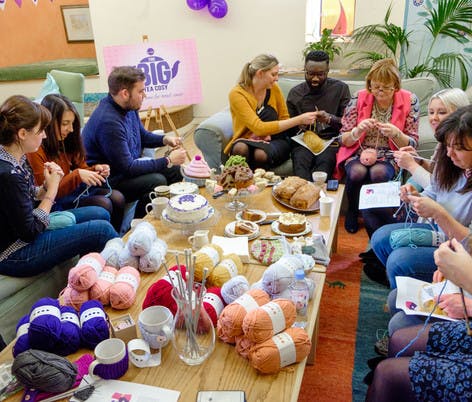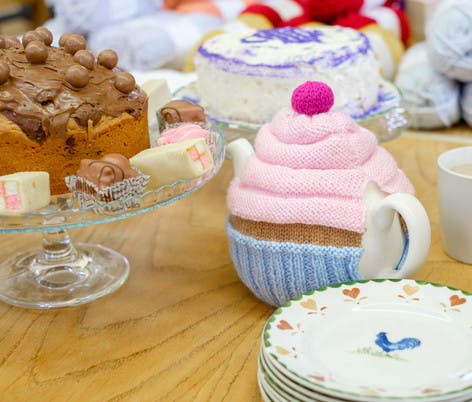 The Big Tea Cosy
Every year when spring rolls around, Breast Cancer Haven host their huge fundraising campaign, The Big Tea Cosy. The Big Tea Cosy is about raising funds so Breast Cancer Haven can continue their wonderful work in the breast cancer community, and raising awareness of the difficulties of facing breast cancer. Although some services will cease from June 2021, there are still services continuing that need support.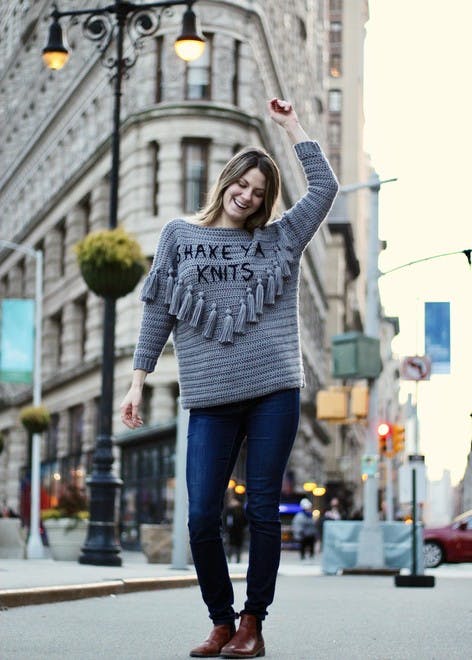 We know you're someone special. Someone strong. Someone loved. Sometimes that person can get lost during cancer treatment. We're determined not to let that happen - we'll do whatever it takes to help you find her again."
How can I help? Host your own Tea Cosy!
If you're looking to help Breast Cancer Haven continue on their mission, then you can easily host your own Big Tea Cosy event. All you need to do is host a get together with friends, family, cake, and yarn galore, and spend the day raising funds for this important cause.
Get your FREE fundraising pack today!
More knitting & crochet patterns for Breast Cancer Haven