The cutest Paintbox Yarns baby patterns ever!
Published on

24 May 2020
By

Merion
2

min read
Cute pie and custard, we are madly in love with the free baby patterns from Paintbox Yarns! Wrap your little darlings in some Paintbox love, with all the colours in the rainbow to choose from, and some super sweet layettes to knit.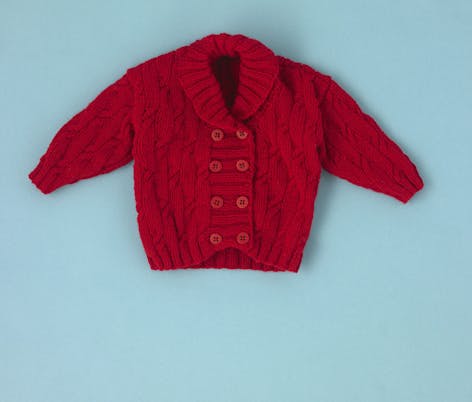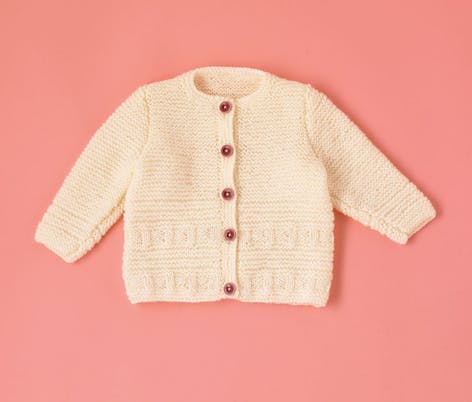 Paintbox Yarns are popular all over the world with their blissfully bright and super soft yarn ranges, perfect for all the family - but especially beautiful for our little ones! We love the baby patterns that have been designed to match them, thoughtfully created for all levels of knitter, using simple stitches for beginners, and more complex combinations for more seasoned knitters.
Go matchy-matchy with a layette!
If there's a baby due, a layette is the perfect project and a wonderful new baby gift. A layette often contains a combination of a blanket, cardigan or jumper, hat or bonnet and socks or bootees - all carefully designed to be used and worn together. The Paintbox Yarns design team love creating fun layettes, offering all kinds of variations on the traditional classics, from sweet pastel newborn sets to bright, zingy themed collections!
Paintbox Yarns for baby patterns
All of the Paintbox yarns are suitable to knit or crochet for babies, in a wonderful rainbow of shades, but Paintbox Yarns Baby DK has been especially created for its super soft feel and easycare qualities. There are 25 gorgeous colours to choose from, in a rainbow of gentle pastels to fun brights, so you can make your favourite patterns in lots of different combinations. Paintbox Yarns Simply DK is soft and machine washable, and Paintbox Yarns Cotton DK is a fabulous choice for warm weather makes!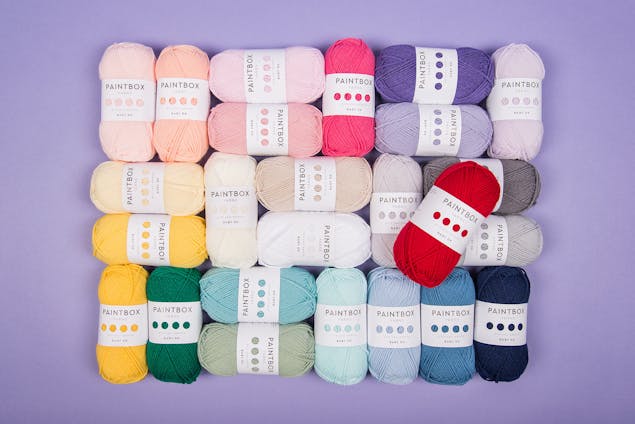 Paintbox patterns to knit and crochet in Paintbox Yarns Cotton DK
When those beautiful babies start getting bigger...
There are all kinds of fun Paintbox patterns for toddlers and older children to explore, from sweet rainbow cardigans to sturdy school sweaters, and then a whole new world of blankets for teenagers!