Have you been wondering whether H.P. Lovecraft, the 20th century master of weird fiction, and LoveCrafts, the online home for crafters, have any connection? You're not alone.
But if you've become obsessed with ancient carvings and statues that you believe may lead you to the place where Cthulhu slumbers, you may be looking for a different website. We're here to set a few things straight. Last time we checked, we're fairly certain there's no prehistoric altar to Nyarlathotep in the basement of the LoveCrafts office. It's time to sort the truth from the fiction, and settle this H.P. Lovecraft monster of a confuzzlement, once and for all.
So, here's our top 7 reasons why LoveCrafts is categorically not related to H.P. Lovecraft:
1. H.P. Lovecraft was a human, LoveCrafts is not
Howard Phillips Lovecraft was a human, who went by the name of H.P. Lovecraft, born August 20, 1890 in Rhode Island, America. LoveCrafts is an ecommerce platform, started by three humans, used to go by the names of LoveKnitting and LoveCrochet. H.P. Lovecraft died aged 46, LoveCrafts plans to live forever, digitally speaking, of course.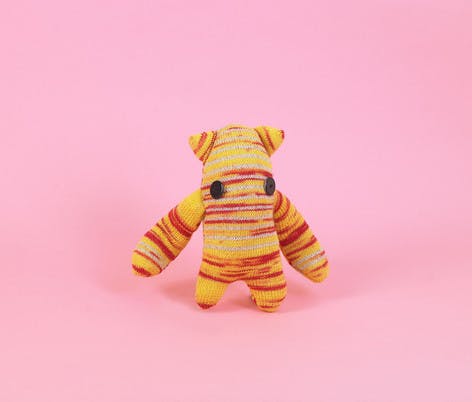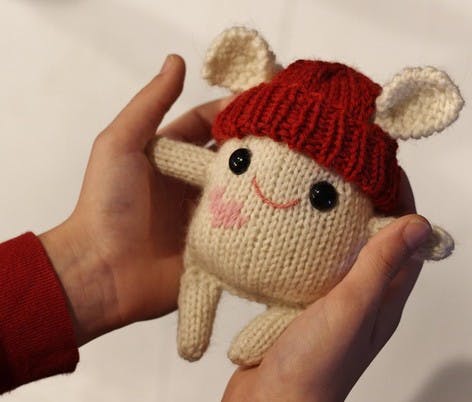 You won't see any Cthulhu, Shoggoth or Spider of Lengs around here! Oh wait a sec, what's that...
3. H.P. Lovecraft was the author of 31 horror fiction books, LoveCrafts sells hundreds of knitting, crochet and craft books
While they both have something to do with making, H.P. Lovecraft wrote books featuring dreadful fish-men, tentacled beasts, faceless flying devils and alien humans that worshiped deities Cthulhu, Dagon, Azathoth, and Nyarlathotep.
LoveCrafts on the other hand, does not write books. It does sell them though. Hundreds of knitting and crochet books, featuring slightly more earth-friendly patterns (not mentioning the weird and wonderful mermaid tail blankets, amigurmi pizza slices, sea creatures, and other little crocheted cuties, and some pretty spooky halloween knitting patterns!)
4. LoveCrafts wants a colorful world filled with yarn, H.P. Lovecraft imagined an alien color from out of space
The Color Out of Space was an alien force featured in H.P. Lovecraft's tale of the same name. Color Out of Space, came to earth via a meteorite, poisoning the soil and infecting the life around it.
Not to be confused with Color your world with Paintbox Yarns, the LoveCrafts celebration of Paintbox patterns and yarns, praising the wonderful projects made by humans, here on planet earth.
5. LoveCrafts values equality, inclusivity and diversity, H.P. Lovecraft did not
LoveCrafts believes the exclusion of, or discrimination against, anyone is absolutely unacceptable. H.P. Lovecraft was racist and bigotry and his views should not be tolerated. This article aptly describes why we should not, and cannot, separate H.P. Lovecraft's views from his narratives: We can't ignore H P Lovecraft White Supremacy by Wes House. House describes, "His bigotry and race-inflected narratives can't be wished away, cherry-picked, or swept under the rug in favor of his more widely known literary techniques and accomplishments."
We'll stick to our values. Oh and these cute LoveCrafts cats too.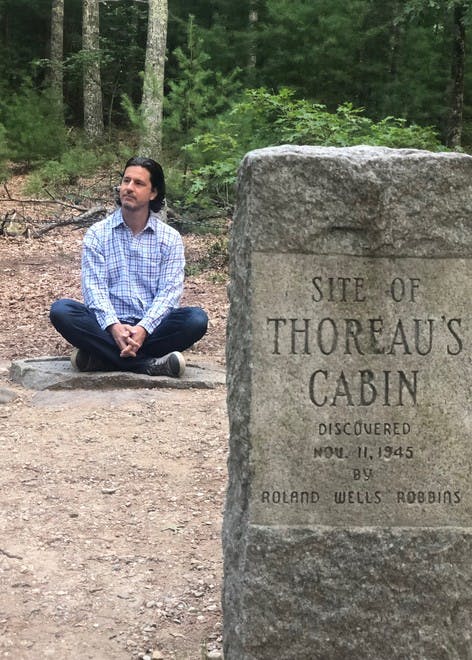 6. H.P. Lovecraft inspired philosophical musings, LoveCrafts was inspired by philosophical musings
H.P. Lovecraft, with his anti-reductionist ontology, is said to have inspired speculative realist philosophers, the likes of Quentin Meillassoux, Ray Brassier, and Iain Hamilton Grant.
LoveCrafts, once upon a time, was called Broadmargins, after a quote by philosopher Henry David Thoreau.
I love a broad margin to my life" - Henry David Thoreau
7. H.P. Lovecraft loved the theme of forbidden knowledge, LoveCrafts loves sharing knowledge
Forbidden, dark knowledge is a theme that runs through H.P. Lovecraft's works, in fact H.P. Lovecraft is oft cited for his words - "Never explain anything". LoveCrafts however, loves open, fun and accessible knowledge! Tutorials and how-to guides anyone? Bring them on!