11 delightful donut cake ideas
Published on

March 1, 2022
4

min read
Donut + cake = donut cake, a match made in heaven! If you're searching for donut cake ideas, you're in for a tasty treat! Whether you're baking for a birthday or a baby shower, this winning combo is guaranteed to impress.
We can't get enough of this extra fun donut cake covered with pink sprinkles and icing! Baked in a bundt pan, this is the perfect bake for a kid's birthday party. What could be more special than a giant version of children's favorite sweet treat?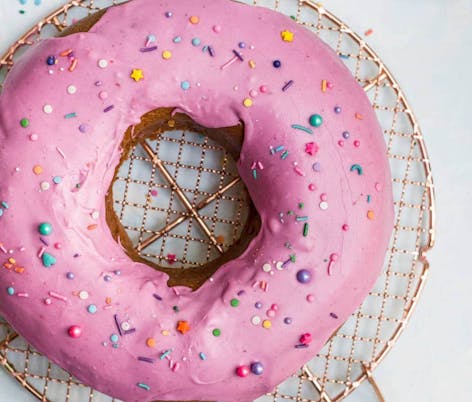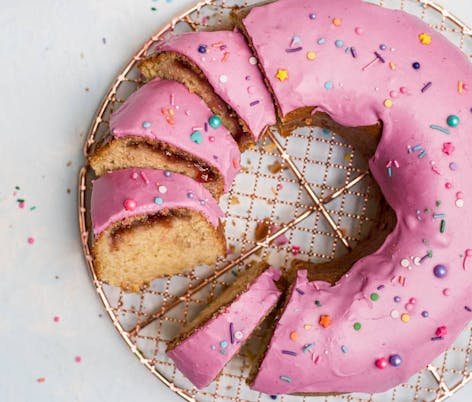 Who said all the fun had to be saved for the kids? For donut loving adults, this one's for you! This triple stacked donut cake checks all the boxes – bright, colorful, tasty and covered in sprinkles! Why bake one when you can bake three?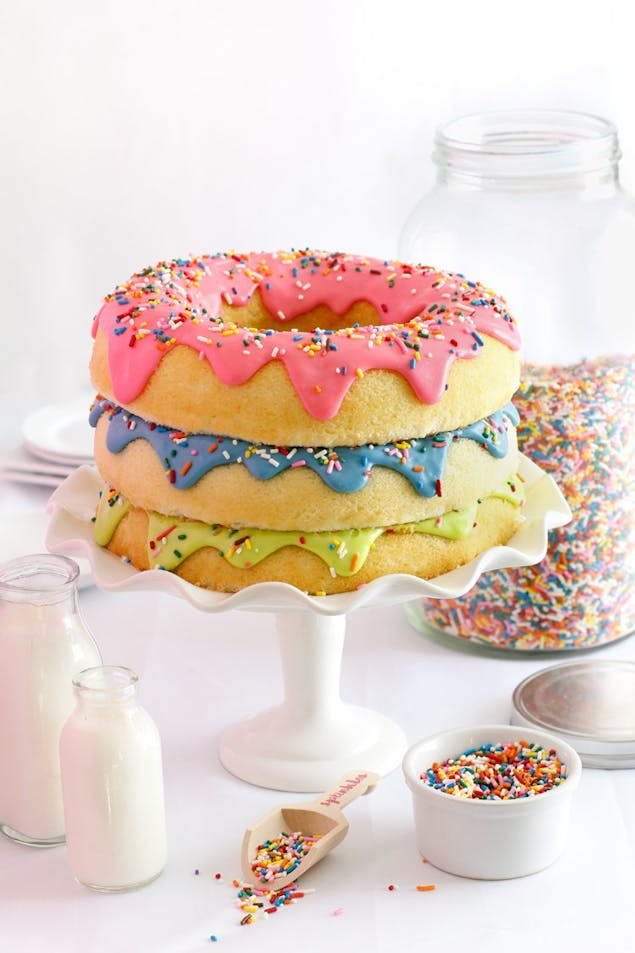 When in doubt, stack 'em up! If you're short on time, this simple stacked donut cake is ideal. You could even use shop-bought donuts if you didn't have time to bake donuts (or donut-shaped cakes!). Covered with gold sprinkles and lots of frosting, this cake is as impressive as it is easy!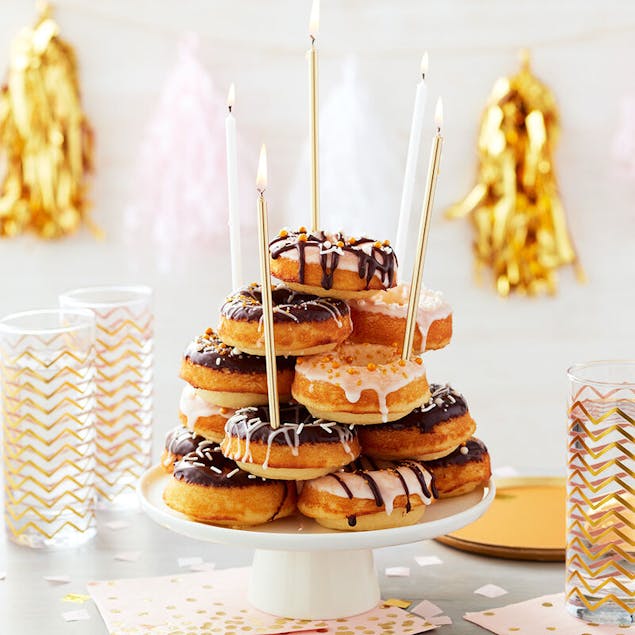 Funfetti fans, you're in for a treat! This delightful donut cake couldn't be easier to create. Simply stack up layers of your favorite funfetti sponge, top with a colorful layer of buttercream frosting and stick tiny sprinkle-covered donuts on the side to decorate. Not only is this cake seriously tasty, it also looks spectacular when you cut into it!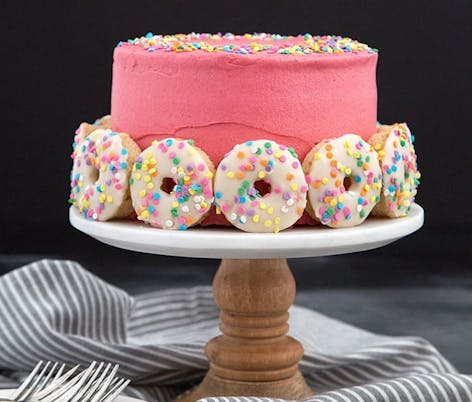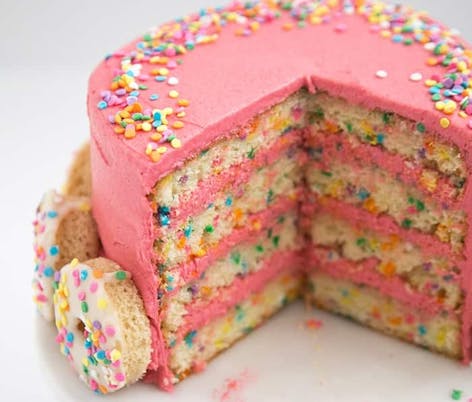 Need some inspiration for cake decorations? Just cover it in donuts! This fabulously fun and colorful cake is smothered in a layer of rich buttercream and decorated with bold donuts – genius!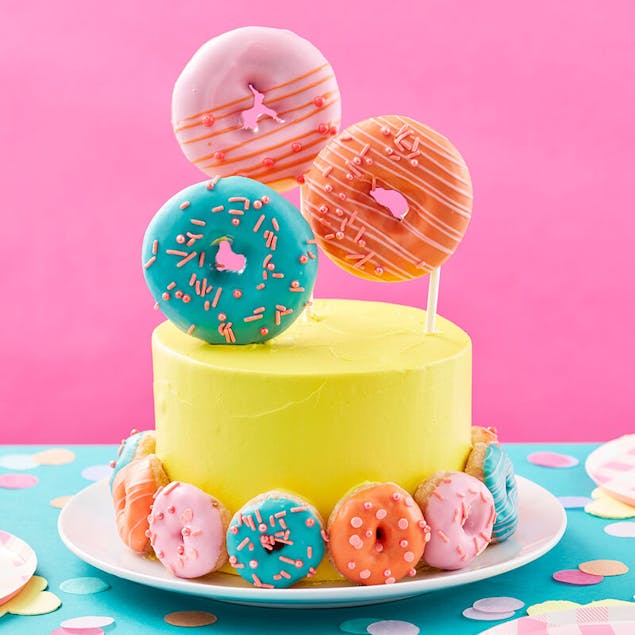 Perfect for a children's birthday party or quick 'n' easy cake for Mother's Day or a baby shower, these stacked donuts couldn't be prettier! Covered in delicious pink glaze and topped off with colorful sprinkles, this donut cake can be ready in no time, especially if you skip the baking part!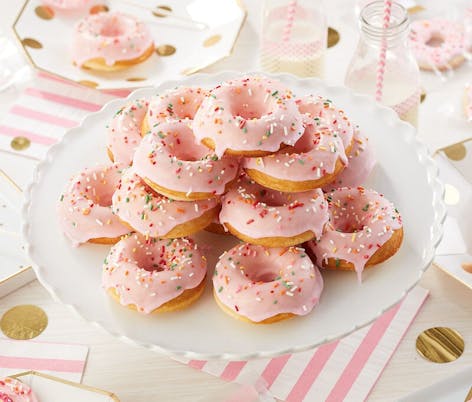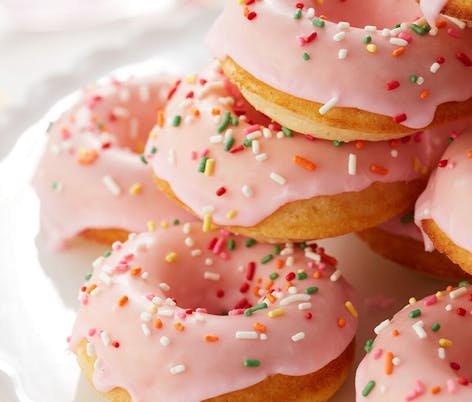 Chocolate lovers – you're in for a treat! This deliciously rich and totally decadent chocolate donut cake is a surefire winner. Bake a brownie-like chocolatey sponge in a bundt pan and finish with a glossy chocolate frosting and, of course, sprinkles!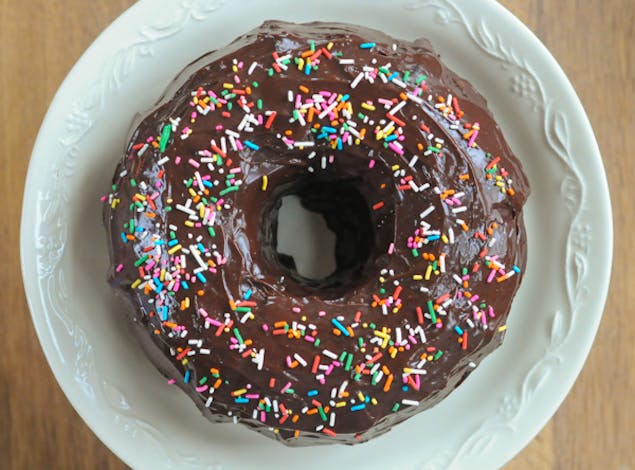 Homer Simpson eat your heart out! This Simpsons-inspired giant donut cake is an ode to Homer's 'forbidden donut' – and we think it looks tantalizingly tempting! This clever cake is filled with jam and cream before being smoothly covered with a layer of buttercream frosting to disguise the layers. Topped off with a sticky pink frosting and lots and lots of sprinkles, this cake looks so good it's unreal!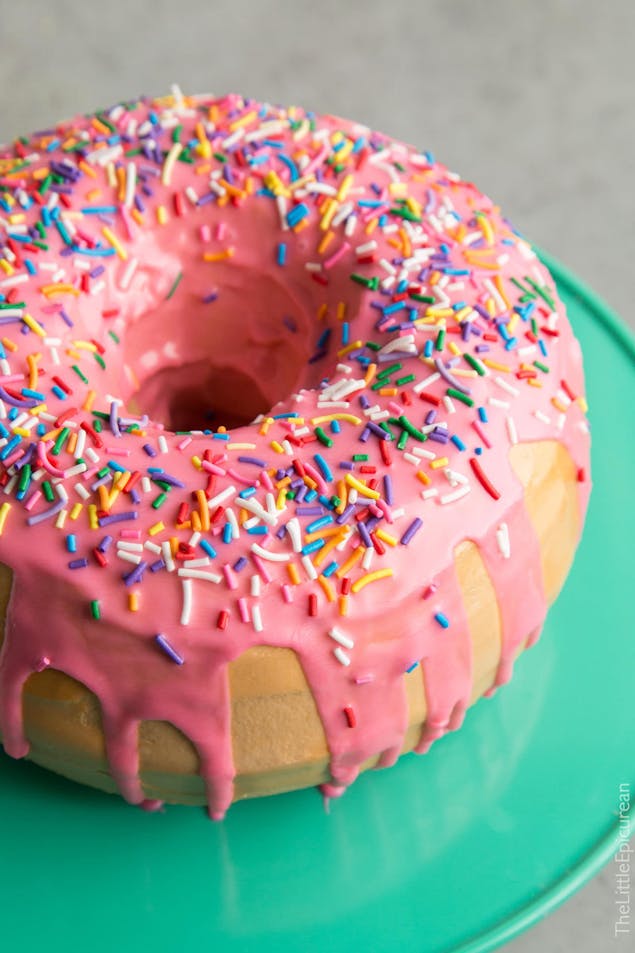 Don't save donut cakes for birthdays and baby showers – make them the star of the show at a wedding! If you're a bride on a budget, this is a great crowd-pleasing cake to make! Forget the cake cutting performance and tuck right into these pillowy donuts, piled high and decorated with gorgeous fresh flowers.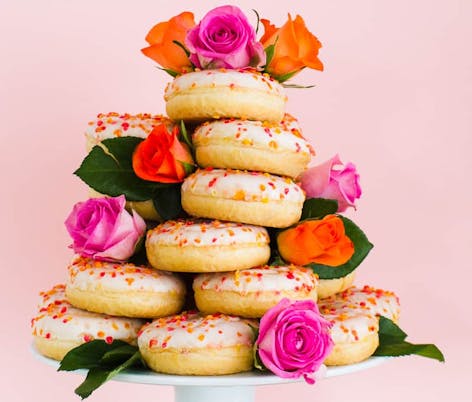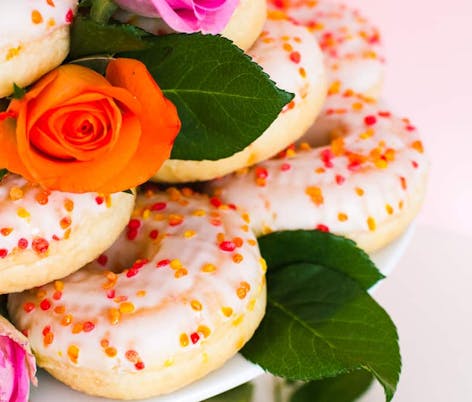 You don't have to be a master baker to create a cake that looks as impressive as it tastes! This donut cake topper couldn't be easier to recreate. Start with a simple two-tier sponge cake and cover it with luscious buttercream. Pop small ring donuts onto sticks of different heights and arrange them on top of your cake.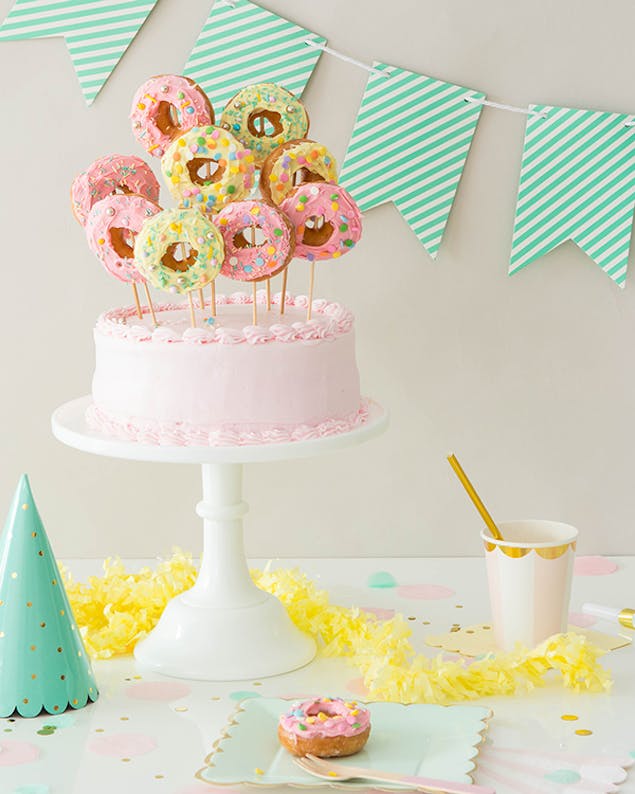 The trend for 'naked' wedding cakes is huge – think simple sponges layered with visible frosting, topped with fresh flowers. This trend translates perfectly to donut cakes too. This clever tiered cake is made up of glaze-coated ring donuts and finished with fresh flowers for a super stylish finish.
Discover more brilliant baking inspiration