Debbie Bliss yarns and knitting patterns
Published on

27 September 2022
By

Milly
9

min read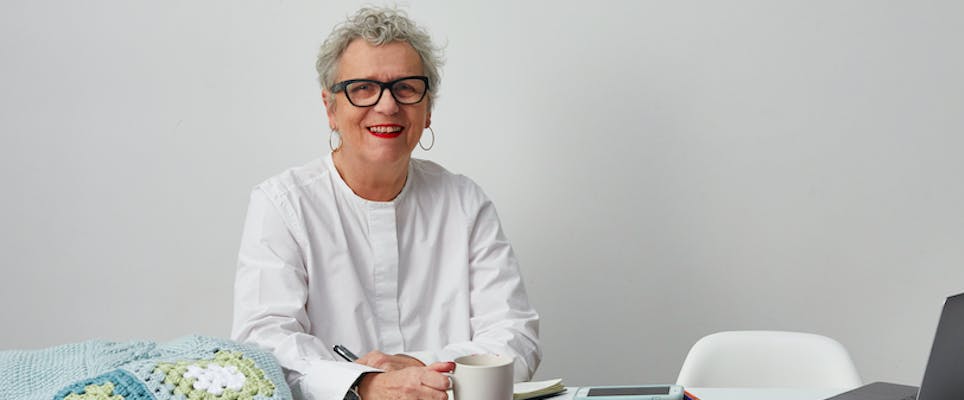 Designer, author, knitter, reader, inspired by art, nature and life, Debbie Bliss is one of the most loved yarn heroes in the craftiverse. For over 30 years, her yarns and patterns have been adored all over the world, and for very good reason! She considers herself a knitter first and foremost, and part of the great craft community that she loves.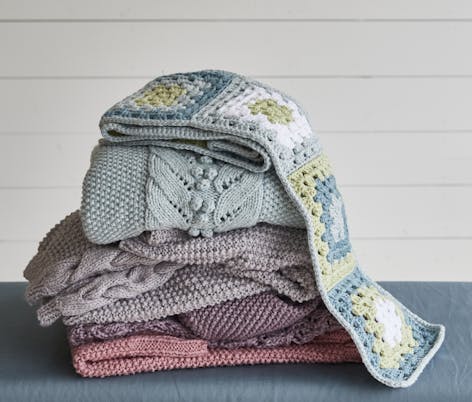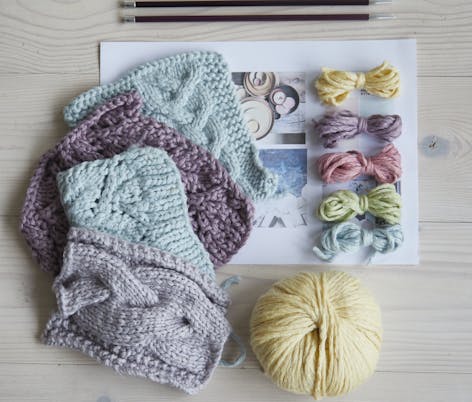 Inspired by everything from high fashion to historical politics, there's very little that doesn't find its way to Debbie's designs and yarns, from her love of pastry to her passionate commitment to traditional skills and brand spanking new ideas. She doesn't forget practicality, cost or what crafters love - and it always shows.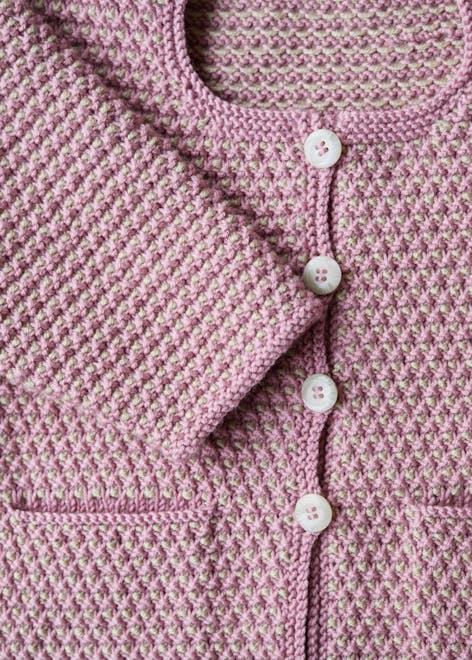 Go go go, Cashmerino!
We sing from the rooftops about the Cashmerino yarn range, because of its softness, warmth and hard working fibres. You can wash it in the machine, and you can use it for the softest baby projects to hardy cabled sweaters and it delivers. It is a blend of 55% Wool 33% Acrylic 12% Cashmere, which brings loft and structure, super softness and stability.
Baby Cashmerino is the finest in the range, in sport weight, perfect for an incredible range of baby, toddler and childrens' patterns and it's SO soft, it can be worn next to baby skin. In a colour palette of 49 shades you will find ice cream pastels and thoroughly modern baby shades alongside brights and rich earth tones, and for extra fun, there is Baby Cashmerino Tonals, a multi shade tonal yarn in the same blend.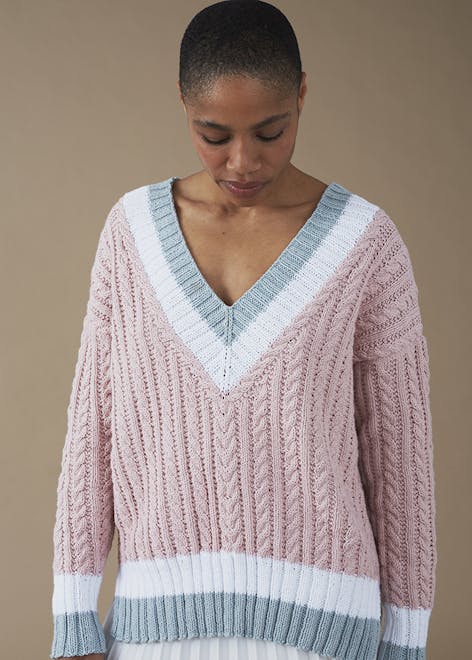 Cool cottons for every season...
Cotton is one of Debbie's favourite fibres, it's so cool and soft next to the skin and great for anyone with allergies. The stitch definition makes it great for textural features, and there are five beautiful cotton yarns in the range to play with: Cotton DK, the most divinely soft but structured cotton yarn with a good twist; Eco Baby, a delicious sport weight cotton that is certified 100% organic and dyed with non-toxic dyes, perfect for babywear; Cotton Denim DK, perfect for fashionistas everywhere in seven shades of denim; Piper, a lightweight DK blend of cotton and viscose that has the most incredible drape with a crepe texture that feels like silk, in 14 fabulous colours that we love for warm weather wear, and the newest member of the cotton crew, Dulcie, a blend of air blown cotton, acrylic and nylon in a chunky weight that feels like c l o u d s !!! All of these cotton yarns are great for all the family, and there is a great range of patterns to make with them - Eco Baby can also be substituted for any of the Baby Cashmerino patterns!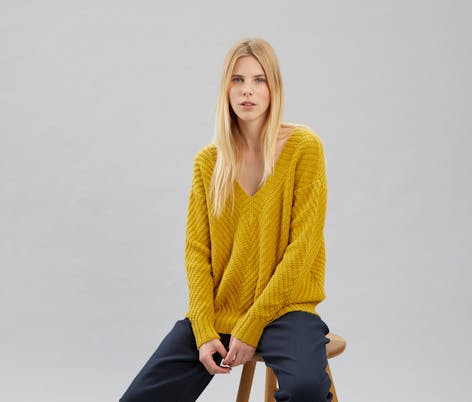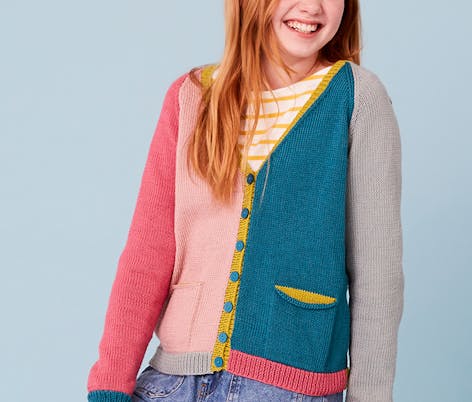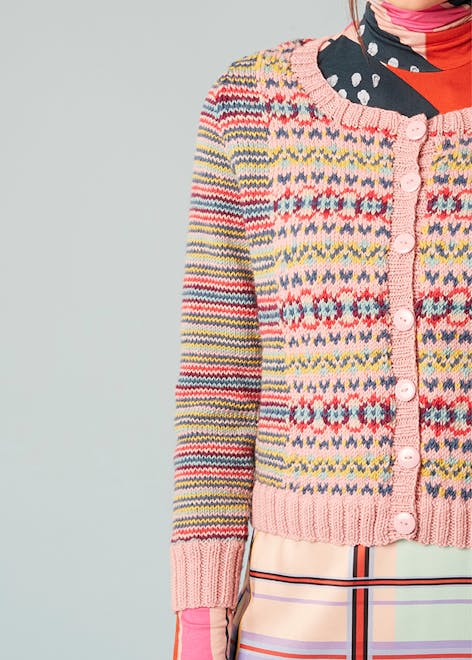 Wonderful wool, pure and simple
There's nothing quite as structured and warm as wool, and Debbie's yarn collection includes some of the finest! Cosy, soft, beautifully hard wearing and built to last, the Rialto range includes Rialto Lace, Rialto 4ply, Rialto DK and Rialto Aran weights, and these gorgeous yarns come in rich, everyday shades that work for garments and accessories you really want to wear.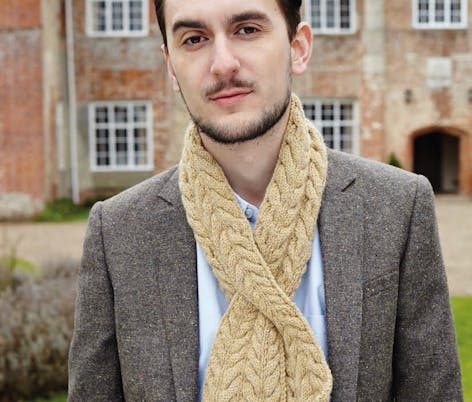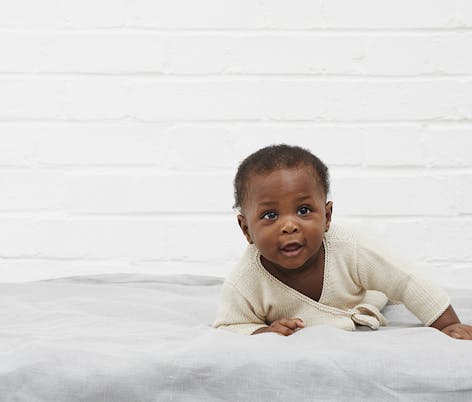 Amazing alpaca
The fibre from an alpaca fleece has different properties to wool from a sheep. It's warm, super warm in fact, and it doesn't have any lanolin in it, which is great news if you have skin sensitivities. Its long fibres bring amazing drape, so this is a fibre that works wonderfully well in garments! The first fleece of a baby alpaca is prized as being the softest, and so Aymara, Debbie's 100% baby alpaca DK weight yarn is as soft as kittens, and incredibly cosy to wear. Paloma combines baby alpaca with merino wool to create a chainette yarn that is chunky but light as air, that will trap the warmth and keep you super toasty without heaviness; it's a deliciously soft and squishy yarn.
Cosy cashmere
Cashmere is not only the warmest and cosiest of fibres, but it's also soft enough to wear next to the skin. This makes it wonderful for luxurious baby clothes - and Debbie has created a wonderful collection for her 4ply 100% cashmere baby yarn, Luna, ideal if you would love to make a special something for a new baby that can be passed on for generations. If you're a sock knitter, you will love Toast, Debbie's fabulous cashmere, wool and polyamide blend that is perfect for hardwearing, super warm socks! Use it for any 4ply sock pattern.
New in and trending Debbie Bliss patterns
Karoo Tank by Debbie Bliss for The Hilaroo Foundation
Debbie Bliss teamed up with Oscar winning actress Hilary Swank's The Hilaroo Foundation for a charity knit designed in divine Debbie Bliss Cashmerino Aran. 100% of the proceeds of this pattern goes to this incredible charity, which teams youths who have been given up on with abandoned animals to help heal one another through Rescue, Rehabilitation and Responsibility Training.
Debbie Bliss knitting patterns for babies and children
Debbie Bliss' patterns for babies and children are renowned around the world, and span from classic baby blankets, adorable hats and bootees, to stylish ribbed sweaters. Knitted in cotton, cotton blends and baby cashmerino the patterns are the ultimate comfort wear.
Toddlettes
After the magnificent reception of the baby wear Modern Layettes collection, Debbie heard you loud and clear! More for toddlers. And the Toddlettes collection was born! From the Fairground Fair Isle set to the Abstract Landscape ensemble, kids are sure to adore their new wardrobe staples!
Lovely Landscapes
Inspired by rolling hills and lush valleys, the Lovely Landscapes knitting pattern collection is a celebration of the natural world. Using heady colourwork and delicate texture, these elegant patterns are forever makes you'll love wearing again and again.
The Great Cover Up
Looking for a lighter alternative to those chunky sweaters? The Great Cover Up collection delivers four sumptuous knitting patterns to layer this winter. Each pattern is designed in kitten-soft Merion, Aymara and Cashmerino Aran yarns in elegant block tones, you'll adore hunkering down with.
Merion yarn + The Big Softie Collection
Discover the beautiful new Merion super chunky roving yarn from Debbie Bliss named after LoveCrafts superstar Merion Willis. Explore delicate natural tones of moss, mint, pebble, gold and sky for moreish soft makes that you'll love to hibernate with this winter. What a treat! Download the Free Merion Lookbook and take a sneak peak at the The Big Softie Collection.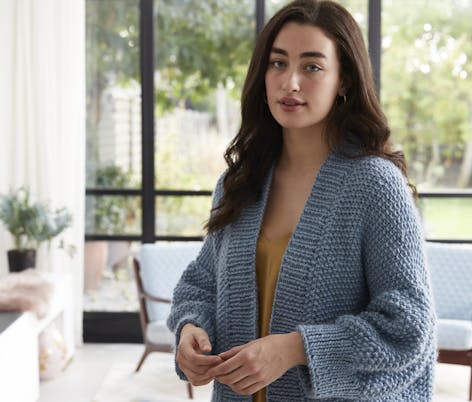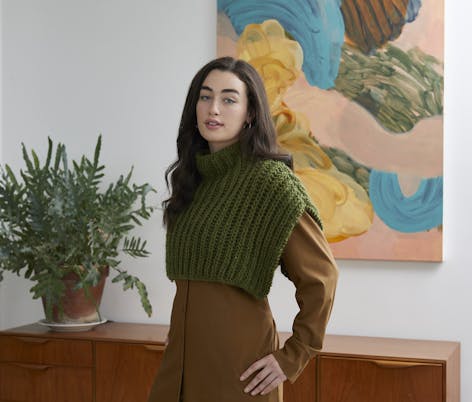 Berry Nice
Beautifully cosy knitwear designed in soft sultry shades of berry, plum and blackberry! The Berry Nice collection introduces a stunning ensemble of autumn and winter sweater patterns designed in the softest Debbie Bliss yarns.
Totally Textural
It's texture all the way in this new collection of modern knit jumpers. Try the Berwick jumper - a simple knit and purl textured pattern in decadent, plump, Iris to create a beautiful weave. Or if you love a long-line aran style jumper, Crieff will be a joy to knit and wear! There's a jumper to suit every knitter and style in this thoroughly modern collection.
Modern Heritage
Debbie Bliss' new collection, Modern Heritage, is a fabulous mash up of classic colourwork techniques shaken together to produce original and exciting designs.
French dressing
Inspired by French formal style that is smart but not stuffy, with subtle tailoring, the French Dressing collection is effortlessly chic. In classic Chanel-inspired designs, these timeless pieces will elevate your wardrobe to stylish sophistication!
The Olympic-inspired collection
The Debbie Bliss Olympic collection introduces a gorgeous series of bold knitwear patterns inspired by the Refugee Olympic team. From the sporty Tokyo jacket with chevron motif to stylish S.Y.R and Nadia sweater, designed in gorgeous Rialto DK made from 100% merino. The Toyko jacket and S.Y.R sweater is modelled by Eid Aljazairli, a young Syrian refugee living with the Bliss family, who is currently training for the Olympics as a swimmer. Good luck Eid! 
The Tweens collection 
Each Debbie Bliss Tween pattern is bursting with stylish colourways and bags of playground-cool attitude! Designed for pre-teens aged 5-6, through to 11-12 years, each knitting pattern is designed to spark creativity and curiosity in the softest Debbie Bliss yarns.
The Folklore collection
Inspired by Debbie's passion for Eastern European and Russian textiles, the Folklore collection is a poetic celebration of colour and texture that's guaranteed to stir and inspire the imagination!
The New Timeless Classics
Inspired by the Dior's 1947 New Look collection, Debbie Bliss' stunning designs embody all the characteristics of that heady, feminine, elegant look so iconic after the second world war.
Timeless Classics collection
The Landscape collection
Inspired by a trip to Iceland, Debbie longed to translate the shades of the landscapes, the layering of greys, ebony and mossy greens with a pop of gold, into knitwear. The four pieces in the Landscape collection echo the Icelandic landscape, with cables representing the tumbling terrain and shading greys of the mountains.
The Bauhaus Collection
The Bauhaus movement was founded on a vision to bring together the world of crafts and fine arts. Its design is characterised by block colours, geometrics and stripes - an aesthetic which translates perfectly to Debbie Bliss' contemporary hand knitted collection.
Debbie Bliss yarns
Debbie Bliss yarns explore unique and beautiful textures and are carefully chosen for their fantastic stitch definition. Her blends feature alpaca, merino, cashmere, and silk - so you can introduce a little shot of luxury into your staple knits. Choose from Debbie Bliss' sophisticated and signature colour palette to create knits that will see you stylishly through the seasons.