Introducing the Karoo Tank by Debbie Bliss for the Hilaroo Foundation!
Published on

25 October 2021
2

min read
Introducing, the Karoo Tank! Designed by Debbie Bliss in collaboration with the amazing Hilary Swank in support of the Hilaroo Foundation, knit your very one tank. As we transition between seasons, what could be better than an extra layer of merino wool and cashmere to wear over long sleeved tees and shirts? Join us to make the fabulous Karoo Tank by Debbie Bliss for the Hilaroo Foundation!
What you need to make the Karoo Tank
The Karoo Tank has a gorgeous story, and it all begins with the wonderful actor, Hilary Swank. We knew that Hilary was a knitter and crocheter, but we were delighted to find her in our Instagram DMs one day, asking about a shade of gorgeous Debbie Bliss Luna yarn. We got chatting, and somewhere during a few gorgeous conversations we got to talking about the Hilaroo Foundation, a wonderful charity set up by Hilary to help children in need, and abandoned dogs.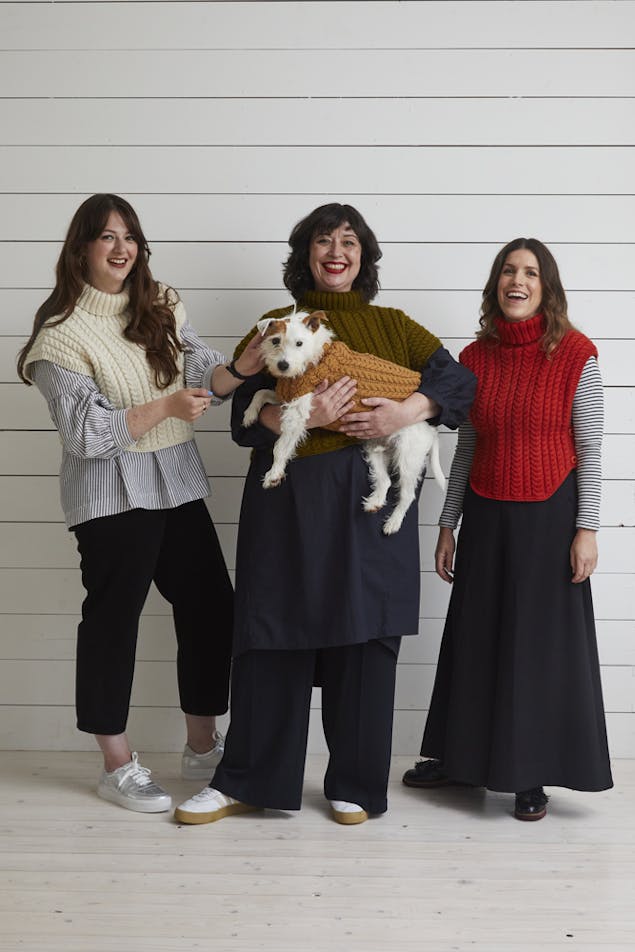 The inspiration behind this charity? A little stray pup called Karoo, who captured Hilary's heart when she was filming in South Africa. She took this beautiful little dog home with her, and the rest is history. Karoo's premature passing at 8 years old, was the catalyst for Hilary to create this wonderful charity.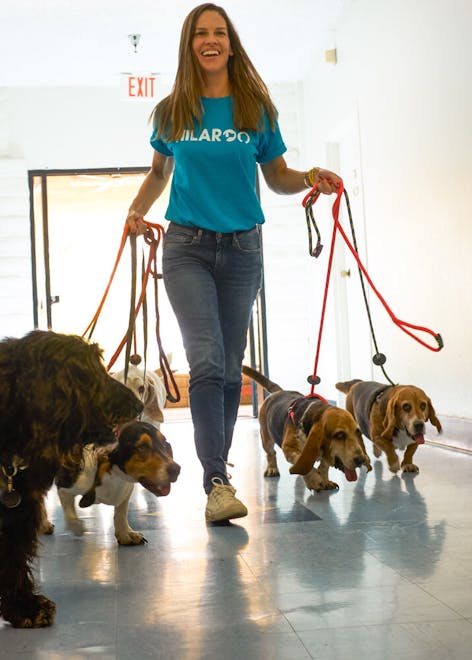 The dog just saw me and loved me and touched a place in my heart where no human had ever touched it. "
Debbie Bliss, one of the most treasured knitwear designers in our industry, has always loved dogs, and when we told her about Hilaroo, she was really excited to design a garment for Hilary to raise funds for the Hilaroo Foundation, to help more children and dogs find each other.
After lots of pictures and sketches flew back and forth, Hilary and Debbie and settled on a fabulous sweater vest with a shaped hem, button fastenings and a cosy turtle neck, and we are delighted to say that 100% of the pattern sales go directly to the Hilaroo Foundation. There is also a matching dog jumper for the pooches in your life, that comes in two sizes!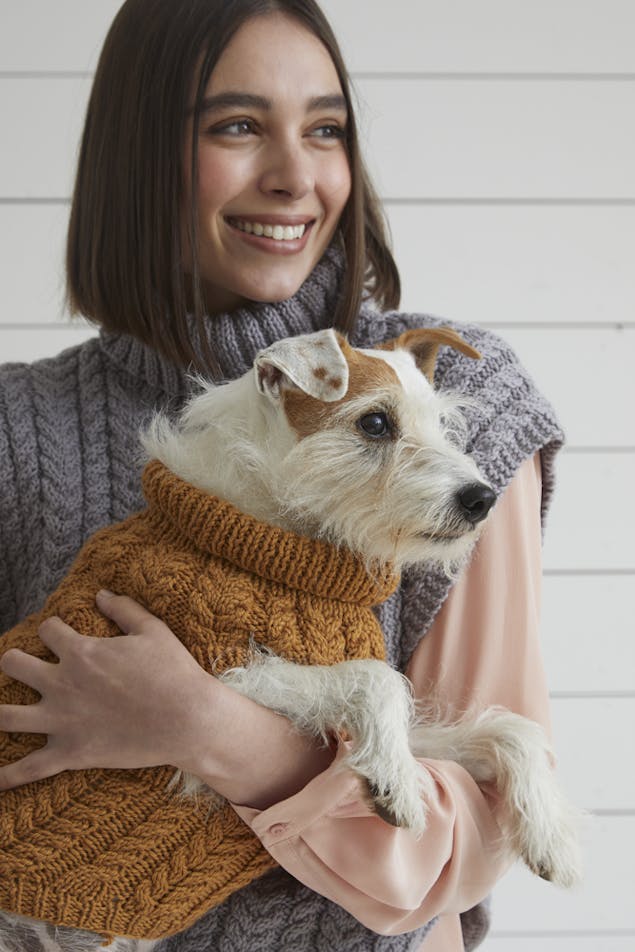 As well as the video above, Beth has created a super handy tutorial for how to cable without a cable needle - so easy to learn!
More Debbie Bliss Patterns we think you'll love!