Wild at heart: Makes inspired by the prairie
Published on

15 June 2020
By

Yaz
2

min read
Sweeping savannahs and vast valleys. Wild flowers and running horses. This summer, be inspired by the majestic natural North American landscape. From cover ups to cardies, denim and lace, Native American inspired motifs and retro colour palettes, we introduce Debbie Bliss' new collection and round up indie projects that remind us of the great outdoors.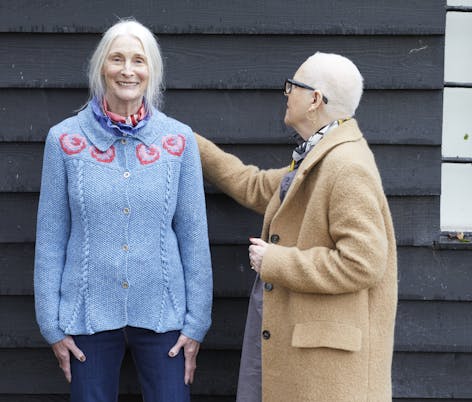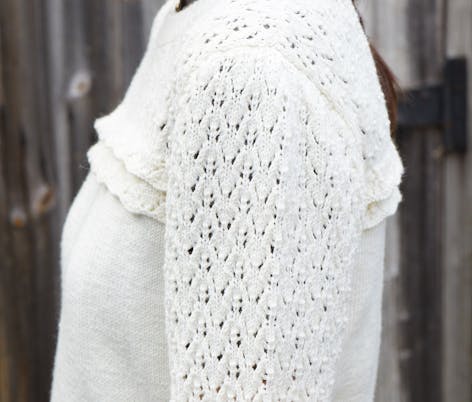 The Prairie collection from Debbie Bliss
The Prairie collection from Debbie Bliss brings together a gorgeous ensemble of knitting patterns inspired by the American landscape.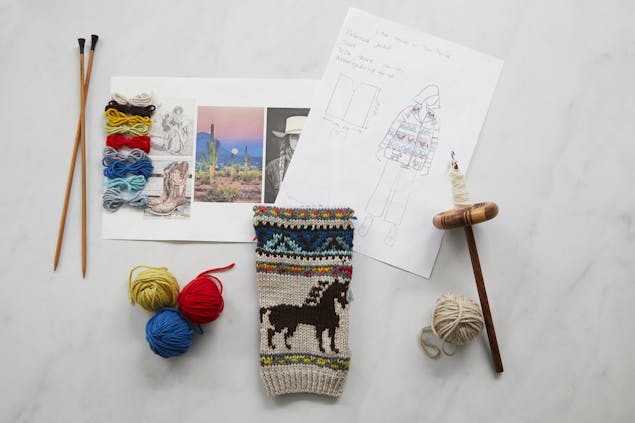 Echoes of the early settlers and their Victorian styles come through in neat lace yokes, sweet stylish peplums and leg-o-mutton sleeves contrasting with a retro 70s shawl collared jacket with Native American inspired Fair Isle and pony motifs.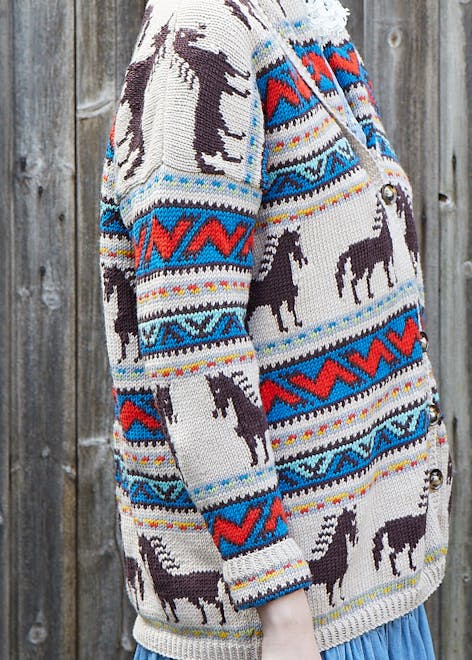 Inspired by the endless skies and verdant plains of the American prairie. The blues of the sky, sense of space and the natural world are echoed in a wraparound jacket in a faded denim yarn with a scattering of fairisle patterning and also in a generous shawl collared cardigan featuring prairie ponies. ' Debbie Bliss
Don't forget the denim - we love Debbie's floral jacket knitted in cool denim cotton -  this collection is perfect for teaming up with country boots and jeans or maxi skirts and dresses. The beautiful Nancy and Cora tops, with their delicate lace and peplum details, were designed by wonderful knitwear designer Sarah Hatton especially for the collection.
Go on an adventure with the Prairie collection
Make with these beautiful Debbie Bliss yarns
More patterns you might like by Independent designers
We've rounded up some of our fave craft projects that remind of the great outdoors. Whisking up memories of rambling walks, sleeping under the stars and gathering around a campfire.
Cross-stitch and embroidery projects you'll love!
Explore these crochet patterns!