Get ahead of the crowd with craft trends for 2020
Published on

January 17, 2020
By

Sophie Brown
6

min read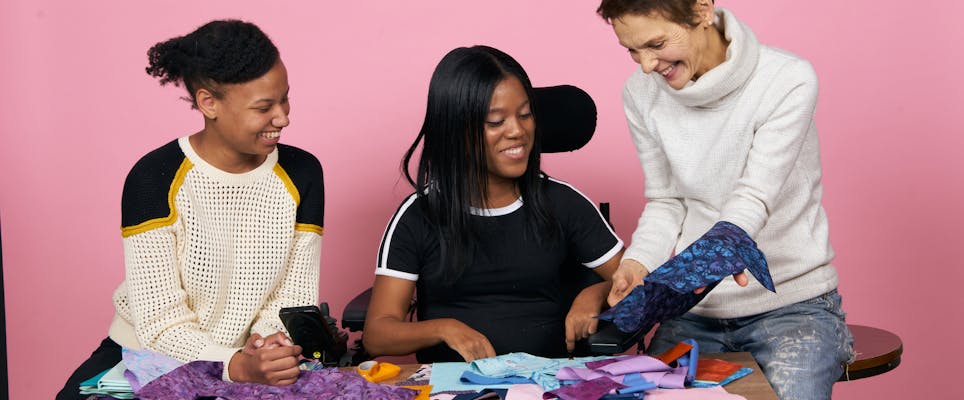 2019 has been a year of huge change all over the world. We've seen the awe-inspiring 16-year-old Greta Thunberg become the global face of climate activism, experienced historic elections in the UK, witnessed the most celebrated Women's World Cup ever and so much more!
Our top 3 patterns for 2020!
With every big event comes a ripple of change that impacts our lives in lots of different ways. From the way we shop, to the apps we use! But where does making come into all this? 
Well, we're more eco-conscious than ever before, questioning unnecessary plastic packaging when we're shopping, trying to make the things we might have previously bought. We're fighting fast fashion and trying to make more of our own clothes and even finding patterns for face scrubbies to replace our single-use cotton pads!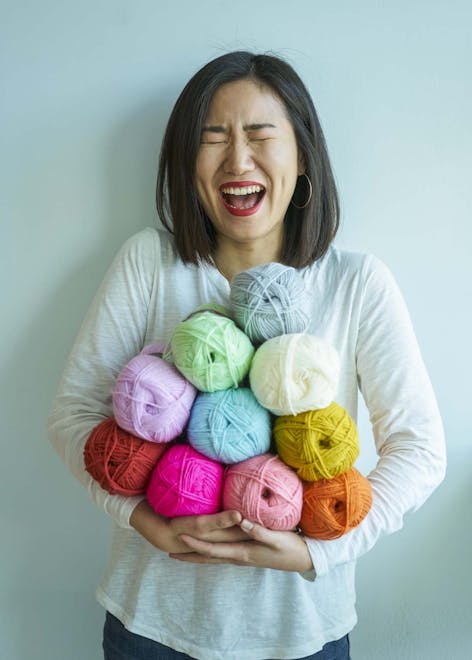 With every change we reset and evolve, looking forward to what's around the corner, wondering how our lives will change and how our making will change along with it.
At the end of 2018, we predicted that 2019 would be the year that mindfulness became mainstream and this year we've seen a shift towards a more holistic way of making. We've been thinking about knitting for mindfulness, crochet therapy for mental health and generally slowing down and enjoying the act of making. Now more than ever, wellbeing is at the heart of craft.
This year, Pinterest searches for 'social media detox' were up a staggering +314%, showing that we want to put down our phones and fill our time with something more meaningful. With the trend for digital detoxing set to continue well into 2020, it's prime time for thinking about replacing endless Instagram scrolling with the soothing clicking of knitting needles!
Amazing animals and perfect pets
Will there ever be a year that we're not obsessed with adorable animals? We don't think so! Pets are part of the family, and their top dog status shows no signs of letting up in 2020. There's no better way of showing your furry family members how much you love them than with handmade accessories, and we've got the perfect patterns to get you started.
Our top makes for pampered pets
It's not just household pets that are taking center stage. Flamingos have been the star of the show in the homeware world and their pretty-in-pink appearances aren't going anywhere!. 
While our four legged friends might be stealing center stage, we can't leave ourselves out! There are so many awesome animal print patterns to help you curate the chicest wardrobe ever.
Go wild for animal prints
Makes that honour Mother Earth 
Environmental activist, Greta Thunberg, became one of the most talked about people in the world in 2019. Her powerful stance on the climate change emergency has inspired global conversations about our environment and how best to protect and honour it; and this is something we'll be bringing with us into the new year and beyond. 
We'll be focusing on putting the planet at the heart of our makes, starting with the yarn we use to make them! Paintbox's super eco-friendly yarns made from materials that would otherwise go to waste, but are instead gathered and spun into gorgeous yarns.
We're also expecting 2020 to be the year of switching out the disposable with handmade, reusable items. Switch out plastic at the supermarket for gorgeous and practical knitted tote bags and have a go at crocheting your own face scrubbies to replace cotton pads.
The Bake Off Effect
It's the show that gets everyone talking (and baking!) once a year, and the Great British Bake Off effect carries on well beyond the kitchen! 2020 is sure to be no different. But we makers can cook up quite the storm, and we don't have to worry about the washing up!
If beautiful bakes aren't your thing, why not try using natural colors from the kitchen to dye your own yarn? We've got hearts in our eyes thinking about the colors we could create with beetroot! 
A celebration at every occasion 
From fun occasions like Galentines Day and World Pasta Day, to charity events like Movember and Christmas Jumper Day – there are a whole lot of reasons to celebrate in 2020! We're dedicated to putting the positive vibes back into crafting and we'll be grabbing our knitting needles, crochet hooks and embroidery hoops for every occasion. 
Whether you're creating a handmade present for a special friend's birthday, decorations for a party or fun ornaments for any occasion – we predict that 2020 will be the year of the celebration, and there's no occasion too small!
Got something to celebrate? We've got something for you to make!
Celebrating diversity in craft 
In 2019 we committed to celebrating diversity in craft, to represent ALL our makers, and we don't plan to stop! We understand the importance of seeing people just like you on your favorite websites; as well as in TV shows and films, magazines, on adverts and on Instagram – and that's why we partnered with Changing the Face of Beauty. 
Changing the Face of Beauty is an organization with diversity at its heart, committed to equal representation of people with disabilities in advertising and media worldwide. When people are represented, perceptions are changed for the better.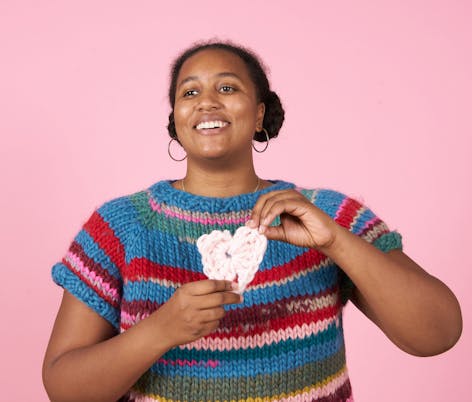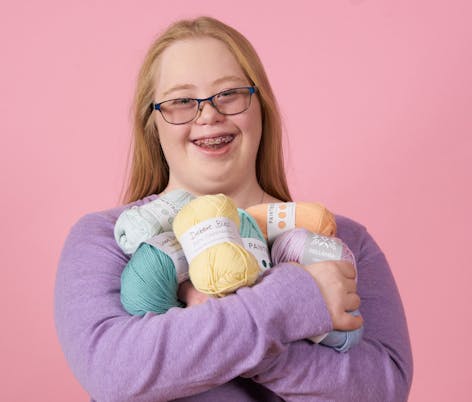 This year has also seen the launch of the epic BIPOC in Fiber campaign on Crowdfunder. Started in January 2019 as a response to the conversation on social media about racism, representation, inclusion and diversity in the online crafting community; BIPOC in Fiber set out on a mission to amplify and celebrate the work of Black, Indigenous and People of Color working in the fibre industry. 
We predict that 2020 will be as hopeful, inclusive and radical as 2019 has been and we can't wait to see what's around the corner!