Join us to change the face of beauty
Published on

January 3, 2020
By

Mara
3

min read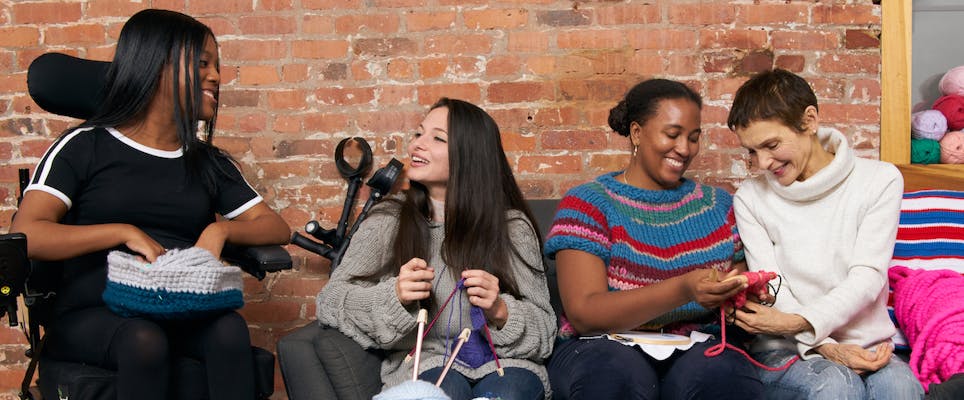 Exciting news folks! We've partnered with Changing the Face of Beauty, a non-profit organization committed to equal representation of people with disabilities in advertising and media. As part of LoveCrafts mission to weave together a home for all makers, we'll be working closely with this charity to better represent our wonderfully diverse crafting community.
Peek behind the scenes of our photoshoot
It's important every maker feels represented when they're browsing, shopping and experiencing LoveCrafts. We know we have a long way to go, but it starts with proactive change. We want more inclusive imagery -  photographs that represent people with disabilities, because our community is made up of makers of all abilities. Cue the Changing Face of Beauty photoshoot in Brooklyn, New York!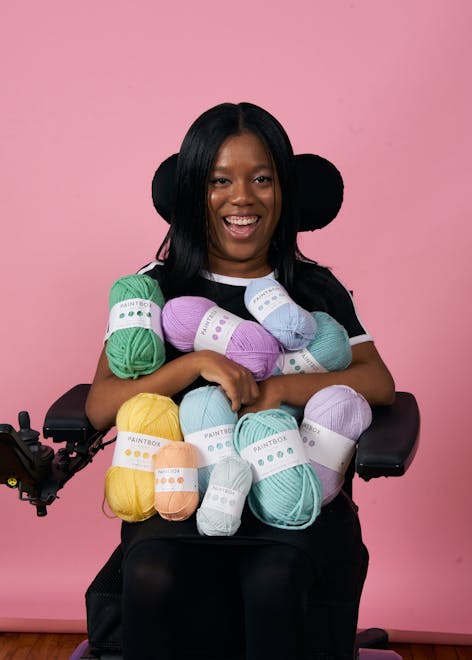 Janira is a full-time model, activist, and influencer. For Janira, representation is paramount to people feeling wanted, and the very reason she models.
"When someone sees a model who looks like them, they're not just seeing a model, they're seeing a part of themselves. They see possibilities for their future in a world that's saying yes we want you here. You are wanted." - Janira, model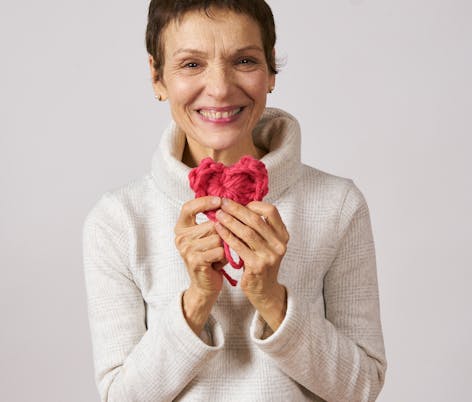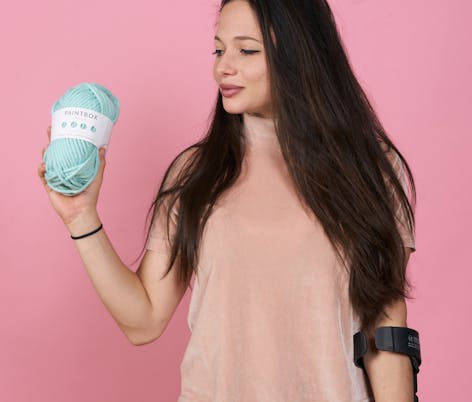 Meet Susannah, an experienced model who wears hearing aids. Holding the heart in her hands, Susannah says, "I've learned what makes a woman more beautiful is her compassion towards others. Who knew beauty and kindness walked hand in hand."
Next up, we have Hannah - a seasoned advocate for inclusive fashion, who learned how to knit over the course of the photoshoot! She wants people to know that crafting is for everyone.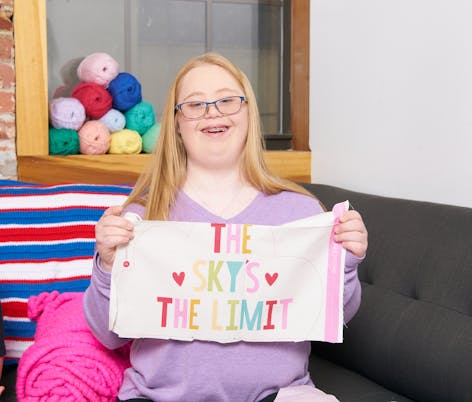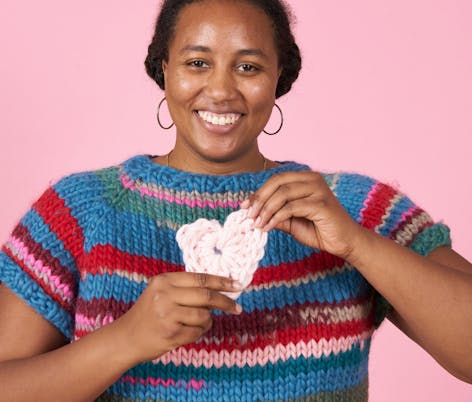 For Meghan the sky really is the limit! Meghan is an active ambassador changing the perceptions about people with disabilities. Joined by her family on set, she brought exuberant energy to the day. Meghan and her family want to show that inclusion is possible in every part of life.
Heart in hand, meet Samantha, the creator of the Bobble Club House, an inspiring craft blog and active local group of makers. Samantha believes "every ounce of representation makes a difference". Check out Samantha's Instagram -  @bobbleclubhouse to see her amazing adventures!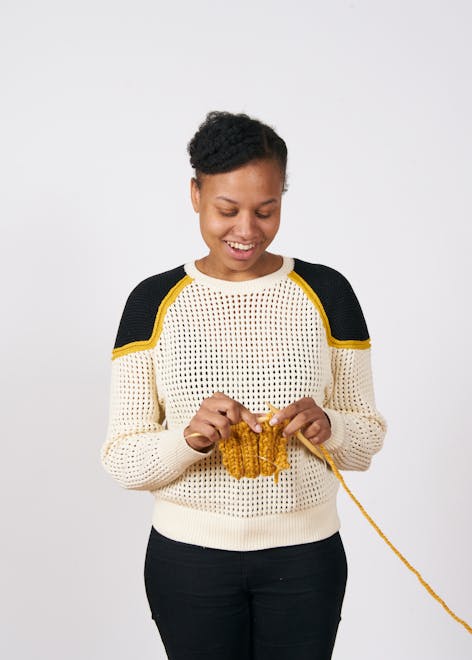 Member of the Bobble Club House, Carine was in her element on the photoshoot! Expert crafter, and teaching Hannah to knit in between shots - she's truly passionate about crafts and better representation.
"When I was growing up, brands rarely featured models who looked anything like me. I know just how empowering it is to see yourself represented in media, and that's why I was so excited to participate." - Carine, model
How can you help change the face of beauty?
Donate a pattern!
Calling all knitwear, crochet and stitching designers: We need your help! 
We're looking for charity pattern donations to raise money for the campaign, where 100% of the proceeds from each pattern will go directly to the charity. We want to see the most creative designs that encourage inclusivity of the disabled community - from adaptive clothing, to a cozy blanket that everyone will love!
Be part of the change
If you're a designer and want to recruit more diverse models for your own photography, you can contact Changing the Face of Beauty personally. They can provide advice and help you include people with disabilities in your imagery, and create amazing and inclusive marketing!
Purchase the Leka pattern
All proceeds from the Leka pattern featuring the adorable James, will be donated to Changing the Face of Beauty.
Inspiring patterns for charity
Need some inspiration? Take a look at some of the charity patterns available on LoveCrafts! All kindly donated by our community these patterns are helping two wonderful causes; Breast Cancer Haven and Battersea Dogs & Cats Home.
Breast Cancer Haven patterns
Battersea Dogs & Cats Home patterns