Share your Christmas projects to win $100!
Published on

27 November 2018
By

Meg
2

min read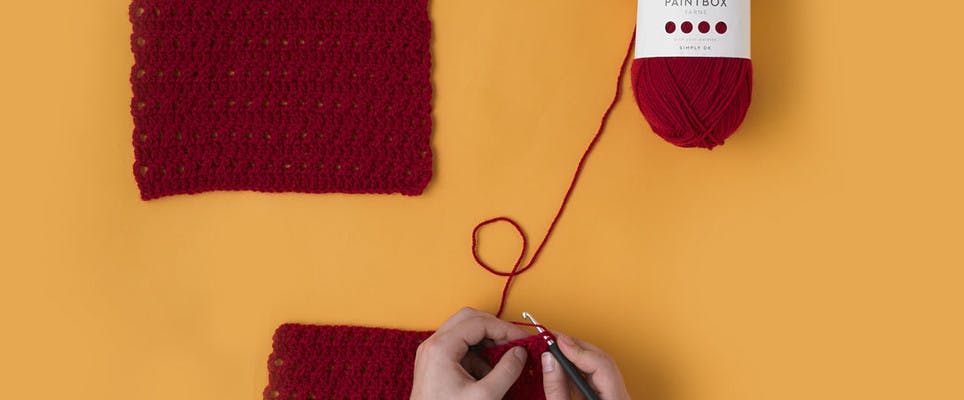 The LoveCrafts team will openly admit that every one of us are yarnaholics. Which, is most definitely what brought you here, right? You're so obsessed that you're seeking yarn anonymous meetings, and you've started communicating to people through yarn puns.
Christmas happens to be the perfect time for yarnaholics because you're given an excuse to buy more yarn (like you needed one, let's be honest). Your dad needs a new scarf, so you simply have to buy that Jade Sapphire Mongolian Cashmere that you've been lusting over to crochet him one, or your best friend would love some Christmas mittens, so of course you've just added some gorgeous hand-dyed Malabrigo Lace to your LoveCrochet shopping cart. You don't need to hold back your love of all things yarny with us, in fact, we want you to embrace it and we'll even reward you for it.  
How to enter the competition
This year we'll be gifting a $100 LoveCrochet voucher to one lucky crocheter!
1. Upload a new project to our community.
2. Post photos of the Christmas project you're making (tell us why you're making it in the description too).
3. Use the hottag 'ChristmasCompetition'.
Easy as that! Enter before the midnight 16th December! Tcs & Cs.
Never shared a make before? Fear not, here's a guide on how to create a project.
Inspiration from the community
Need a little inspiration? Here's a few of the fun festive projects we've spotted from our maker community.
Emma's faux fur gilet
Emma crocheted this gorgeously stylish gilet for two-year-old, Alice. Emma has said that this pattern can be crocheted quickly and has a professional finish, making it ideal for your own little ones or to gift this Christmas.
Ali's elephant throw
This year, Ali is crocheting this vibrant and colourful elephant throw for her brother. This intermediate level project is still in progress, and we can't wait to see how fabulous this throw ends up when Ali finishes it.
Ling Ryan of Hooked on Patterns' Christmas Pudding Beanie Hats
Ling Ryan is the crochet pattern designer behind Hooked on Patterns. This year, she has designed and crocheted these Christmas Pudding Beanie Hats. Available in sizes from newborn up to an adult XL, these hats couldn't be more festive if they tried!
Joanne's baby elf hat
A first grandchild is a special moment in any grandparent's life. For Joanne, her first grandchild just so happens to be celebrating her first Christmas this year. To commemorate the occasion, Joanne couldn't resist crocheting this baby elf hat. She can't wait to dress up her granddaughter in this!
Alison's Candy Cane Reindeer
Alison designed and crocheted these candy cane reindeer and we couldn't be happier that she did. To gift to her friends who love candy canes, as well as her boys, Alison gifts us this free beginner crochet pattern so that you can fill your home with happy reindeer this Christmas too.