How craft and wellbeing brought a community together: The Square the Love story
Published on

23 June 2021
10

min read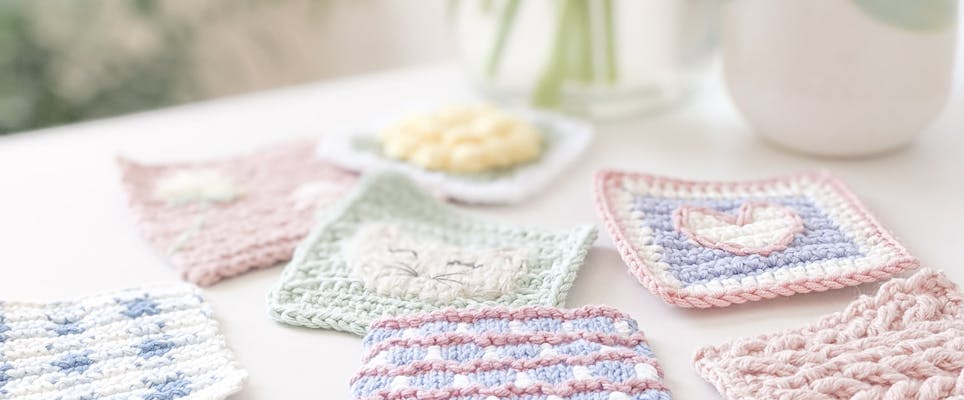 Hello, I'm Abby, a portrait photographer and crochet designer based in Islington, London. I set up Calm Homemade when I was struggling with my mental health. I used crafts as a way of therapy to help me regain control and confidence back into my life.
I'm so thrilled to be sharing our global project with you all, Square The Love. It's been a few months in the making and it's finally ready to showcase to the world (all photos by me accept selfies). But first let's take a step back to where the idea for Square The Love began.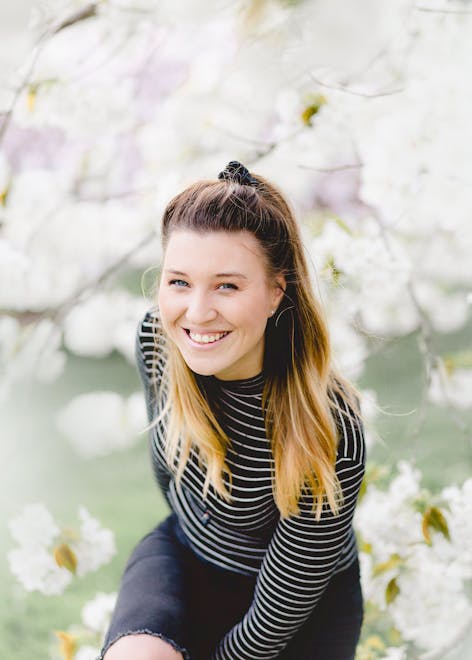 I focused on my brand at the start of the pandemic and it has grown into more than I could have ever imagined.
In 2019 whilst working as a carer, I developed a lovely friendship with one of my clients and her friend who used to visit each evening with her crochet hook. I was absolutely fascinated by her craft, and asked if she could teach me, she was so excited to share her knowledge with me! The next day I went over with some yarn and a hook I picked up from the charity shop and started learning the granny square. I was 'hooked'! I will forever be grateful to these wonderful ladies for bringing this craft into my life. 
As we know, life can get in the way and with a big move to London and a new job, I lost precious time to learn the art of crochet. The pandemic hit in 2020 and turned our world completely upside down. We lost our freedom, our routine and our normal lives. In late March I was placed on furlough and found I had far too much spare time on my hands. I saw this as the perfect time to start crocheting again! I found that when I focused my time and energy into this rediscovered craft I felt calmer and much more fulfilled, I had a purpose again. 
As dark times loomed on the horizon, crochet served as a beam of light, which gave purpose to my days and for so many others in the fibre community!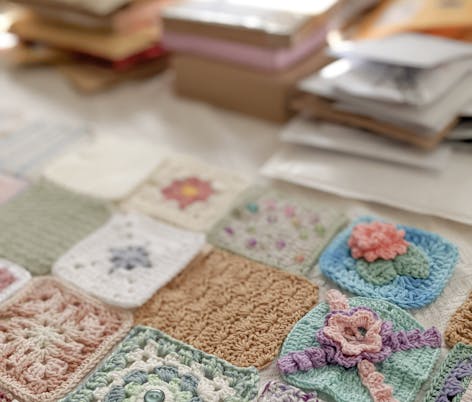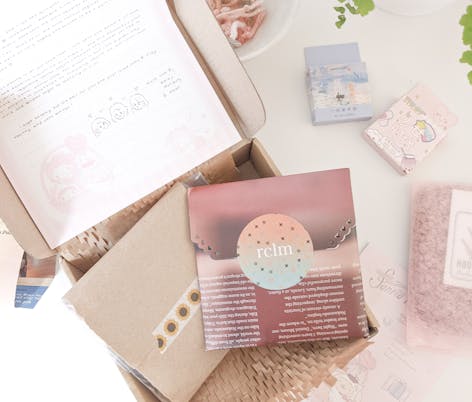 I found that when I focused my time and energy into creating I felt calmer and more mindful. Knit and Crochet hasn't just helped me but most of this wonderful fibre community.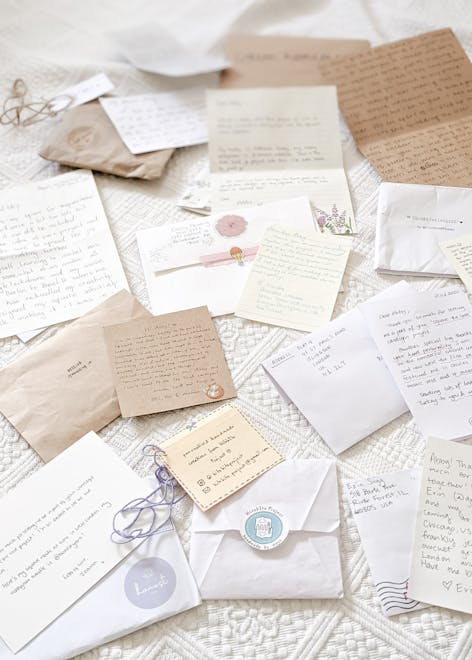 How Square the Love became a global project
Our passion for making has removed social and geographical barriers and brought us all together. The aim of Square The Love is to take our community's connection to the next level. We are a truly global community, but what if we were to combine our individual talents, styles and crafts to make one epic project together?! After toying with the idea and receiving an overwhelmingly positive response, the Square The Love Project was born.
120 crochet and knitters applied to join the project from over 50 different places across the world: from USA to Australia, South America to India, around Europe all the way back to England (as well as The Philippines, Canada, Sri Lanka, Malaysia and Singapore to name but a few!)
The goal behind this project was to open talks about crochet and knit as a form of therapy, and the benefits crafting has on our mental health. The brief was to create a 4x4" square that will be joined with everyone's from all over the world, creating the dreamiest pastel and neutral cardigan. This project is all about inclusivity and creating a design for everyone to enjoy.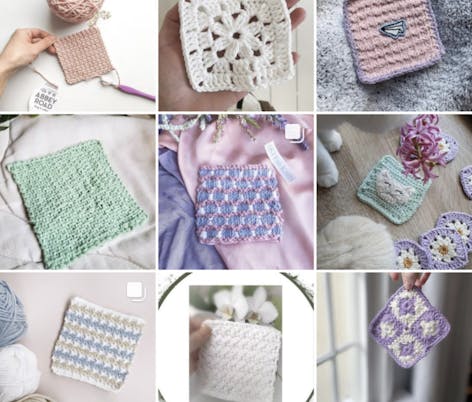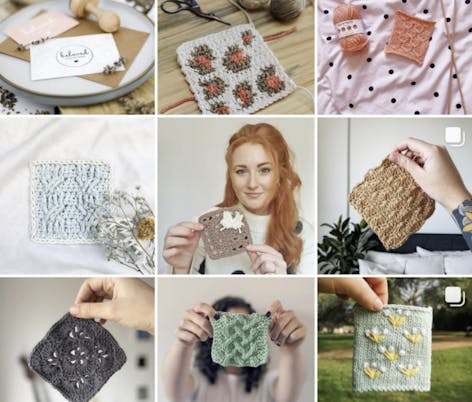 As dark times loomed on the horizon, crochet served as a beam of light, which gave purpose to my days and for so many others in the fibre community!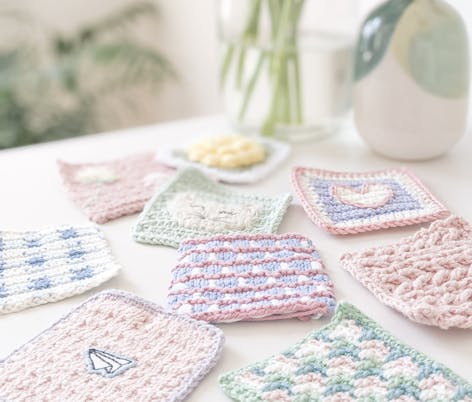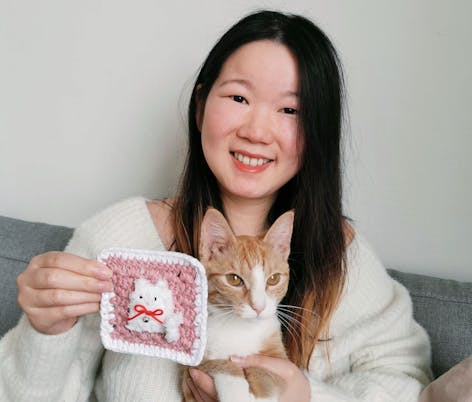 The entries would pile in each day, honestly it was like Christmas morning for about a month! I had the most beautiful letters attached, treats from different countries and of course the most wonderful square submissions.
It was a powerful project that allowed everyone involved and others who had just joined, to speak openly about our community, the benefit of crafts on our well being and the importance of realising we are not alone during these strange and lonely times, all while showcasing our individual talents through our squares. 
The day finally arrived where all submissions had been entered and the joining process began, this took around 3-4 weeks (on and off), attaching all the names of the artists to the squares, mapping out the perfect colour way layout, attaching all the squares individually, and then finally weaving in the ends (which took foreveeeeer).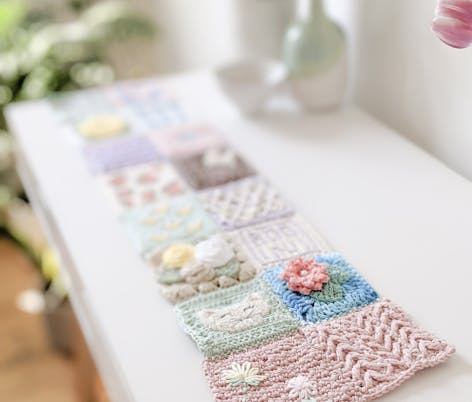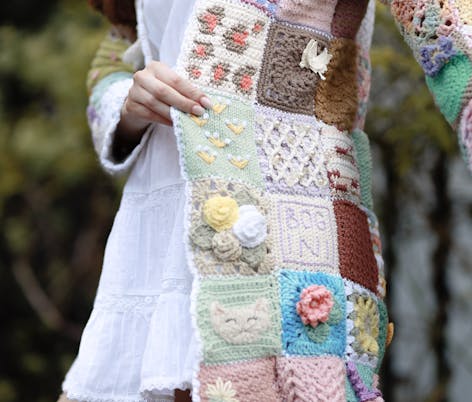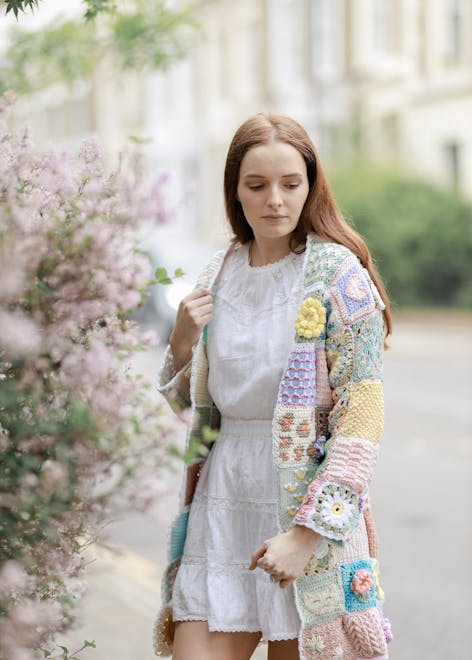 I finished the cardigan with a delicate shell stitch border as I didn't want to detract from the beauty of everyone's squares and I think the minimal look actually worked out perfectly. I had the pleasure of photographing Imogen from @iaknitwear whose Square The Love submission is the purple ruffle. It was such a treat to have the finished cardigan modeled by an artist who was a part of this project.
I knew why I wanted to start this project but I wanted to know why others were so eager to join. I asked participants to fill out a form as to "why they wanted to be a part of this project?" and "How do crafts benefit your mental wellbeing / heath?"  It was so amazing to read as there was a consistent trend amongst the artists. I love how the art of making has been able to help so many of us. It doesn't matter what your struggles are or have been, this craft seems to be able to calm the mind and focus our thoughts. Creatives work in such similar ways! Below are just some of the amazing stories and answers I received in response to my question.
Why did you wanted to be a part of this project? And how do crafts benefit your mental wellbeing/heath?
"In the last few years I've been struggling with anxiety. I know that making has helped me so much and helps me everyday. It keeps me focused and makes me forget all my silly worries. Thinking about all the people that are joining in this project, all the different backgrounds, different souls, but also the same hard times we're going through, all of this makes this project incredibly beautiful and, also a little bit healing if we think about it." 
Chiara Corbella @hippie.needles Milan, Italy.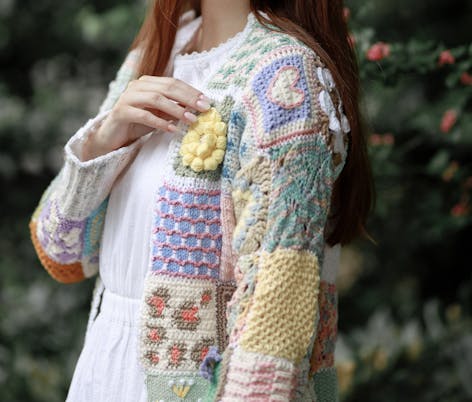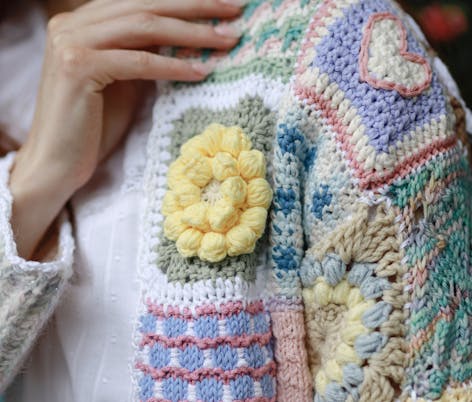 "As an anxious and autistic person sometimes it can be hard to see how the world could ever be calm again, however knitting and crochet have always been ways to help me switch off my mind from the stress for a while." 
Lily Simner @_lilys_creative_space_ Victoria, Australia.
"I am an addictive crocheter, cat lover and a veterinary student. Crocheting can really relax your mind and may give you a different view of the thing you are worried about. It is like taking a warm bath with a glass of wine or a tea, but it is also very productive, which is good as I like to feel that I am productive."
Izabela Firlová @ifcrochet Czech Republic .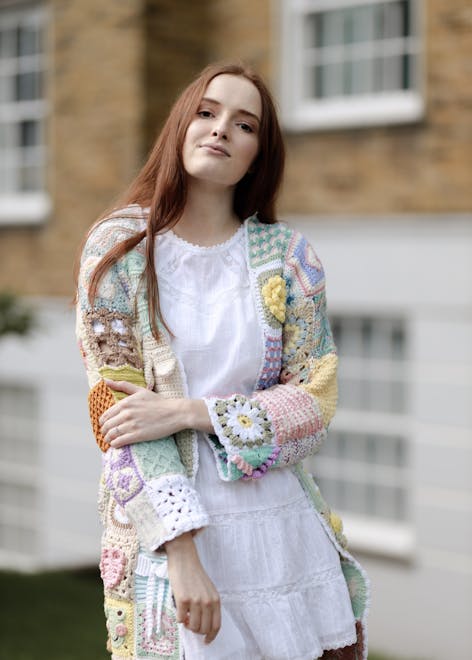 "Craft has helped me in gaining confidence at times when I felt the lack of it. I wanted to be a part of this project because I love it's concept of bringing together the craft and fiber community on a single platform. It also seemed like a wonderful opportunity to connect with others in this community. Sending something I have made all the way to the UK to become a piece of a global project for the sake of love and sharing seems the most beautiful thing."
Maya Mima @hitobitoproject Pondicherry, India.
"Last year I turned 25 and almost exactly on that day I got diagnosed with a rare type of blood cancer… I don't want to be misunderstood here, crocheting didn't save my life, God, my family and doctors did. However crocheting did help me to stay calm, to keep my mind off the countless infusions and pain but most of all it gave me the feeling that I am able to create something "real" even in times when I wasn't able to take care of myself alone. "Why do you want to be part of Square The Love? "Well, as simple as it is, I love the idea. I love the fact that you decided to do this, you decided to promote hundreds of accounts and this beautiful skill. But even more amazing is that you decided to collect hundreds of stories of people which are all unique and for sure inspiring. I mean, I just had to contribute."
Zuzana @_pryadka Banska Bystrica, Slovakia.
"Depression, anxiety, and PTSD have ruled me for most of my adult life. Through school, work, relationships, and living abroad, mental health has always been an obstacle for me to overcome or push through. When the pandemic struck, I decided to do things that had brought me comfort in the past, and started Merigem Creations. This is one of the best decisions I have ever made for my mental wellbeing, and for the first time in my life, I feel in control of my anxiety and depression. They still coexist with me, but I call the shots now. I love what Abby from Calm Homemade stands for. Her awareness for mental wellbeing is a cause that is near and dear to my heart. I, too, have found this online fibre community to be a very special place and have made connections with artists across the globe, so of course I wanted to be a part of a project that not only brings this community even closer together, but also raises awareness for self love and care."
Cora Schouten @merigem.creations Ottawa, Canada.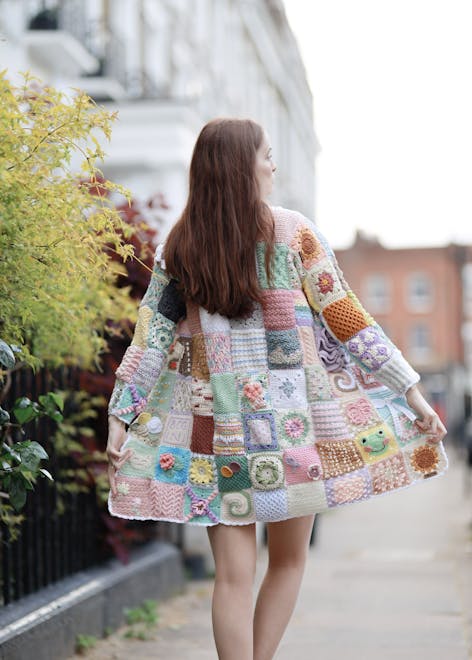 Crocheting can really relax your mind and may give you a different view of the thing you are worried about.
The overwhelming response to this project has been so humbling and I can't thank each and every one of you enough for taking part. We've been successful in spreading the benefits of crochet and knit, and coming together to demonstrate we are never alone. This community is inclusive. This community is creative. This community is special. Let's continue to Square The Love together.
 Huge thank you to you:
María Elisa Suárez @mariecrochets_   Tanja Adolfsson, @tanja'scrochet  Laura Celmo-Kelly @lckcrochet  Tom Adkins @knitslips  Arielle Maine  @stitchinwitchcrochet  Pei Xing Van Dijen, @sleepyfoxtreasures   Jenn Cody @sunflowerknots   Georgia Pritchard @mellowfibers   Sarah Gullbjörk @sarahamalia_design    Maisie Williams - Burns @maisieknitsx   Prem-usa Dilenge @pomcloset   Maria Yim @mydancinghook   Tessa @Tzigns   Madeleine Gardner @knit.one.purl.one   Angeliya Bacon - Hookerhandmade   Vanessa Fleming @oshenknits   Imogen Abbot @iaknitwear Tyler Sangermano @eatdrinkcrochet   Hannah Jones @hannahmadecraftsuk   Abby Davies @calm.homemade Michelle Hernandez  @shemakeswhatever   Biray Celik @laramiloops    Radiya Ahmed @knotthese  Magdalena Lisiecka @mermaidsyarns   Val Davies    Alexandrine Alarie @alexandrine.knits Rachel O'Connell, @crachelscrochetcreations   Dana Mortley @_danamade   Daria Yersin @da.ysin    Marina Russo @Bloodimaryart   Sarah Mayhardt @sarahluciecrochets Yan Serre @yanouillelafripouille   Nel Nuytkens @nel.png   Emily Truong, @restless.stitches    Shenny @wobbleblobbe   Andreia Alberto @__moonlightcreations_ Nikki Chong @keysstringsss   Rebecca Tan Soo-Yi, @becctobasics   Lily Simner @_lilys_creative_space_   Izabela Firlova ifcrochet   Shorenay Kong @loveshorestudio   Hannah Alexander @off_the_hook    Lois Floyd @logiilo   Olivia Morris @hookedonolivia Emma Raftery @anotherstitchinthewool    Veronika Hudakova @vertige.crochet   Kathryn Pope @knot.and.twist   Meaghan Motherway @mm.cozy   Rebecca Dagmar @shopdaisyanddime    Karen @cailleachscrock   Julia Oplatka, @roots_and_stitches Adelaide Gorely, @studio_adelaide   Natasha Calizon @calizoncreations_   Sandia Jettoo @x.bobbins.by.sandi.x   Sarah Neville textile.reptile   Queennie Lee, @darlingferals   Carmela Gonzalez (reclamare.ph) Hollie Seymour @hookedonhollie    Joanne Ford @jochet.x   Beverly Gacula / @crochetbybev   Erika @theprettyknot   Vicky Le Lerre @made.by.vick   Daryl Edwards @songsaboutdaryl   Erin Sugg @greenotterart   Zuzana Stubianova @_pryadka   Eva Mulej & @gentlepowerdesign   Dana Relja night.knitter Erin Sugg @greenotterart Brittany Mason @britts.crochet   Mae-An Liggayu, @hookloops_ Monique Salibio @purls_ph    Corey Mcgarry, @made_by_corey    Chiara Corbella, @hippie.needles   Maya Mima, @hitobitoproject   Amber Pearce @aapeadesign   Alanna Miall, @crochetwithalannamiall   Lea Relja @stitch_ology   Vivien Kwok @lilcrochetbean Sabi @meeCrochet   Inez Acquah-Aikins @inezmakes   Cora @merigem.creations  Bruna Biavati @brunaticality   Luena Crochet @luena.crochet   Precia @ahookup.co Jordyn Mary Kate Lynch @jordyn_maryk8   Shira Sanghvi @ferrerocr0chet   Laura Suárez González @arualcrochet   Valene Yap @valynks