Your ultimate gift guide: Makes for under $20!
Published on

20 July 2022
4

min read
Deciding what to gift someone special can be really hard when you're on a budget. But gifting something meaningful doesn't have to break the bank, especially something handmade. We've rounded up our favourite projects for all occasions you can make for $20 or less! Whether you're a crocheter, have your knitting needles ready to go or excited to put your embroidery skills into practice, we've got the perfect DIY gift idea for you!
Keep your makes super budget friendly by choosing a free pattern and keep the amount of yarn you need to a minimum. These creative makes are great little gifts for loved ones that won't break your bank. You'll only need one to two skeins of yarn for these fun patterns, or better use up your yarn ends - these are great stash-busting projects! We love these wash cloths and scrubbies as the perfect gift for eco-friendly friends they're bound to use again and again!
Watermelon hair scrunchie
Super simple and stylish, this watermelon scrunchie will go down a treat but be sweet to your savings! This pattern gives you two fun sizes to make and you'll even have yarn leftover from this project for extra scrunchies!
Check out our tutorial on how to sew your very own scrunchie - use fabulous new fabrics or use up scraps from your last project!
Sweet dreams sleep mask
A good night's sleep - now that's the kind of gift we love! Create a sweet sleep mask for someone special with this free pattern. It's super simple and cute, and you won't lose any sleep over the price! Beauty sleep never looked so gorgeou-zzz.
This one is for your fashionable friends! A trendy market macramé bag is a lovely present that doesn't cost the earth or your purse! Follow this free tutorial and you'll soon have a simple yet stylish gift! There are plenty of fun things to make with macramé, check out some of these macramé patterns and learn some essential macramé knots.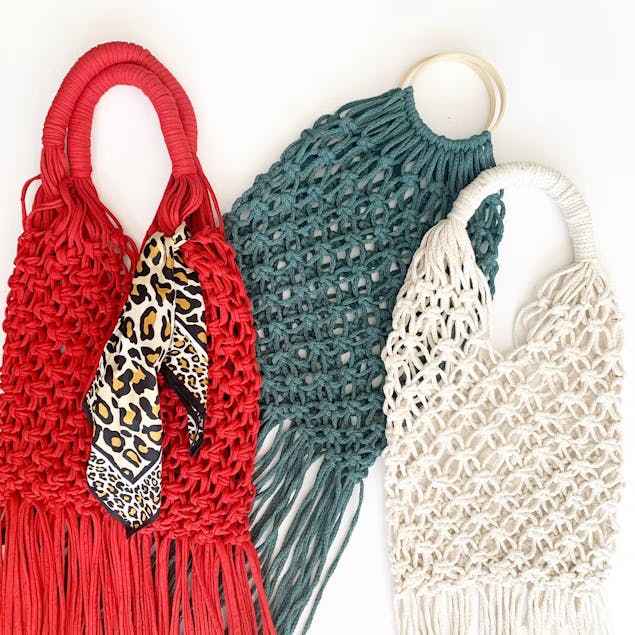 Decorative gifts never disappoint and this fun pom pom pattern is no exception! Gift this pretty garland all for under a tenner following the free tutorial. The joy on your family and friends' faces when you pull out these pom poms will be priceless!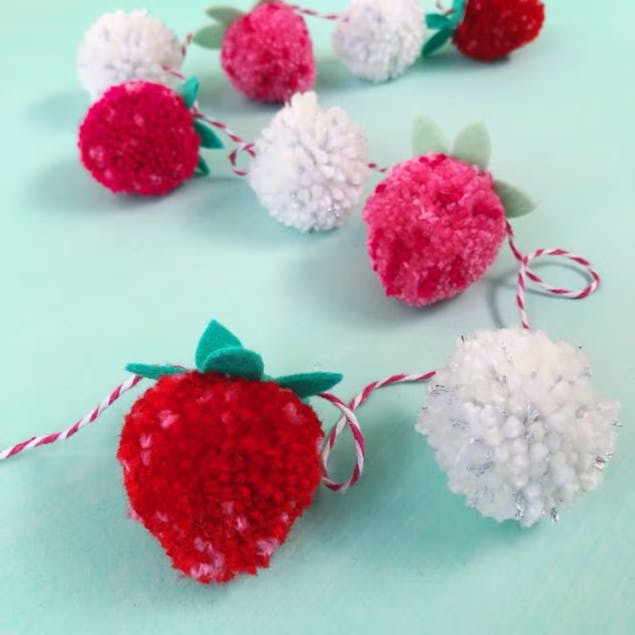 Water bottle and phone holder
We love hands free, it gives us more hands for hugs and making wonderful creations! Which is why these water bottle holders and phone holders are the perfect gift! Splashing out to pay for a pattern is totally worth it when you can use it as many times as you like. Everyone's getting a handmade phone holder for their birthday, lucky them!
Zig zag baby hat
Looking for a thoughtful gift to welcome a new baby? Celebrate this soon-to-be stylish baby with this cute free pattern. Why not team up with your other crafty friends and family and make a whole knitted set for $20 each with these free baby knitting patterns. You'll have a happy baby in no time!
Sammy the snail toy
Create something special for a little one with a terrific toy pattern for under $20. There are plenty of DIY toy patterns and amigurumi patterns to choose from, we've selected our favourite we think the kids will cherish!
You are capable of wonderful gifts!
Stitching up beautiful embroidery is a great gift idea for those sticking to a budget. We have plenty of free and fun embroidery patterns and colourful skeins rarely cost more than a $3! Embroidered hoops make cheerful gifts for home decor lovers. For an amazing eco conscious gift, embroider this uplifting pattern on a second hand item. This funky design will look fabulous on a white t-shirts, basic tote bags, denim jackets and more!
Grab a kit for under $20!
Create a quirky gift for under a tenner with these clever kits! With everything you need included, you can stick to your budget and make something unique. For green thumb and plant loving friends, you can't go wrong with gifting a plant hanging basket. Use a embroidery kit for a colourful and creative present that will make priceless gifts for your friends and family, but aren't too pricey for you! All these kits for under $20 feels like a stitch up, but we wouldn't lie to you!
Free tutorials for even more perfect presents!