Sensitive to wool? Try these yarns
Published on

28 January 2019
By

Serena
3

min read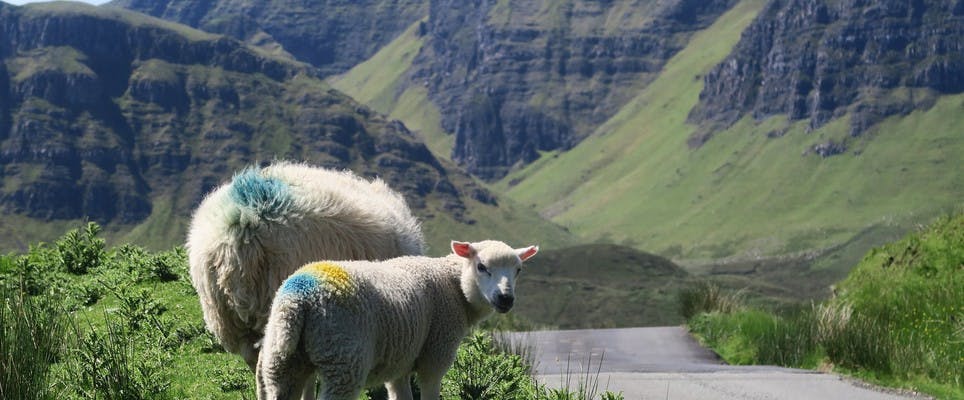 A number of people experience contact dermatitis with exposure to sheep's wool. Whether you're having an allergic response to the wool itself, or your skin just doesn't seem to enjoy the feel of it, being sensitive to wool in either situation isn't what yarn fanatics ever want to experience.
If you experience a reaction to sheep's wool, you should check which kind you have. If it's the irritant kind, your skin is just sensitive to the short, prickly fibres in a lot of sheep's wool. This is good news! It means that you may be able to wear soft Merino wool, and wool blends. Both of which we couldn't love more if we tried.
Unfortunately, the only sure way of telling which fibres you can wear is to try them out, so let's get stuck in to all of this wooly goodness and find what suits you best.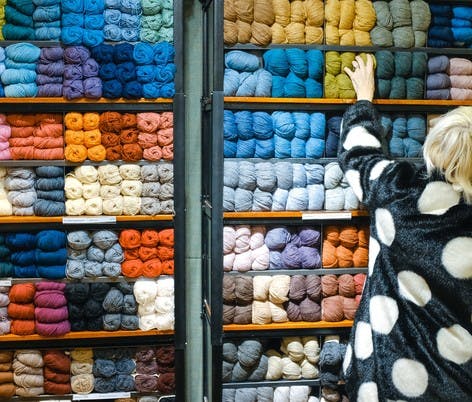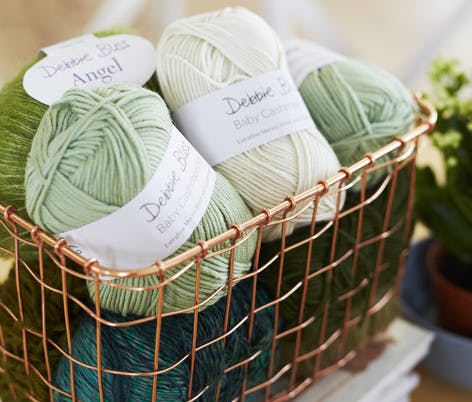 Debbie Bliss Rialto
Those among us who have never been able to enjoy the wonders of sheep's wool can now rejoice at the wonderful merino wools available, which is one of our favourite yarns for sensitive skin. There are a lot of merino yarns out there and we love them all. However, they all vary in softness from brand to brand. Debbie Bliss Rialto is a lovely soft merino that will please everyone. It's a beautifully soft range full of amazing colours, and so many different weights! From DK to 4 ply, and beautifully delicate lace, there's even a multicoloured Rialto DK Prints too! There is simply so much merino delightfulness in the Debbie Bliss range to enjoy.
Debbie Bliss Cashmerino
Okay, we might be totally obsessed with Debbie Bliss, but guys, she's a cozy wool genius so she needs to be celebrated. Debbie Bliss is at it again for the sensitive skin yarn obsessives among us with Debbie Bliss Cashmerino. There are over 30 shades of the Aran, and nearly 60 of Baby! There's even a Debbie Bliss Baby Cashmerino in tonals which has 12 shades that have more colour variety in each strand for a gorgeous finish. These yarns combine merino wool with soft microfibre, and 12% cashmere for a little touch of luxury. Our customers clearly agree with us though as Baby Cashmerino is consistently our best-selling knitting yarn.
Sublime Baby Cashmere Merino Silk DK
This is so similar to Debbie Bliss Baby Cashmerino that it can be difficult to tell the difference! The biggest is that Sublime Baby Cashmere Merino Silk DK is entirely natural. In place of the microfibre in the Debbie Bliss Cashmerino range, here we have silk! There's also less cashmere and more merino. In terms of softness, the difference is negligible. Don't be put off by the 'baby' tag, either! This yarn has over 30 colours available, including neon brights and muted darks. There is also a 4 ply version that has a small and select range of soft and delicate colours, and Sublime Baby Cashmere Merino Silk DK Prints which is perfect for a unique and colourful finish.
Sirdar Snuggly Baby Bamboo DK
Bamboo blends are another lovely option for those with sensitive skin. Sirdar Snuggly Baby Bamboo DK is a bamboo and wool blend which creates a wonderfully smooth, totally itch-free yarn! Sirdar Snuggly is very popular for baby knits, but with a range of almost 30 delectable colours, there's no reason adults shouldn't enjoy them too!
Cheap and cheerful
Merino wool is more expensive than acrylic, that's just a fact of life. So if you're looking for a yarn that won't break the budget, try acrylics, cottons, or acrylic blends to keep your sensitive skin feeling happy, not to mention your bank balance!
While we'd love to stay here all day and talk about yarn, we simply must let you go off and explore them yourself to find what suits you and your skin. Keep in mind that with sensitive skin, what suits one person might not work for another. So you officially have excuse to go crazy and shop for yarn! It's purely for research purposes, though.