Got some mystery yarn in your stash? Decode your yarn with this helpful guide on how to figure out yarn weight! All you need is a measuring tape, pencil and ruler!
Materials
A pencil
A measuring tape or ruler
It's happened to all of us. You start a project and remove the ball band, only to frog it and forget it for months (or years). When you rediscover the yarn, at the bottom of your stash, you can't remember what it is or where it came from, and you need to know how to figure out yarn weight.
First off, familiarize yourself with what yarn weights are in different regions. Those of us with ambitious stashes can have yarns from all around the world! Did you know that different countries use different systems for labelling yarns?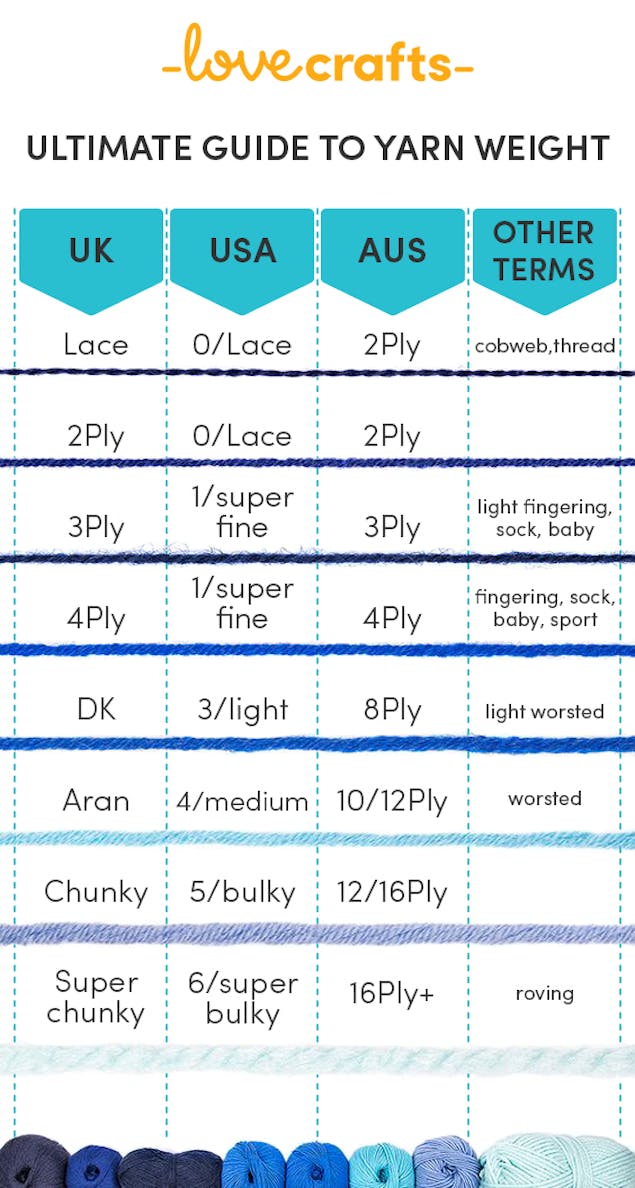 Some terms overlap – this can cause confusion among knitters, and it's exactly why tension squares are so important, especially with super chunky/super bulky yarns. Now that you're familiar with the differences in terminology, it's time to learn how to figure out your mystery yarn weight.
How to calculate your yarn weight
1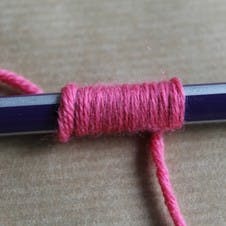 We'll be using 'wraps per inch' to figure out your yarn weight. You might notice that most ball bands have the wraps per inch, or WPI, indicated. This is meant to overcome the difficulties of regional terminology.
Wrap your mystery yarn around the pencil, making sure that the strands are touching, but not overlapping.
2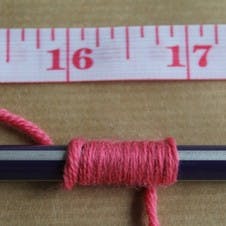 Measure the pencil with yarn wraps against a ruler or a measuring tape to make sure your wraps are within an inch.
Count the wraps within the inch, and compare against these measurements below:
Lace or 2 ply: 35 or more
Light fingering, sock, or 2 ply: 22 – 34
Fingering or 4 ply: 19 – 22
Sport: 15 – 18
DK: 12 – 17
Worsted or Aran: 9 – 11
Bulky or Chunky: 8 – 10
Super Bulky or Super Chunky: Anything that has 7 or less wraps per inch
My mystery yarn clocked in at 10 wraps per inch, making it a worsted weight yarn. It's no longer a mystery yarn, and I will tag it so I don't forget – although tagging would have saved me the trouble in the first place!